There's plenty of pubs in Dublin doing chicken wings, but do any of them use chillis rating 700,000 on the scoville scale?
Ralph, the new chef in Bad Bobs in Temple bar has been busy creating a new menu for the bar which includes a new offering of wings. The wings contain 'devils blood sauce', and come in 4 different levels of heat, making what they claim may make the hottest wings in Dublin.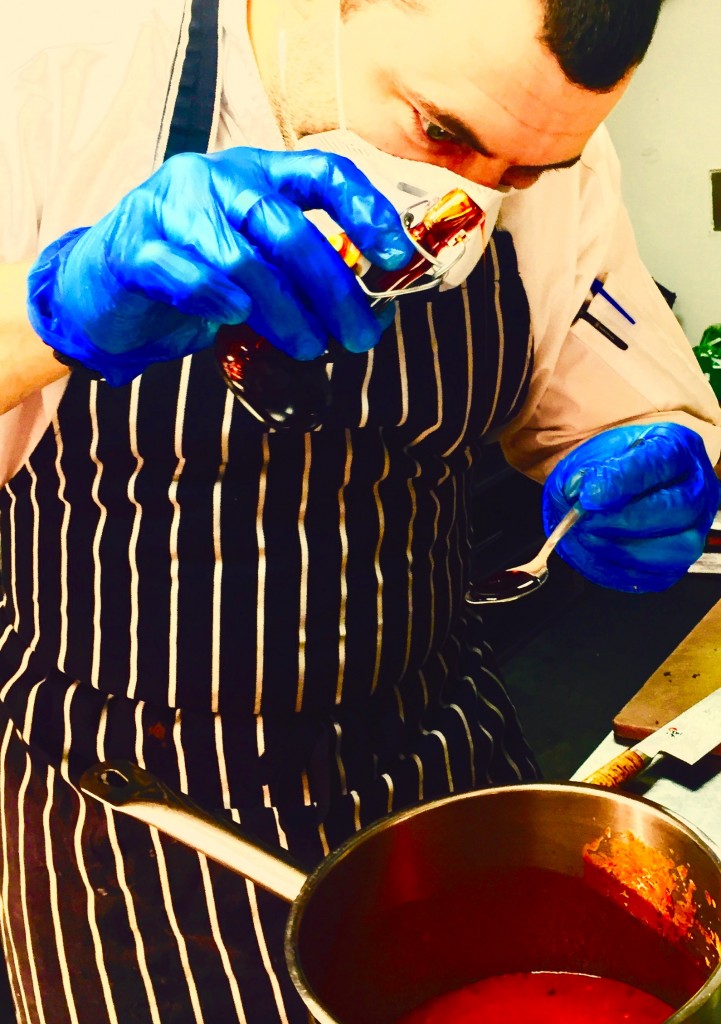 The sauce contains Carolina reaper chillis, hot pepper extract, Louisiana hot sauce, and a few other ingredients of their own concoction. The wings also come with blue cheese dip and a celery stick.
There is a warning on the new menus telling people that these are EXTREMELY HOT, so proceed with care! As you can see in the images, the chef has to wear a mask and gloves to protect himself from this new creation.
They cost €7.00 or €11.00 depending on the size.
Have you got the constitution to give it a go?