Generally speaking we pay a bit more for craft beer. That's to do with economies of scale, and the quality of quantity of ingredients used. There's several pubs around Dublin that have, on certain days, a reduced price for craft beer. here's a few of them.
As with all of our lists, if you know of somewhere that should be included, send us a message on social media or via publinie@gmail.com
McSorley's- All craft pints €4.50 on Wednesday.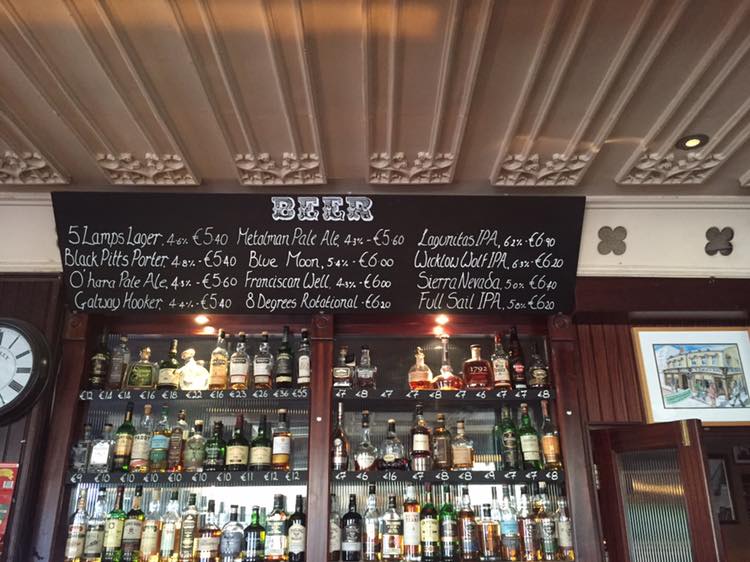 The McSorley's Wednesday specials have been running for quite a while now. It's a very good price on a good selection of beer.
57 The Headline- 20% off food and drink Monday and Tuesday
It's probably the pub best stocked with Irish craft beer in the city. They've got around 22 beers tapped up at any one time. On Monday's and Tuesday's you get 20% off your food an drink bill.
Beerhouse- Craft beer pitchers €13, IPA €14.80
Where Capel Street and Bolton Street meet sits the Beerhouse, an excellent pub for craft beer, pizza, and a warm fire. They've got a really good selection of craft on tap and they offer some of them at a discounted rate in pitcher form.
T.O. Brennans- Craft cans for €4.25 Monday and Tuesday
T.O. Brennan's is a nice, new craft beer pub on Dominick Street. On Monday and Tuesday their range of cans is available for €4.25 each.
Adelphi- Pitcher of craft beer €12- Wednesday
Adelphi on Abbey Street have a number of deals running through the week, including pitchers of craft beer for €12 on Wednesdays.
Whelan's- 3 bottles Whelan's lager for €10
Not only do Whelan's now have their own craft lager (brewed by Brú), they're also sellnig it at the very reasonable price of €10 for 3 bottles.
The Hill- €4.50 pints Wednesday
The Hill in Ranelagh is quite new, does food, and has a good range of craft beer. On Wednesday's they're all €4.50.