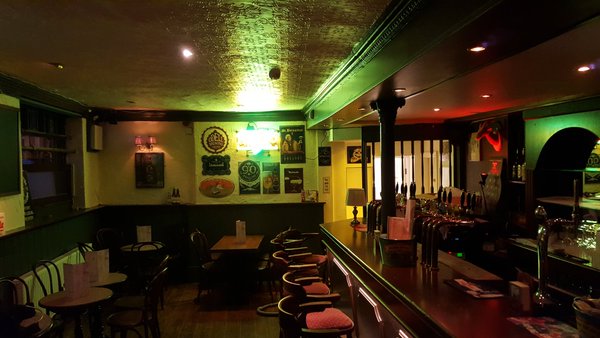 There's a new Dublin brewery in town and they're launching their 2 new beers tonight. The explosion in craft beer in Dublin over the last few years has meant new breweries popping up around the country. Dublin has been no different.
The two sides brewing company are launching 2 new beers this evening in Dublin's newest craft beer bar, T.O. Brennans on Dominick street. They've got TVs to show the football if there's a match you want to catch. The launch is on from 6-8pm this evening. There'll be free pizza to line your stomach and the 2 new brews will be on tap at a special launch price of €4.50. There'll also be some raffle prizes.
We asked them for some tasting notes and information on the beers. Here's the descriptions.
620 American Pale Ale: 4.8%, all USA hops, Centennial, Columbus & Falconers Flght. Big on the nose, a huge burst of flavour and a lingering of dry hops and bitterness
Funny Bone Irish Wit: 5%, one for the summer, good malt back bone, light n the tongue, citrus flavours with slightly dry finish for thirst quenching.
They're brewing their first beers using the equipment and premises of more established micro/craft breweries for now. We love that there's that level of cooperation between small brewers.
The beers are also available in 57 The Headline.
You can find them on twitter: @twosidesbrewco