Dublin pubs have a habit of hiding or blending in some of their best artistic features. Indeed, the pub isn't a place that would immediately spring to mind when you think about the display of art of architecture in the city. But, the pubs of Dublin have some surprises for those willing to look. No more so than in the fantastic collection of stained glass artwork on show in the capitals pubs.
Here are some of the examples that we've managed to photograph over the last few years. At the end we do name pubs that we know to have stained glass artwork but of which we don't currently have photos. If you would like to contribute photos to this article, please email publinie@gmail.com
Madigans, North Earl Street
We'll start with the most famous example, Madigans of North Earl Street. Theirs was done by famed stained glass artists Harry Clarke.
Davy Byrnes
The Church, Jervis st
Adelphi, Abbey St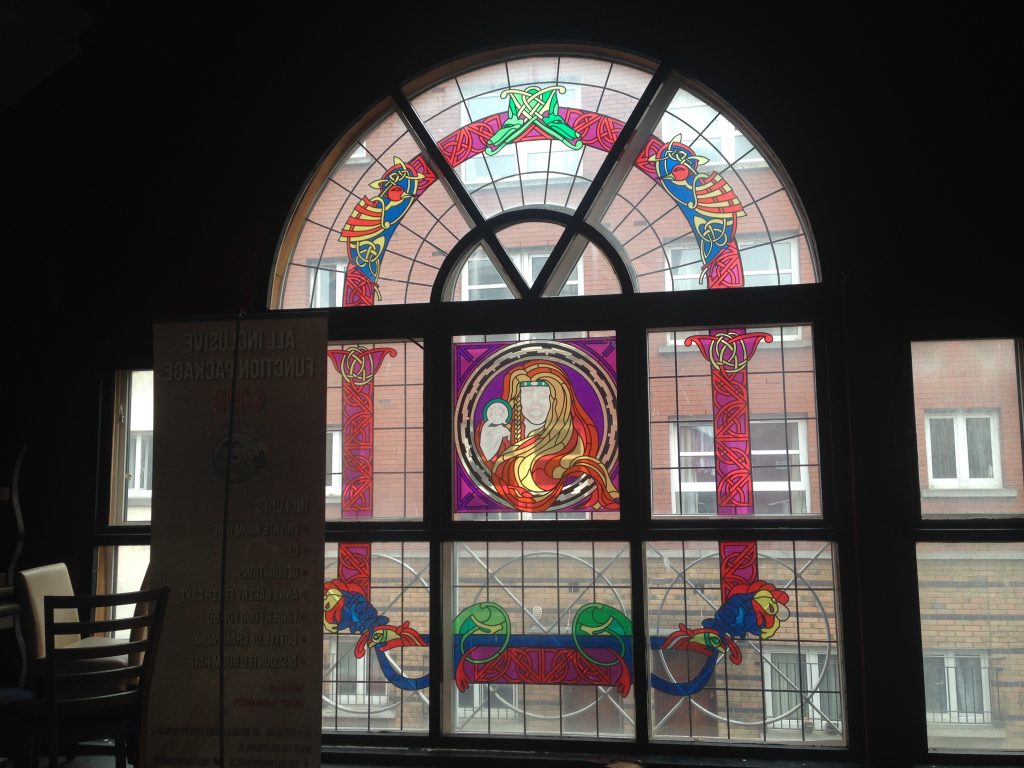 The Flowing Tide
Cat and Cage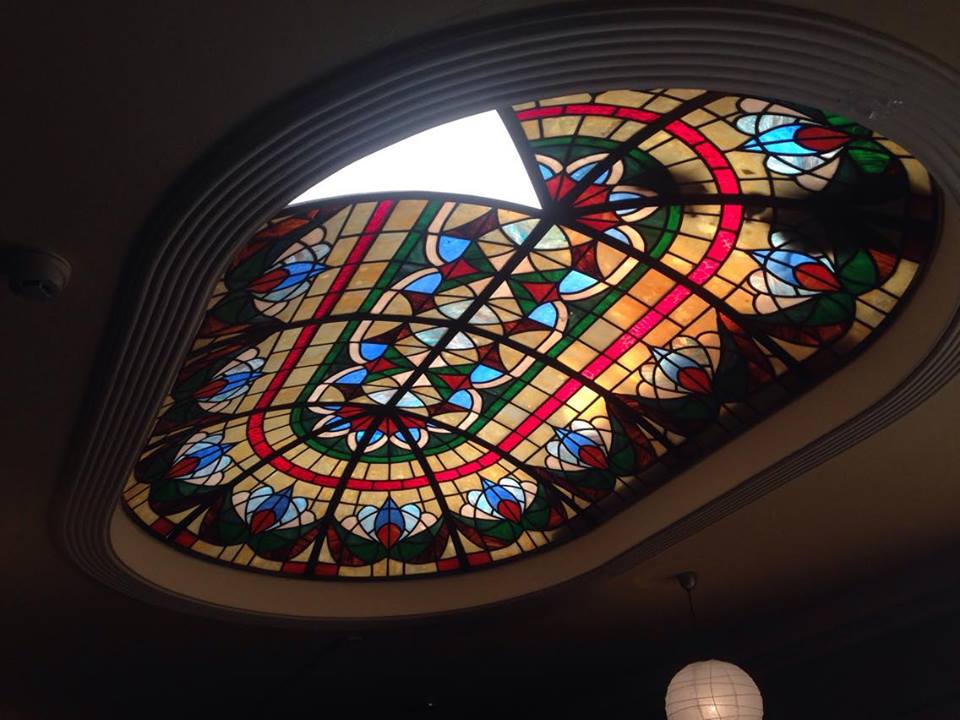 O'Neills, Pearse St
Brannigans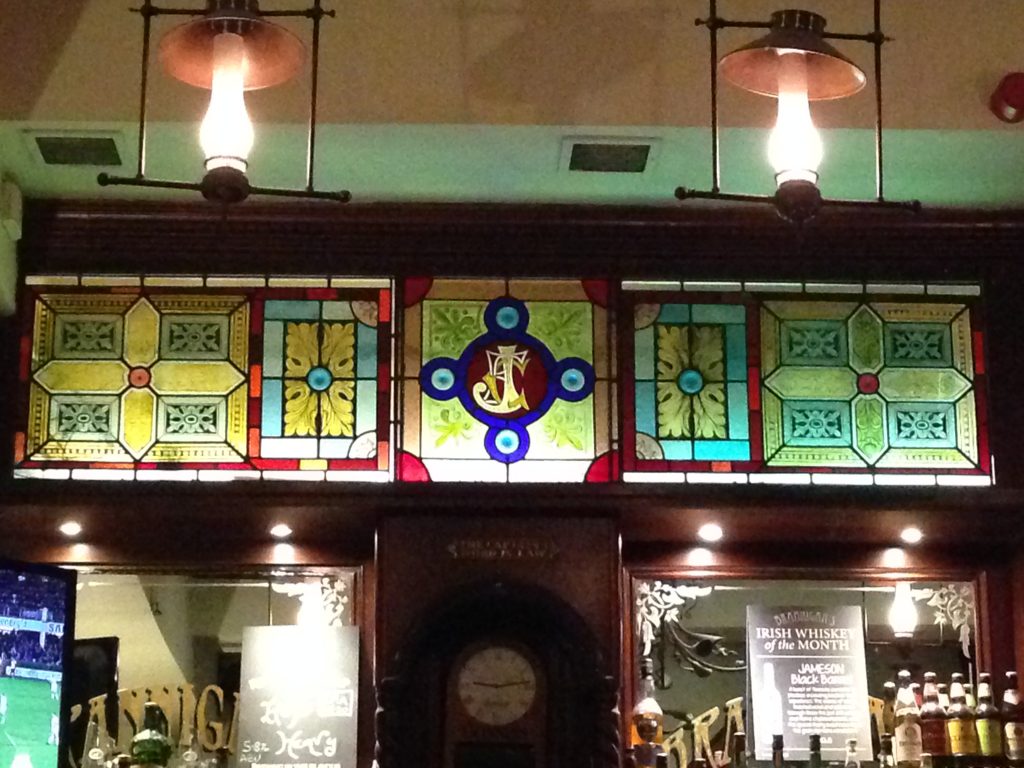 The Bank
Look at that ceiling.
Stags Head
These ones are a bit harder to see because it's the pint that's in focus.
Chaplins
Grogans
Other examples without photos: O'Neills Suffolk st, O'Sheas, O'Sullivans Westmoreland st, McGrattans, The Long Hall, Long Stone, The Norseman.