If you're a semi regular drinker in town, by now you'll probably have noticed that Guinness have a lot of new branding around the city. Or maybe you won't have, considering this 'new' branding looks very much like some retro 1970s Guinness signs.
The new branding consists of signs hanging high outside pubs and, in some cases, old style taps put into the bar.
In some pubs you can still see examples of the old, original branding, before it was recycled in this low key nostalgic marketing campaign. Here is a lamp in Fallons in The Coombe that predates the latest campaign.
What we find interesting about this campaign is that it's not like the modern Guinness television campaigns that are lauded the world over for their originality. This in-pub campaign is very much about the tradition of Guinness in the country.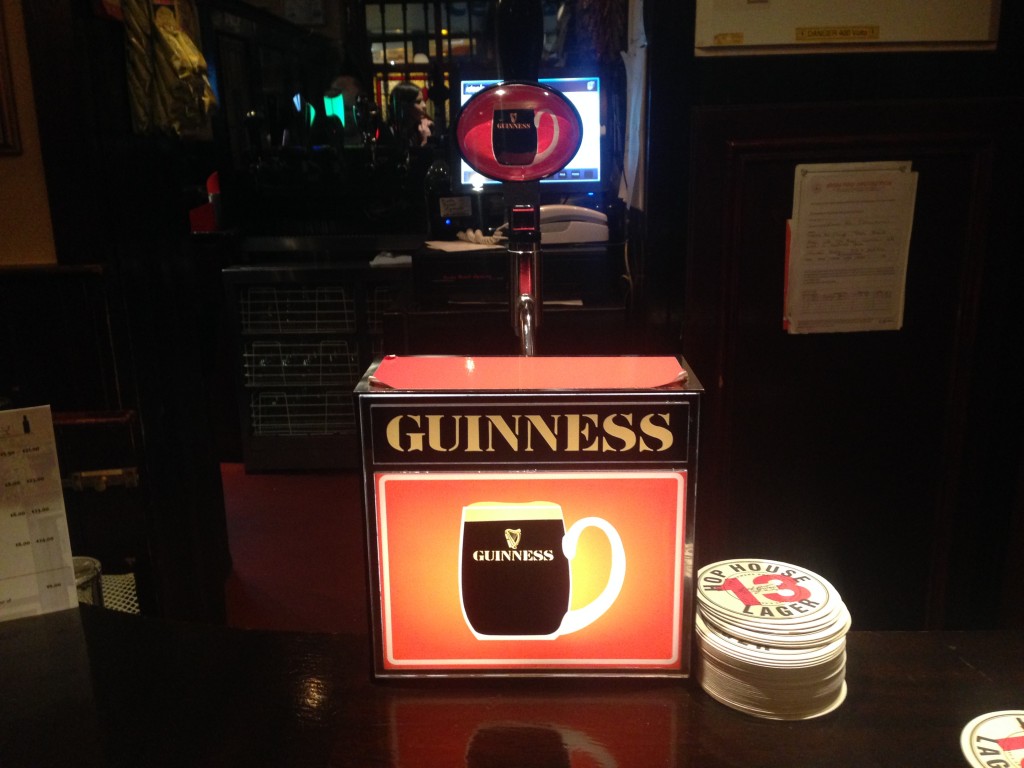 It's funny to juxtapose the new signs that Guinness have provided in an attempt to display the Guinness tradition, while in the same pub the barmen are using very old glasses because they and their regulars don't want to switch over to the new (2012) Guinness pint glass design. Indeed, recently we've seen pubs using old 'Brewhouse series' glasses, which are 11 years old.They've obviously been hanging onto those glasses for just this eventuality.
Guinness have recently relaunched their advertising displays in the Storehouse, and there is very much a separation between the television ads in a slick new screening room, and the old traditional advertising (such as the Toucan and other zoo animals), which are being given new focus and a new lease of life.
We're very fond of the older Guinness styles, and anything that celebrates the old and traditional is ok with us.
@publinie Of course, you can't beat the original! Sits proudly outside McDaids and has done for many years pic.twitter.com/AOuroDdEUD

— McDaids (@McDaidsPub) January 18, 2016