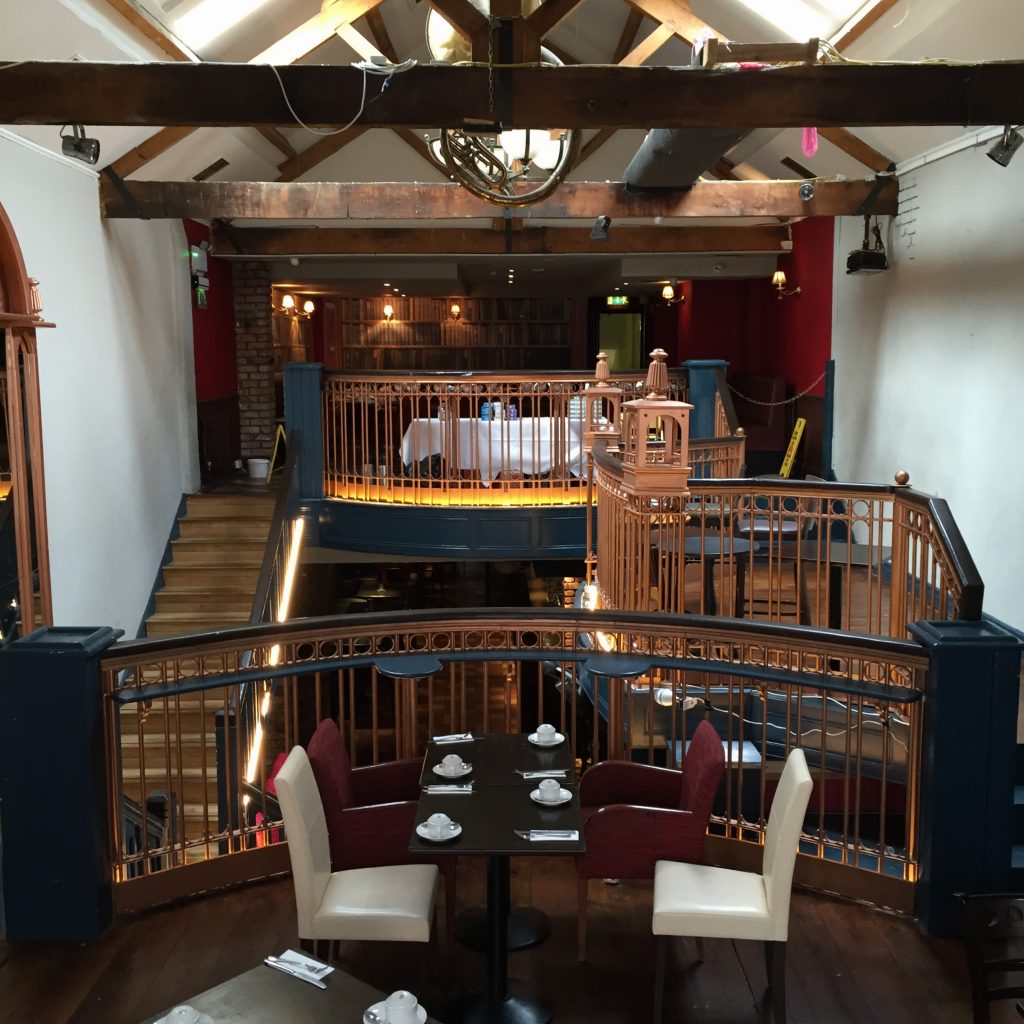 We've talked about The Adelphi on Abbey street in the past, mostly to highlight their amazing gourmet hotdogs and deep fried mars bars. This time we're going to show you around their really unique up and down function room. There's not many function rooms this size with an intricate layout with a stage backed by a huge stained glass window.
They, like most Dublin pubs and bars, are now taking bookings for Christmas parties. They can cater for parties of 50-250. The 250 range would include the bar downstairs and the upstairs area. It could be a really good option for large scale company parties, big birthdays, or whatever you can think of that we can't.
If you book, you would have private access of the area, as well as a DJ and smoking area.
Their finger food is a bit different, and dare we say better, than a lot else on offer elsewhere. They do mini hot dog platters that you have the choice of toppings on. It's a build it yourself type operation.
If you're booking on Friday's, Ray Shah is the resident DJ then.
If you're looking to book, give them a bell on (01) 872 8188