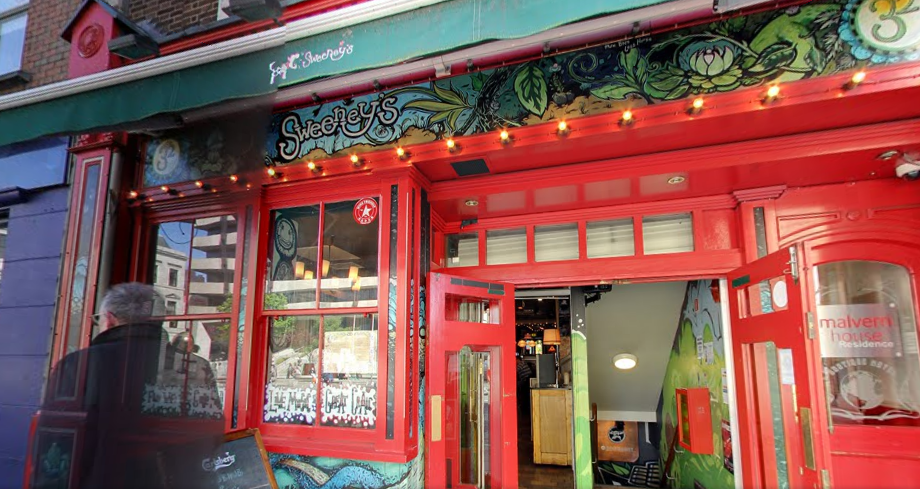 News that Sweeneys bar and venue on Dame street will soon close will be met with sadness from gig goers and bar lovers across the city. The bar has for the last few years championed types of music that don't get too much of a look in elsewhere and has developed a very loyal crowd.
In a statement on their facebook they confirm the rumours that the bar will be closing. We had seen a listing for the bar on CBRE, the estate agents website, a few months back, but held off on pointing it out in case it affected the bars custom in its remaining months of trading. The bar and hotel is up for sale, and with it, the lease on the bar.
It feels longer, but the bar has been open for 7 years and played host to gigs over 3 floors, becoming an integral part of the Dublin music scene. As well as providing musical entertainment, the bar also brought life to Dame lane, which was always packed with revelers spilling out from the popular late spot.
Part of the the bars farewell on facebook reads:
It's been an incredible seven years jam packed with more music and craic than we could have ever imagined. The sense of togetherness, the inspiration and the love that has poured through the building has been something else. It's been a hub of activity for the local scene, somewhere to hang out and meet other musicians, somewhere to jam, somewhere to store your gear and an amazing place to play your first gig. A home to poets, wanderers, troubadours, messers and more than a few mad bastards, it'll be sorely missed and we'll miss you all.
We hope that the staff find a good new home and that the venue in its new incarnation retains at least some of its cultural influence. There has been a recent trend for cocktail bars in the George's street area, and while they are welcome and serve a purpose, there is surely still a place for a bar that deviates from the mainstream and provides an outlet for music lovers of varying sorts.
There are gigs scheduled on the bars website until the end of June. I'm sure many will be coming in over the next while to say their goodbyes.
You can read the full statement from the bar via this link.