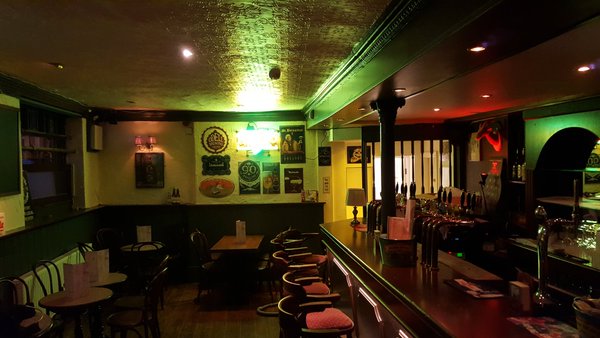 It's a testament to the popularity of craft beer in Dublin that dedicated craft beer bars no longer have to be slap bang in the middle of the city centre to draw a crowd. A new pub, T.O. Brennans, is located on Dominick street off Parnell street. It's a dedicated craft beer pub, brought to you by the people that run the extremely popular 57 The Headline on Clanbrassil street.
Much like its sister pub, there's an emphasis on Irish craft beer, and other Irish produce such as gin, and whiskey, which have both seen a resurgence in recent years.
Some of the draught beers that they have mentioned on twitter (to give you a flavour for what they'll be serving) include Porterhouse truffle stout, Wicklow Wolf Elevation Pale Ale, Rascals Ginger Porter, and White Hag Session IPA.
They're also currently doing specials on cans of selected beers for €4.25 on Monday and Tuesday.
They did a really excellent job on the facelift that they gave the bar, as you'll see from the photo comparison of the exterior.
It's a short walk up from Parnell street and looks like a great option for anyone living in that neck of the woods or cinema goers.
Now, you've got another pub on you list to check out!
Find them on twitter @T_O_Brennans and on Facebook.