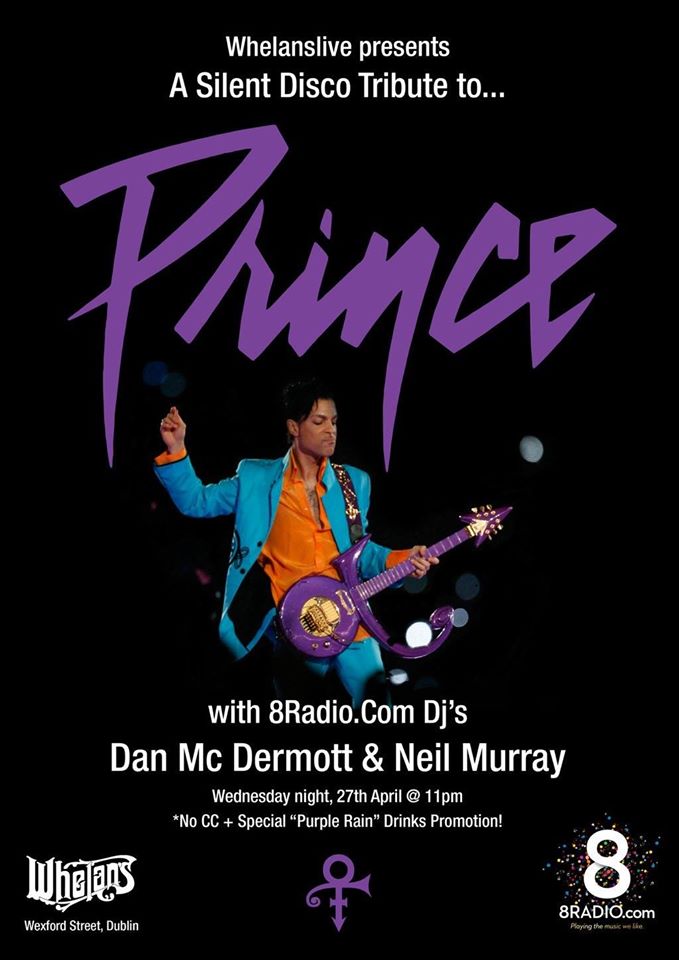 Every Wednesday upstairs in Whelans there's a silent disco where 2 DJs play sets direct to your ears through a headset that changes between the 2 streams.
This Wednesday they'll be having a special silent disco night with Prince music. The 2 DJs on the night will be Dan and Neil from 8Radio.
On your way in you'll be given a headset. Once it's turned on, you put it over your ears and you can change between the 2 channels. It's a bit of a weird experience when you first enter the room with the music off. It's pretty much dead silent, but everyone there is bopping away to the tunes.
There's no cover charge and there is a special 'Purple Rain' drinks promotion on the night. It all kicks off at 11pm.