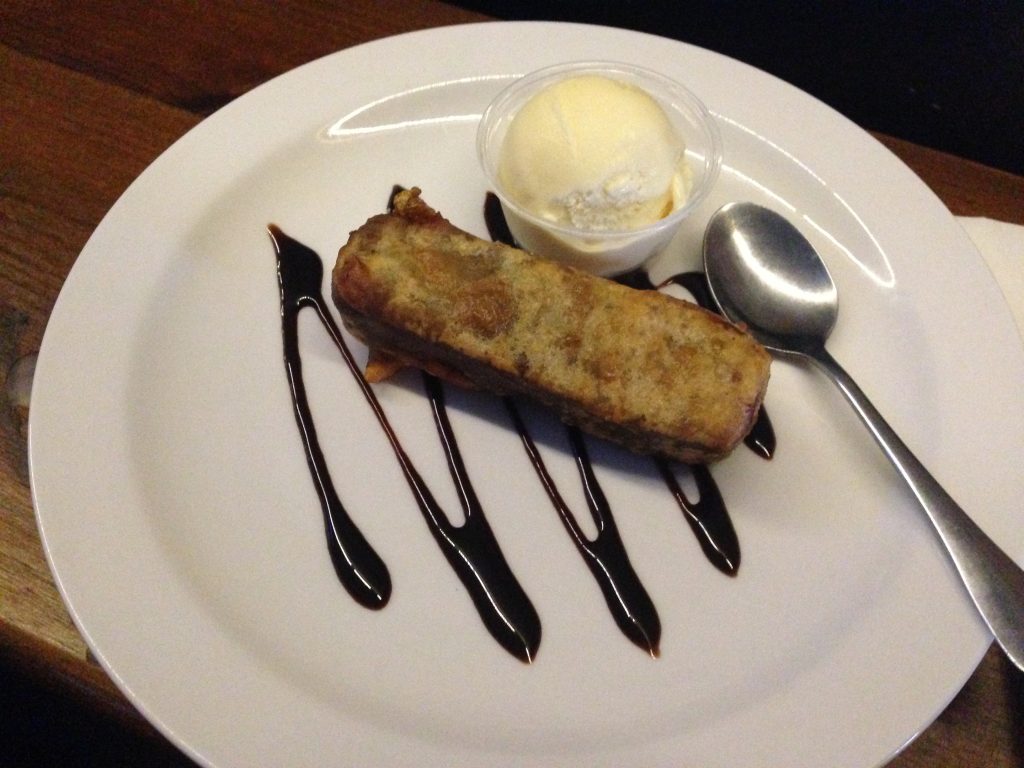 A few weeks back we told you about the incredibly delicious hot dogs that are available in the new Adelphi bar on Abbey street. Well, they've got something equally tasty to finish off the meal.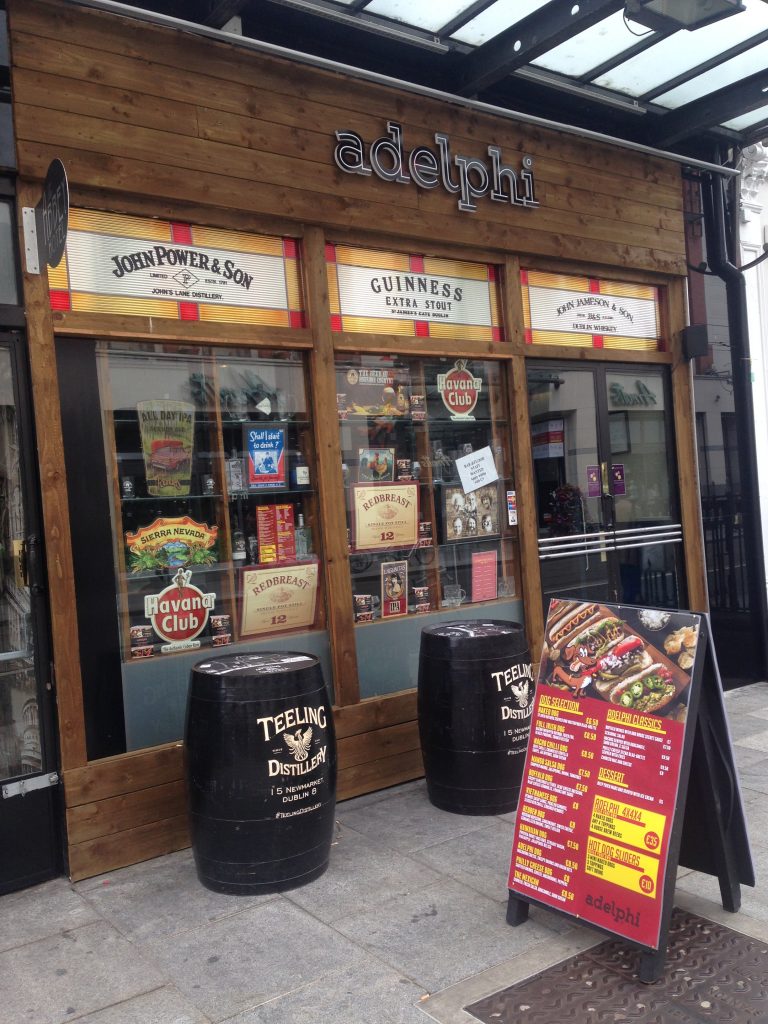 In what might be a first for a Dublin pub, or maybe even an Irish pub, they are serving deep fried mars bars for dessert. Deep fried mars bars are more commonly associated with Glasgow, where quite a few chippers serve them. We were once told that the chipper across the road from the Windjammer on Townsend street used to serve them, but we're not sure if that's still the case.
We popped in yesterday to check it out and see for ourselves just how much gluttony we could put up with. It turns out we can put up with quite a lot.
The mars bar comes served with drizzles of chocolate sauce and a ramekin of vanilla ice cream. It works well as an accompaniment. The batter around the mars bar is quite light, so it doesn't feel quite as unhealthy as you might have thought.
Still, we're eating a deep fried mars bar, so it's not exactly a health food item.
They're currently trying to work out the calorie count on this bad boy. Personally, we don't want to know.
How about this for a feast: One of their gourmet hot dogs with a side of hasselback potato and a pint of Foxes rock red ale, followed by a deep fried mars bar for dessert. Deadly.
The dessert is €5.00. The Adelphi opens at 3pm weekdays and 12 at the weekend.