The chef in The Gravediggers, Ciarán, is known for his coddle and other fantastic Irish traditional creations. Pubs sometimes say 'Try our famous coddle/wings/burger'. In this instance, their coddle is actually famous.
Now he's trying a bit of Irish-Asian fusion cuisine with a new creation that we haven't seen anywhere else. It's an Irish spring roll.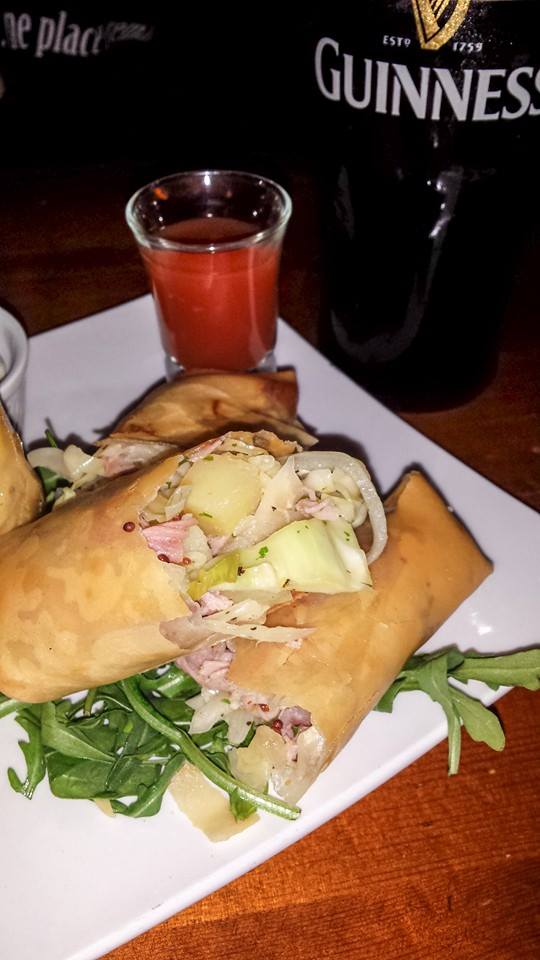 It consists of the usual fried pastry shell, but inside is a different story, and this is where it gets Irish. The fillings are the traditional trio of ham, cabbage, and potato. It's a bit like a carvery or a coddle in a spring roll. The rolls, which look generous in size, are served with sweet chilli sauce and rocket. Like everything in The Gravediggers, this is best accompanied by a creamy pint of Guinness.
There's a vegetarian option available as well. The reaction to the online has been very positive, with a number of people saying they'll be soon to try this new snacky option. We'll be right behind them.
The Gravediggers is located on Prospect Square in Glasnevin.