The Hill- Everything
The burger selection is top of the list in The Hill in Ranelagh. It's made by the Ugly Duckling. The Pittsburgh, The brisket, and The Po Boy would all be comfort food favourites for anyone in the mood. Alternatively, just look at the rest of the menu!
Jimmy Rabbitte's- BBQ
Jimmy Rabbitte's is a new pub on Camden Street and they've got a Pitt Bros BBQ wagon out the back of the pub. We tried their offerings a few weeks ago and they're just sublime. Maybe try one of the bowls packed with pulled pork and other types of meat draped over chips, tortilla chips, and topped with cheeses and sauces. Out of this world.
Bad Bobs- Wings
Devil's Blood hot wings at Bad Bobs pic.twitter.com/ZLdCybFrFl

— Matthew Smith (@smithm55) March 26, 2016
Bad Bob's in Temple Bar are well known for having the hottest wings in Dublin. If you need a bit of spice to kick you into gear, then a bowl of their wings should do it. They also have some fairly monster burgers if you're feeling extra glutinous.
The Adelphi- Gourmet Hot Dogs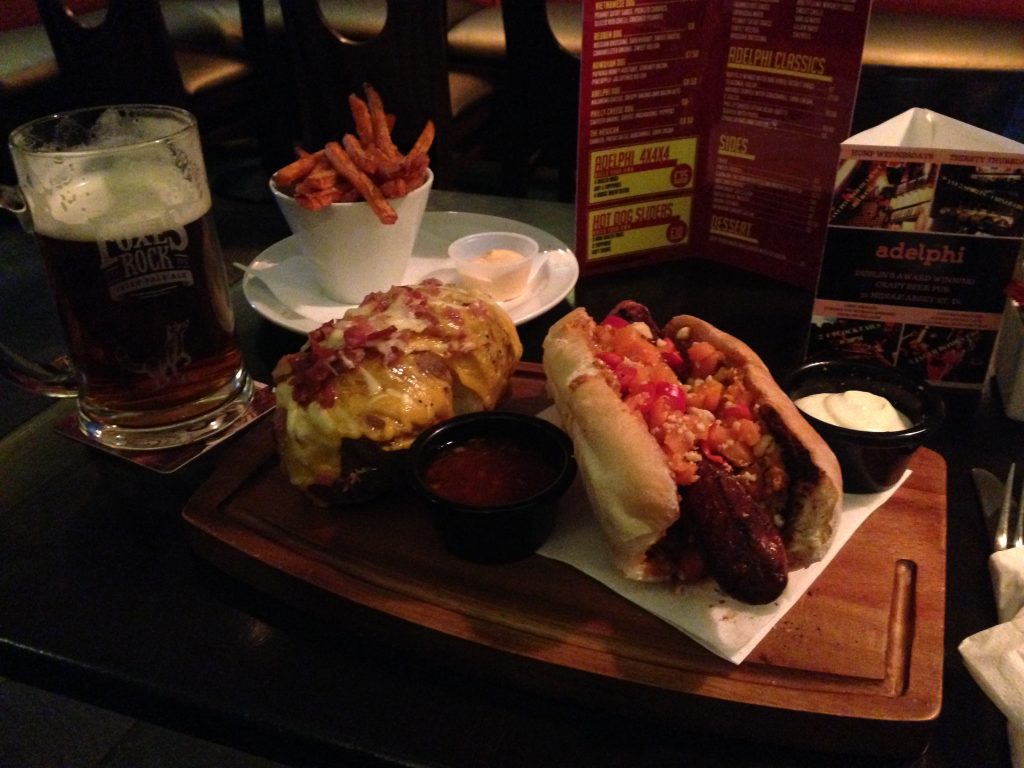 These hot dogs have mad quite an impression on us since The Adelphi first introduced them. The first of their gourmet hotdogs that we sampled was a Vietnamese style one with herbs, peanut sauce, sriracha, and of course, the sausage. They've got a number of different varieties to try, and they're all so so good.
The Palace- Toastie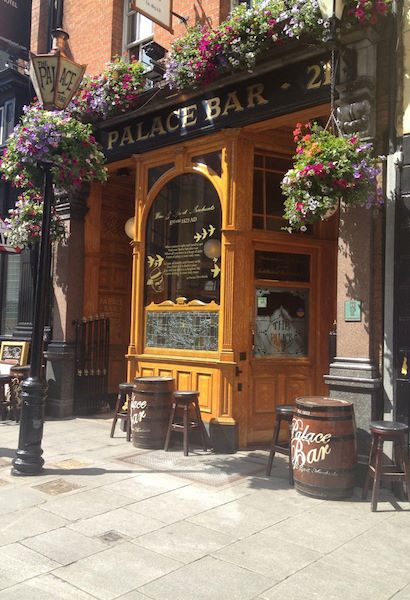 There's something very comforting about a toastie in a Dublin pub. But, if you're going for it, you don't just want the bog standard easy single and wafer thin ham. In The Palace on Fleet Street they do it properly. It's quite a large sized offering, with thicker cuts of bread, and the toastie just feels fuller than other spots. We would usually opt for the BLT or the toasted special.
The Gravediggers- Coddle
It might only be Dubliners that regard coddle as comfort food, but to hell with the rest of them. It's a bowl of wonderful broth with potatoes, onions, sausages, and bacon. There's nothing better or more restorative than a bowl of clear coddle. You'll find the best in the city in The Gravediggers in Glasnevin. As they say themselves, heaven in Glasnevin.
Xico- Tacos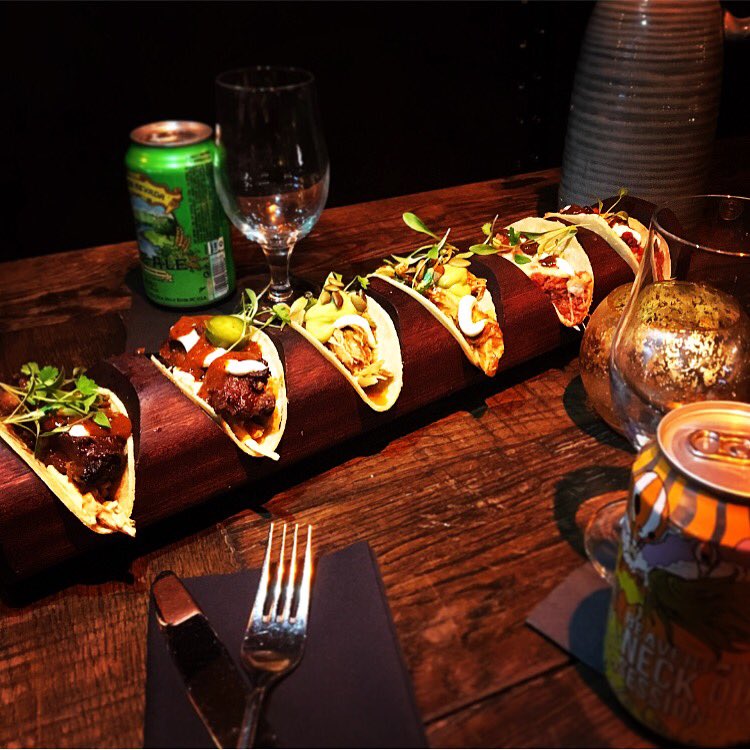 As the name might suggest, the full flavour of Mexico is on offer in Xico Baggot Street. How about some tacos laden with cheese, mixed meats, salad, and salsa. Pair it up with a cocktail and you're onto a winner.
Mary's- Wow Burger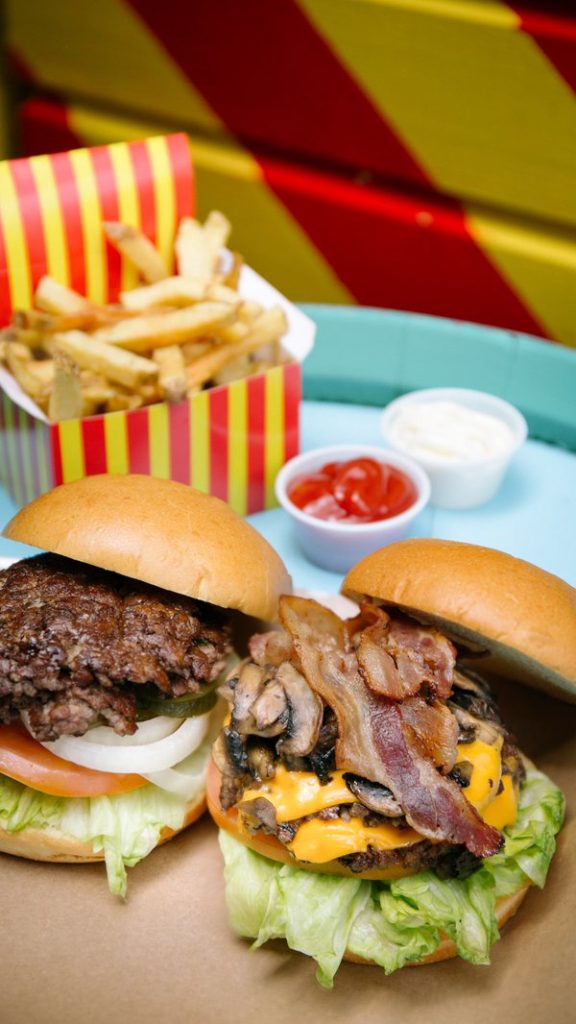 Downstairs in Mary's bar on Wicklow Street is a wonderful oddity. It's half old style pub that looks like a living room, and half diner style eatery. The burgers in Wow burger are just to die for. If a burger doesn't seem like enough, you can always add in some taco fries.
Boco- Pizza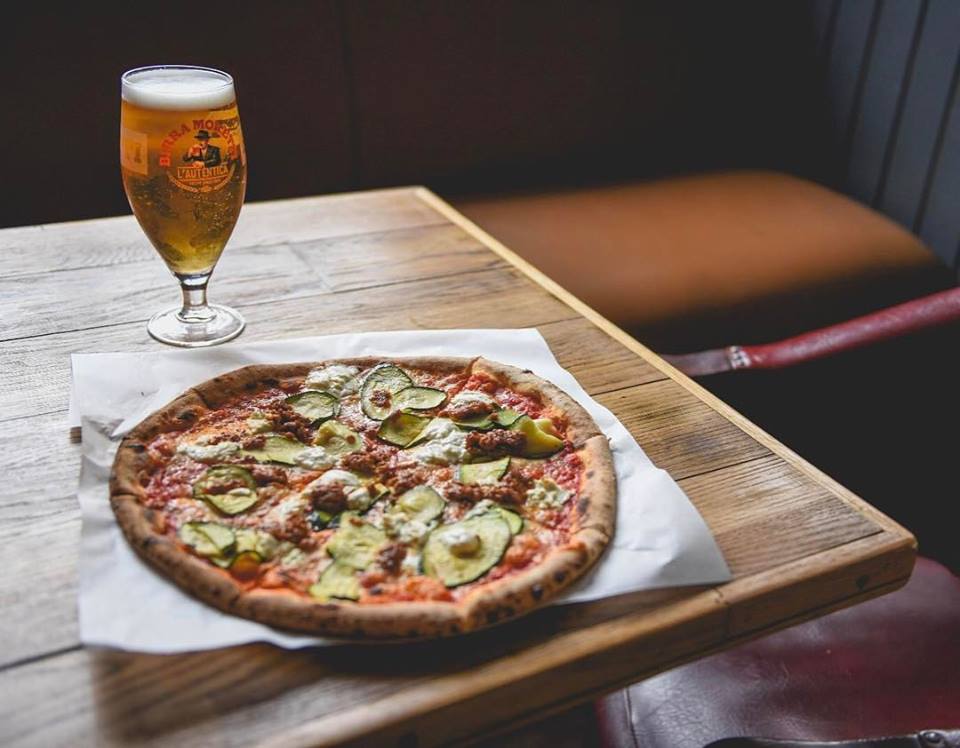 Boco on Bolton Street are one of the newest bars in the city to be offering real quality wood fired pizzas. It's a very welcome addition to the Dublin pub scene.
Bison- BBQ
Brisket, pulled pork, half chicken, and mixed meat platters served with a choice of 2 sides. So so good. BBQ has to be the most satisfying and gratifying food experiences in Dublin pubs today.