Sometimes you just want to sit inside and watch the world go by. There's something relaxing about being inside, sipping a pint, while the world goes by in organised chaos.
We've picked a few spots with the perfect vantage points to people watch. If you have more to suggest, send us a message via social media or via publinie@gmail.com
The Long Hall
The spot to the right of the door as you walk in is a great people watching spot. A grand big window with a row of stools in front of it.
O'Donoghue's Suffolk Street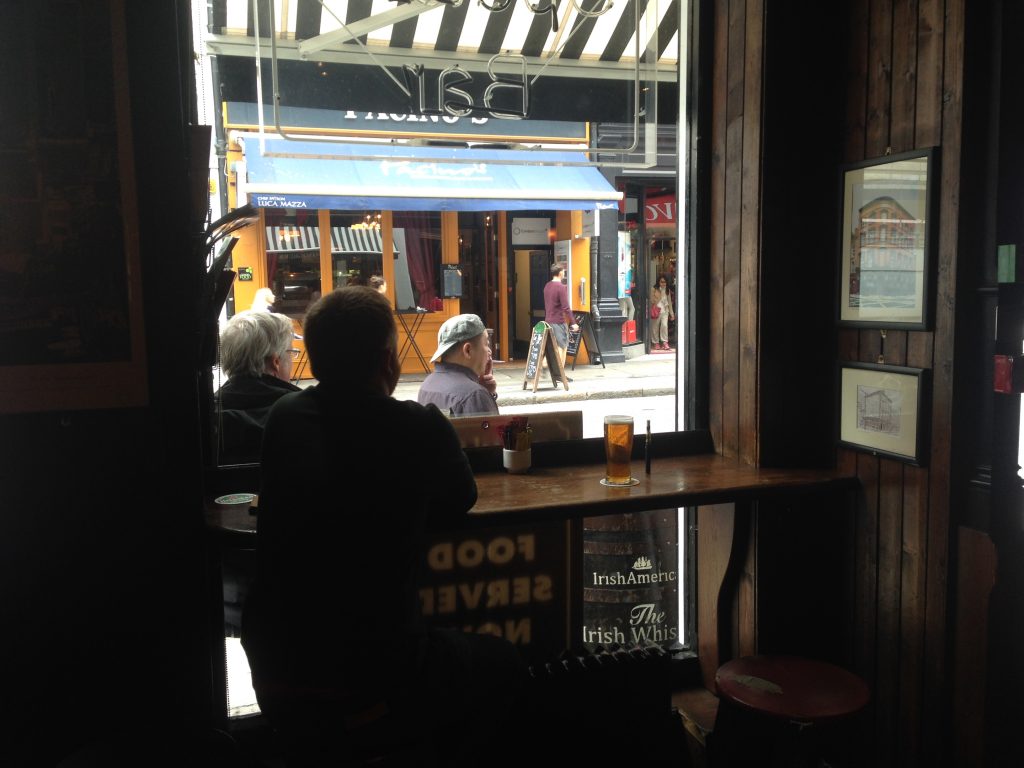 O'Donoghue's has two lovely perches that look outwards at either side of the door as you walk in. The one to the left is a great spot.
The Ivy
The Turk's Head
The Turks Head on parliament Street has a section of the pub where they can remove the glass and it looks directly into the street.
Grogans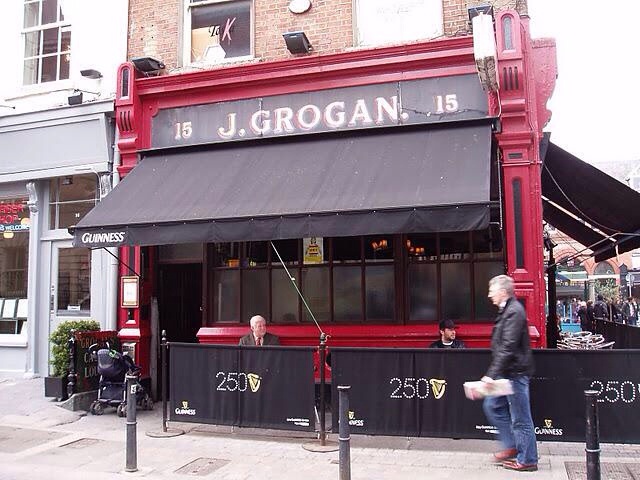 Sunning yourself outside Grogans usually leads to friends walking by and stopping in with you for a scoop.
The Mercantile
The Swan
The Swan has a spot beside the bust of Sean Lynch that looks out on the street.
The Hairy Lemon
The snug in the Hairy Lemon looks directly onto Stephen's Street.
Adelphi
The Adelphi has a lovely alcove area with seats curving around a table directly in front of the window looking onto a busy Abbey Street.
Boars Head
If you're not entertained by the sports on the telly, you can gaze out onto Capel Street and watch it all go by.
Cassidy's Camden Street
Cassidy's has a nice elevated spot at the front from which you can sit and observe.
The Bailey
Outside the Bailey is a fine spot for it. There's blankets for when it gets a bit cooler.
The Lucky Duck
The snug at the front of The Lucky Duck has a great broad window looking out onto Aungier Street.