The Dubs have been unstoppable of late and that means the party usually continues well after the match. We've tried to pick a few spots around the city, and not just near the stadium for people to consider visiting for a bit of post match craic.
We'll be doing another article that covers the pubs around Croke Park in a bit more depth. If you have some thoughts on what pubs should be included in that list, let us know via email ( publinie@gmail.com ) or by social media. We know the issue of where to go after a GAA match is a contentious one, so we're trying to get several articles out and give everyone a shout.
We've taken on board some suggestions from the article we did last year, and we're open to suggestions for expanding this list as well.
A lot of Dubs fans like to go to pubs a bit more on their way home after the game, and to fan out across the city. Here's a few options with something to offer.
McGowan's
We'll start with a late night option not far from Croke Park. McGowan's would be handy for anyone who wants to get a little bit away from Croker, while still in walking distance. There's always a party atmosphere after Dub's games. If you can't make it to the match, they're also taking table bookings so you can watch it there.
Quinns
Quinns is one option that's very close to the stadium. If you're not too bothered to walk too far, you can head straight to Quinn's. They've got a really big capacity inside and out, and they've usually got some live music and entertainment on match days.
Dame Tavern
One of the best small pubs in the city and always great craic for a session on GAA days or otherwise. Check out this video of the music there recently.
Peadar Browne's
This is one that has caught our eye recently. Peadar Browne's on Clanbrassil Street seem to have some very vibrant trad sessions on big GAA days. Just have a look at their facebook page to see all the videos of crowds celebrating victories with a few ballads and tunes.
The Boars Head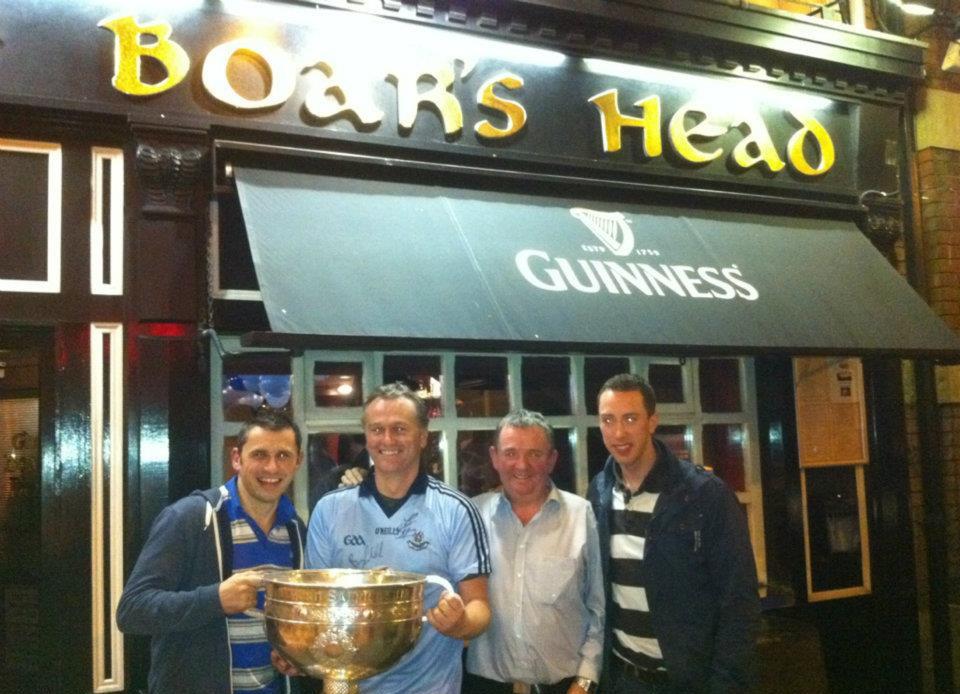 The Boars Head on Capel Street has a big GAA reputation and is always good for a bit of analysis and reflection on match day. They're usually out the door with people of all county colours having a pint after a game.
Cassidys
Cassidys on Camden Street is well known as a great spot for a Sunday sing song. Add that to a match day atmosphere and the pub is really hopping.
Hedigans, The Brian Boru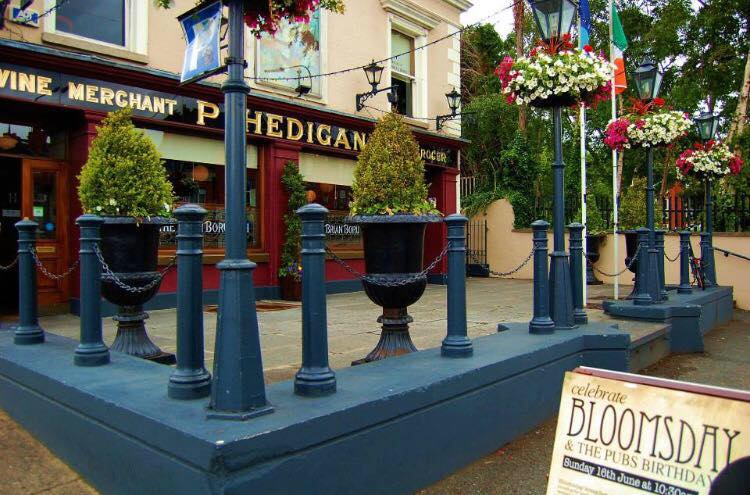 The Brian Boru in Glasnevin is a pub steeped in history, and has long played host to people coming to and fro from Croke Park on match days. They've got a beer garden here, so there's an expandable capacity for match days.
Rody Bolands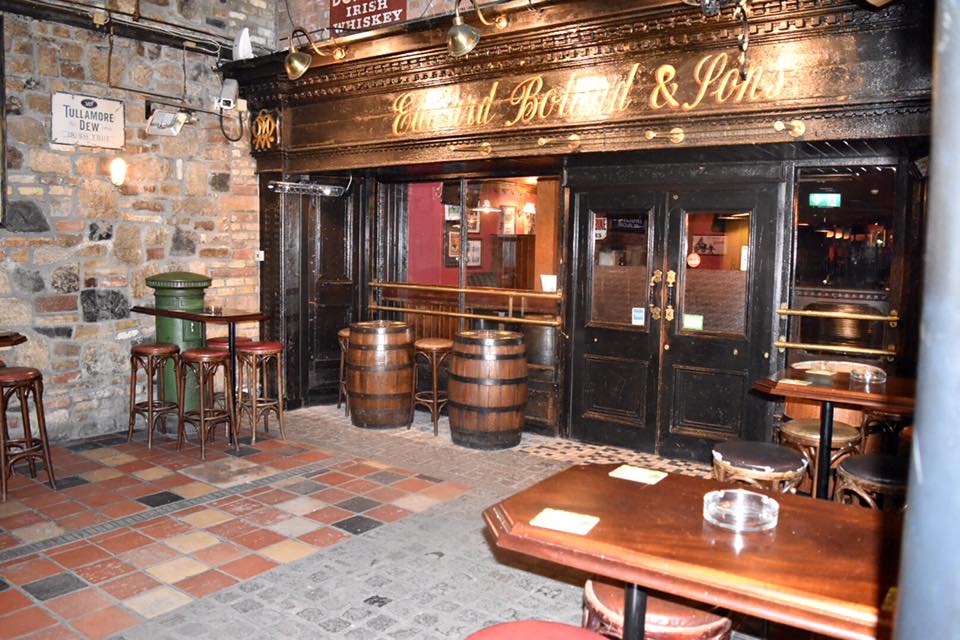 Rody Bolands in Rathmines is a favourite for GAA fans, especially for those coming up for the day. It's a grand big spot, with a beer garden area to the front. If you haven't got a ticket for the game, this is a good spot to go.
Gaffney's
Gaffney's in fairview has the distinction of being one of the 16 remaining Victorian era pubs of Dublin. Where better to celebrate a Dubs victory than in a pub steeped in the history of the city.
The Palace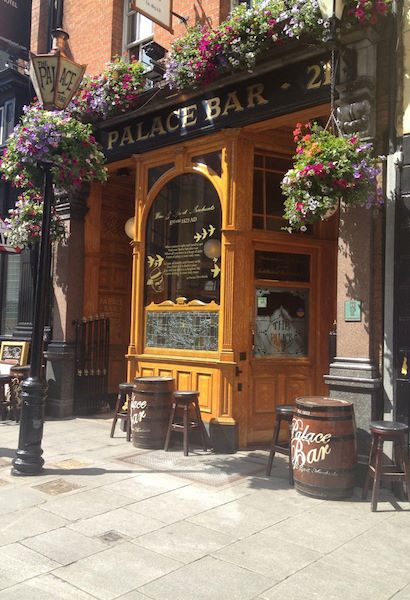 The Palace on Fleet Street is a home for visiting GAA fans, and sometimes players. There's a lot of people who would have traditions going back years of visiting this pub on a match day.
Ryan's
Ryan's Store Street in traditionally a Tipperary pub, but it's a handy spot for lots of reasons. It's quite a large space, you plenty of fans can fit in, and it's located very close to the train and Luas lines, so it's very easy to get home from.
Cat and Cage
This is a good option if you want to get a feed after the match. They usually have some match day specials, or you can choose from the a la care menu. They've also got Sweetman's craft beers on tap.
McGrath's
McGrath's in Drumcondra was recommended to us as a good spot for a pint after a match that is close to Croke Park. It looks like a good spot to get some grub as well, if you get yourself a seat.
Kavanagh's The Gravediggers
Invariably, when we put up a question on twitter asking for suggestions on pubs to go to for 'x,y,z', someone usually suggests The Gravediggers. And, usually, they're right. The Gravediggers is probably one of the most loved pubs in Dublin, and always draws a crowd inside, and out onto the square.
Meagher's
Meagher's in Ballybough is another pub that comes recommended for GAA match days. There's plenty of history to this pub, and it has popped up numerous times when we've been digging through the LVA and Guinness archives. It's obviously woven into the heritage of the area and of football and hurling.
The Hogan Stand
Such is the connection with the GAA and the area, this pub is named specifically after one of the Croke Park stands. They'll be out the door on match days, and there's always a carnival atmosphere.
Coppers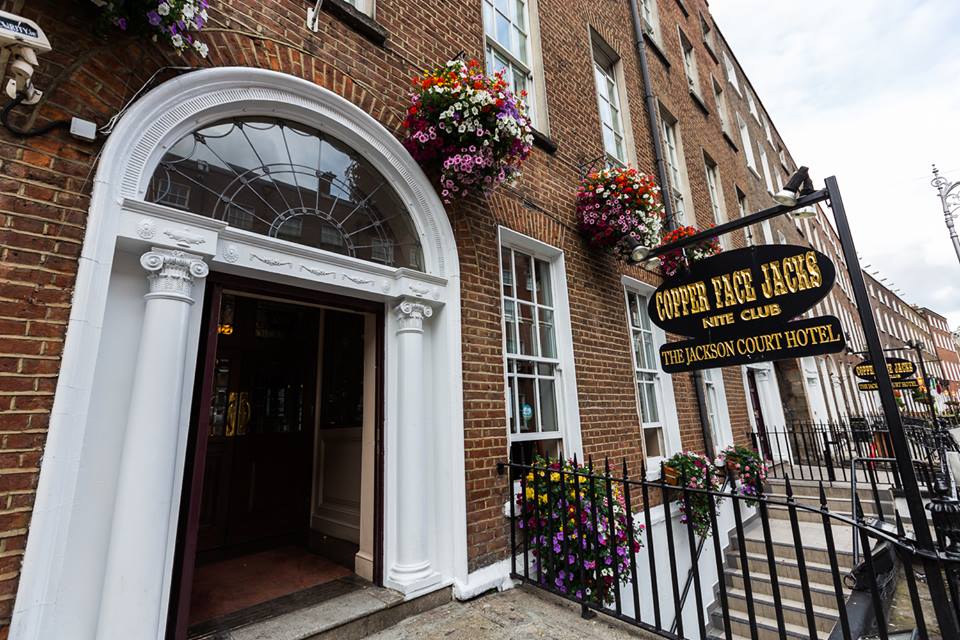 And finally, a nightclub synonymous with GAA match days! Many hundred make the trek from Croke Park to Harcourt Street over the course of a Sunday.