The first 6 nations game is an early one, so it's best to get a full feed in your belly while you watch.
The Hill- Burger and a pint €10
The Hill are fast becoming known for their cuisine. Pair that up with a craft beer and you've got a very good match watching combo.
Bull and Castle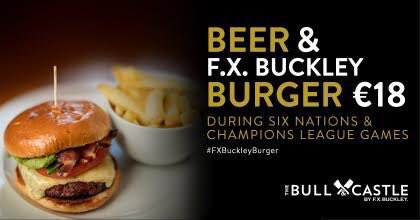 The perks to being owned by a butchers is that the meat in their burgers is of a very high quality. They've got a really good selection of Irish craft beers and 2 large projector screens to accompany it.
JW Sweetman's- Wings and a pint €10
JW Sweetman's brew their own craft beer on site. You can pair one of their 5 beers up with some delicious wings or pulled pork in a bap. There's several floors with screens here.
McGowans- Wings, fries, and a pint for €10

McGowan's in Phibsboro have an excellent offer that runs during absolutely any game that they're showing. Get wings, fries, and a pint for €10. You can reserve seats beside screens for all the games, so call (01) 830 6606.
The Bankers- Burger and a pint of Heineken €8
Get yourself a gourmet burger and pint of heineken or bottle of sol for €8 when you're watching a match in The Bankers.
57 The Headline
The Headline only turn their tellies on for the big games. That means the 6 nations. They've got a pint of O'Hara's and a 6 nations burger for €15.
The Cat and Cage- Pizza/wings and pint €10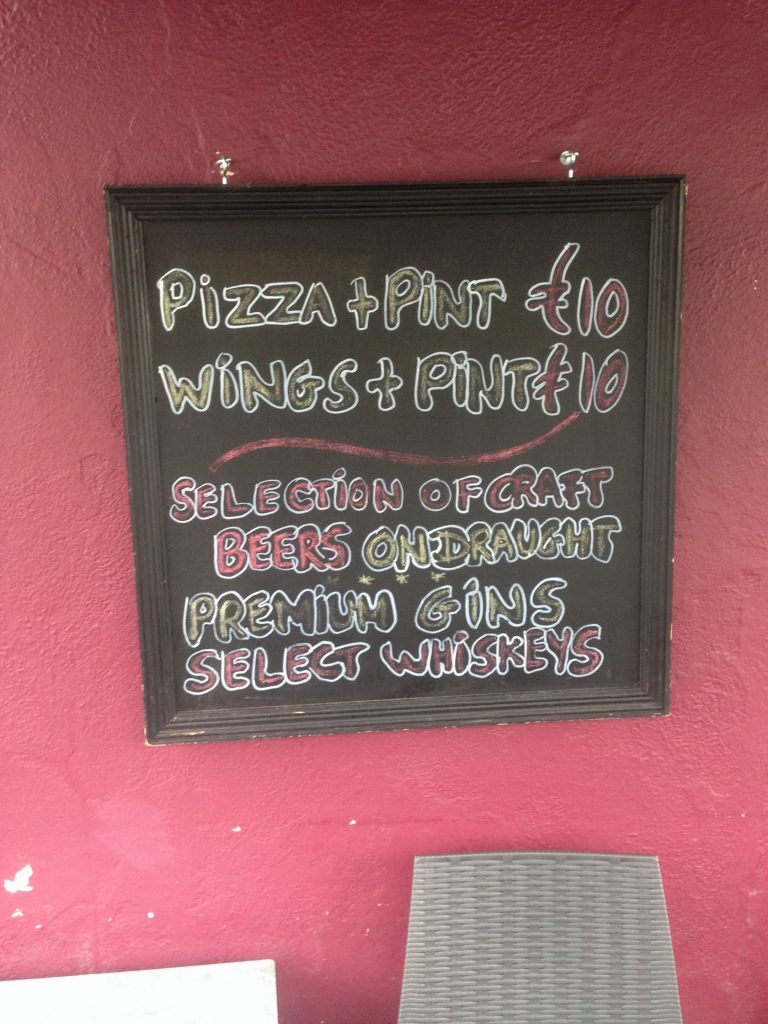 The Cat and Cage have some really good food options these days. For those wanting something of a snacky variety, try their pizza or wings with a pint of beer for €10. They have Sweetman's craft beer here.