So you're planning on having your stag or hen in Dublin and you're looking for a few drinks based activities. Well, you've come to the right place. We'll try and steer you in the right direction. A lot of pubs in Dublin would have a no stag or hen policy, so it pays to do your research.
If you need any help with anything we've mentioned on this list, please get in touch and we can recommend some bars for you. publinpubcrawls@gmail.com
Go on a Publin Pub Crawl!
So we might be biased putting ourselves at the top of the list, but we think we offer a pretty good experience. We run our own pub crawls around some of Dublin cities best pubs. We can bring groups big and small around some great pubs, taking in the famous Dublin pub atmosphere and having a few drinks along the way. We bring you to 4 pubs on the night out. In the first we get discounted craft beer tasting trays. In the next 2 we'll get you a free shot. In the last bar we'll get you a free shot and some drinks specials exclusive to our tour.These pub crawls are private and guided by experienced guides just for you.
Remove all the hassle with organising a night out for a stag or hen. We bring you places where you're guaranteed to get in and have a good time. There will be live music in most of the bars along the way too, so the entertainment is sorted. We've organised it so that costumes are not a problem, so wear what you want. We're also guaranteed free entry to a late bar or night club.
If you want to find out more or have any questions or requests, let us know and we'll get back to you promptly. publinpubcrawls@gmail.com
Try your hand at a cocktail making class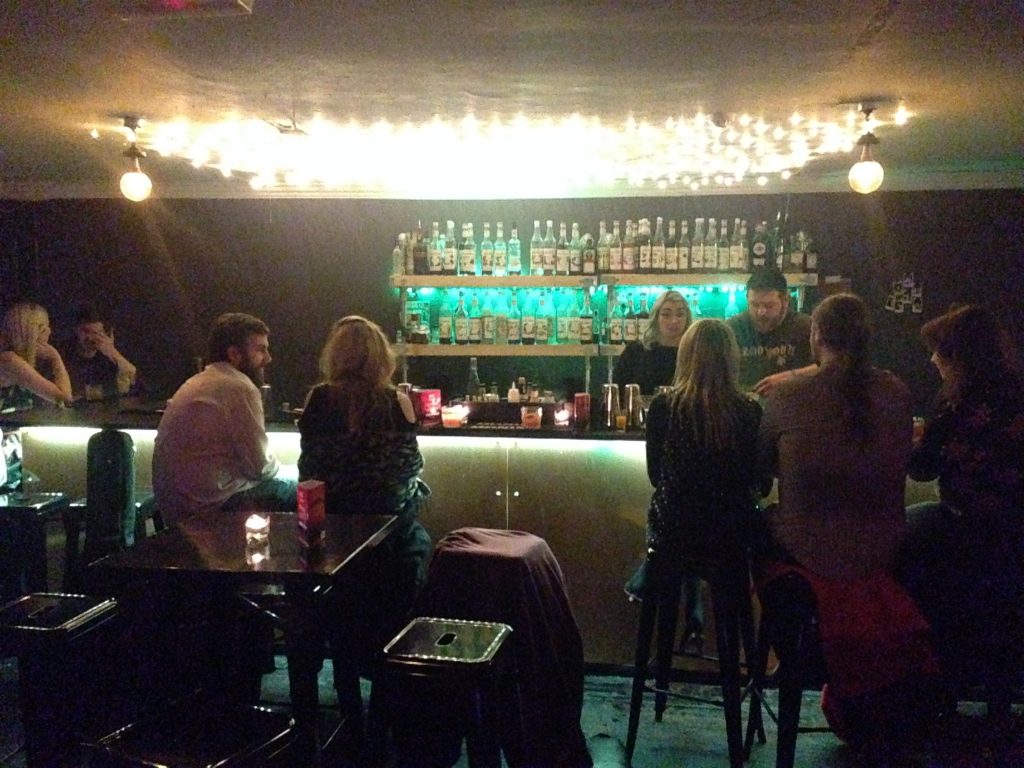 A number of pubs around town offer a cocktail making class for groups. It's a great way to get involved in the making of your drinks, have a bit of craic, and maybe even learn something. One place on Francis Street called 'Drop Dead twice' might be of interest. There you pay a fee person, bring your own spirits, and then they make you a selection of cocktails right in front of your eyes. It's as much a spectacle as it is an enjoyable drinking experience. More details on Drop Dead Twice- Link.
Have a night of pool and table tennis
Buskers On The Ball is located right in the heart of Temple Bar. It's a new type of sports bar. You could book a few pool and tables tennis tables here and bring out your competitive side. A game of killer pool, or a knock out tournament could be good craic during the day or at night. They've also got screens galore, so if there's any sporting event you want to see, they'll likely have it on. Link.
Try a whiskey tasting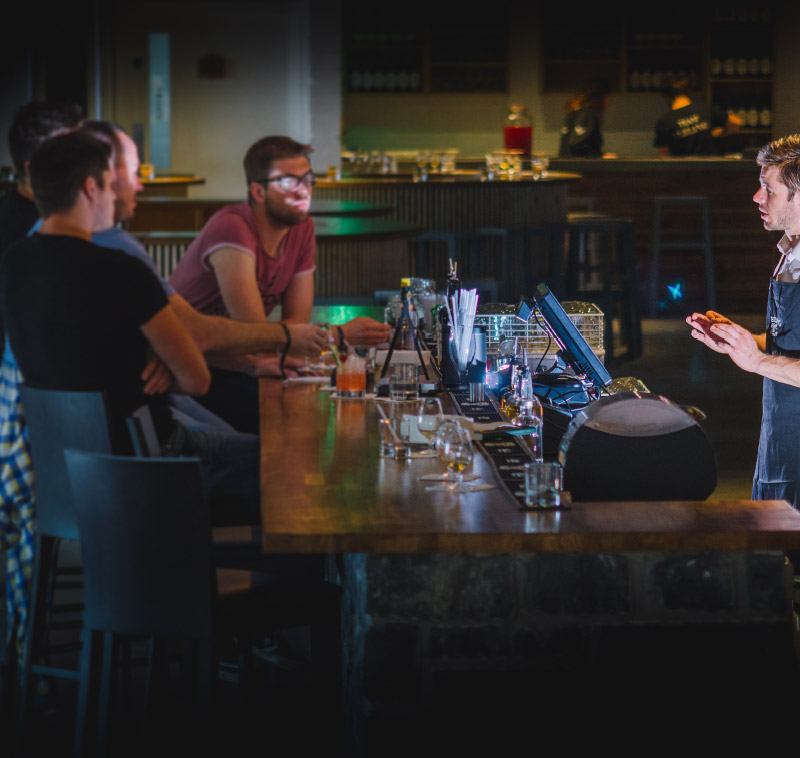 If you're looking for something a bit more refined, then you might want to try some of the fabulous new Irish whiskies. Where better to do a whiskey tasting than in a distillery! Teelings opened their distillery on Newmarket Square in Dublin 8 last year. You get to walk around a fully functioning distillery, and then try a selection of their whiskies afterwards.
Go to a live music session
Most pubs in Dublin (especially those geared towards stags and hens) will have live music on at some point of the night. You might want a good toe tapping traditional tune to get you in the mood. You can always find a few tunes being played in JW Sweetman, Buskers, Trinity Bar, Bad Bobs, and practically all of the Temple Bar pubs. They're all stag and hen friendly.
Sample some craft beer
We mentioned JW Sweetman as a place where you'll usually get some live music. One other thing you can do here is sample some of the craft beer that they brew on site. You can get tasting trays of 5 or 6 of their beers for €8. Get a bunch of them between your group and share it all around. They also do very good food here, so you could try their brewmaster menu which pairs up different courses with their beers. Link.
Get a full Irish breakfast
The full Irish breakfast is said to have restorative properties when consumed the night after festivities. Ned O'Shea's on the south of the river at Lower Bridge Street do a good full Irish for €7.95. You could get this to set you up for the day, or before heading on to Teelings distillery, which is nearby, or maybe the Guinness Storehouse.
Try out Bad Bobs party packages
We mentioned Bad Bobs in Temple Bar before in this article. They offer a number of hen and stag activities other than drinking, such as cocktail making classes, still life drawing and some dancing classes. Link.