Late last year downstairs in Kennedy's on Westland Row went under a bit of a renovation. It's under new management these days and the historic pub has been going back to it's roots. The new underground area is called 'Kennedy's Station', and captures a bit of the old history of the area (especially the old Westland Row station), while showcasing a new, more modern look.
The downstairs area is open Thursday to Saturday in the evenings for some dining, cocktails, and craft beers. To the right of this photo there's a small outdoor smoking area as well, so there's no need to stand on Westland Row anymore.
Take a booth and order a few classic cocktails. You can also order food platters for big and small groups.
This could be a really good option for anyone looking to book a 30th (or any age) birthday party. It's a pretty swanky looking place, without any pretence, and it's central.
You could also get one of the corner areas if you've got a middling sized group.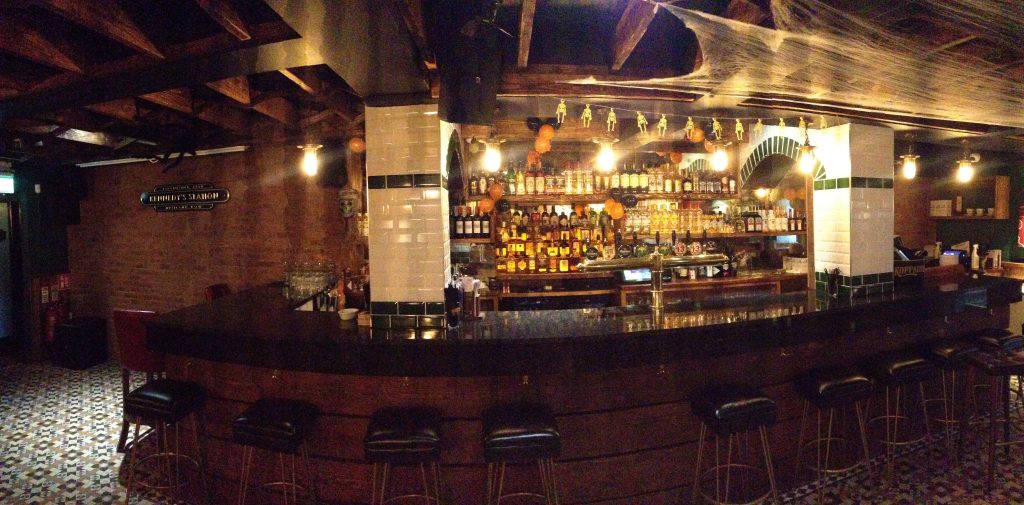 They've done a smashing job with the place. It should definitely be on your list for new places to try in 2017 or if you're planning a party soon.
Call (01) 671 017 to book.