T.O. Brennan's on Dominick street has been a fine addition to the area since opening last year. It's an excellent little craft beer pub that has a great sun trap out the front. There have been Luas works on the street outside for the last few months, but it came to a head yesterday when the pub was nearly completely blocked in.
The pub took to twitter to air their very understandable grievances. The pub will likely benefit from the presence of the Luas in the future, but there doesn't appear to have been much care given during this particular part of the construction.
@LuasCrossCity got in touch after to say "Apologies, Luas workers will adjust fencing work. We are committed to working with everyone to get the project completed with the least amount of impact possible.
To highlight the fact that they're still very much open for business, they're running a special for tonight, Thursday the 16th of February 2017 only.
They're doing €4 pints of Trouble Brewing Ambush pale ale (which is fittingly named for this promo), and €6 Ha'penny gin and tonic. That's some very good value.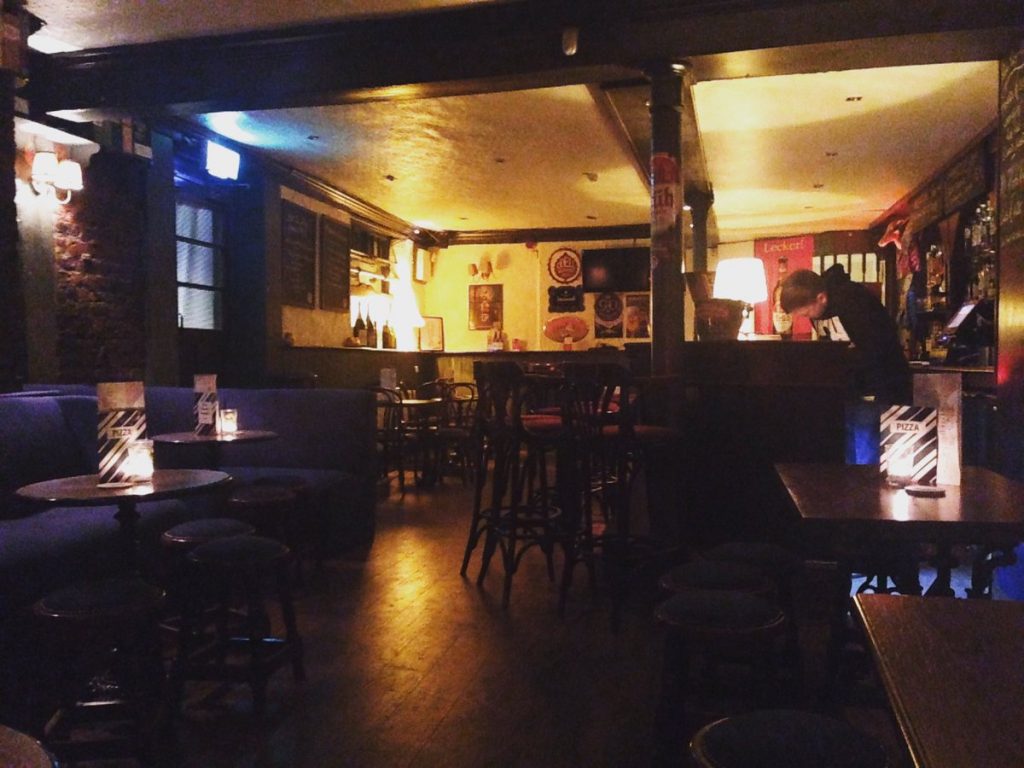 We were in for a midweek visit before Christmas and very much enjoyed the pub. It's well worth checking out.