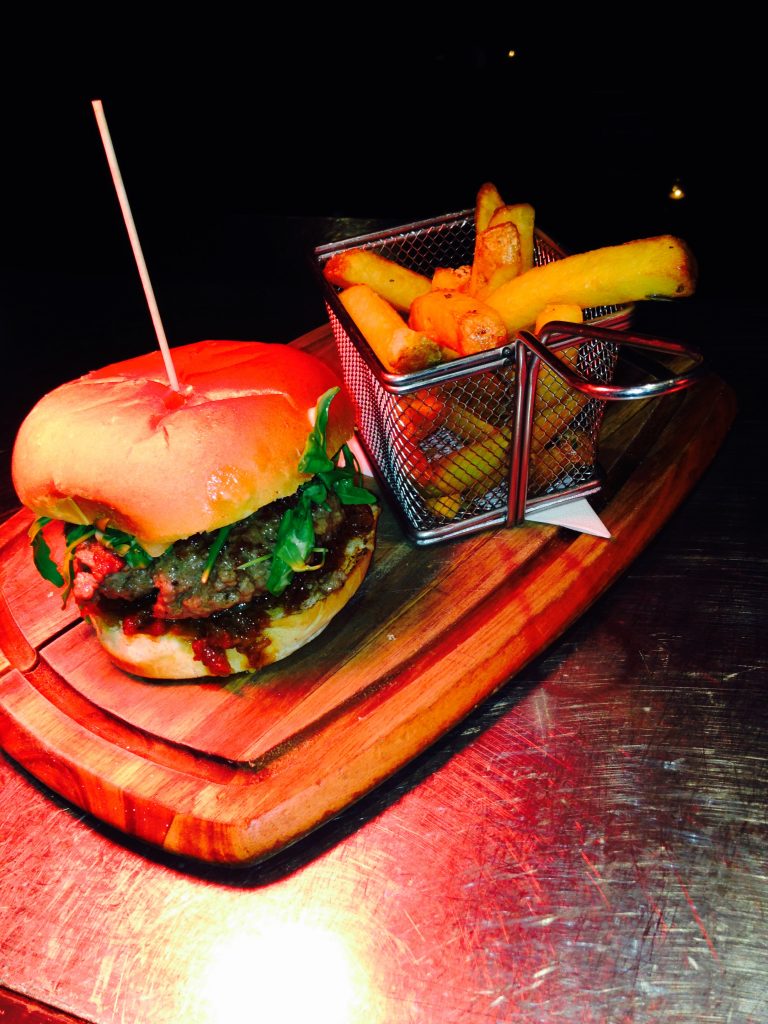 There's a new nightly special in the historic Kennedy's of Westland Row.
They're doing a new gourmet burger called 'The Station Burger' that's an evening special. It's 7oz of prime mince brisket and short rib of beef, topped with bacon, jam, rocket leaves, and emmental cheese. It also comes with chunky chips.
The burger is named after their new downstairs area 'Kennedy's Station', which is a very elegant space with booths, a shiny brickwork interior, and items of local historical interest adoring the walls. The area is available to book for private parties of all types. Here's a video showing off Kennedy's Station.