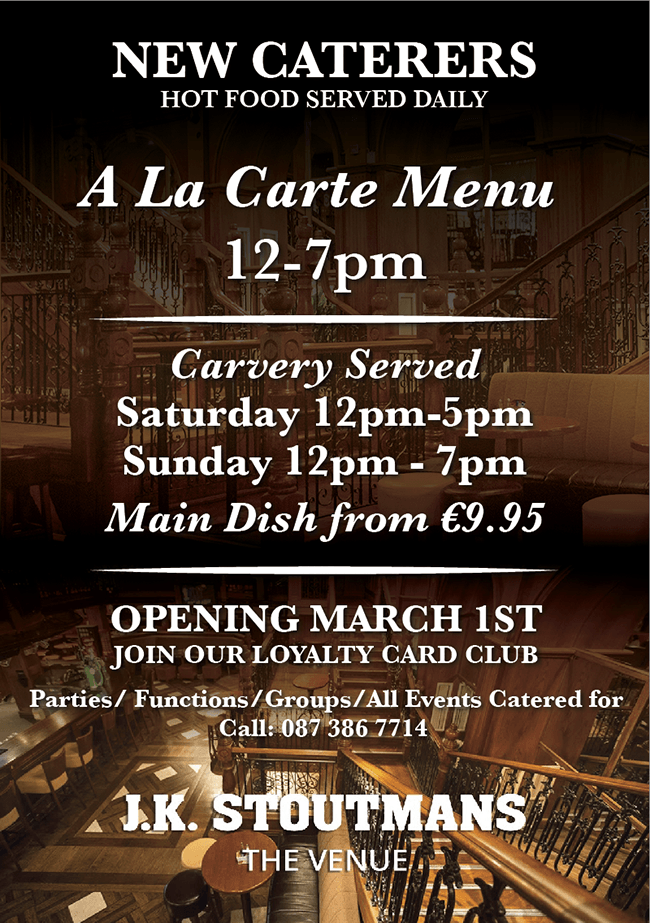 We've talked about JK Stoutman's on James' Street before as a good place to go for a pint before or after a trip to the Guinness storehouse, or a good place to book out for a big party. Now they're launching a new food menu.
Very soon this pub will be within an extremely short walk from 2 of the biggest brewing and distilling visitor attractions in the city. Obviously The Guinness Storehouse is one of them. The second is the Pearse Lyon's distillery, which is due to open in June of this year. The distillery has been constructed in a nearby renovated church. From the outside at the moment you can see the impressive and distinctive glass steeple. When it opens, it should draw tourists further down James' Street.
They have recently launched a new food menu to cater for the tastes of passing tourists and locals alike.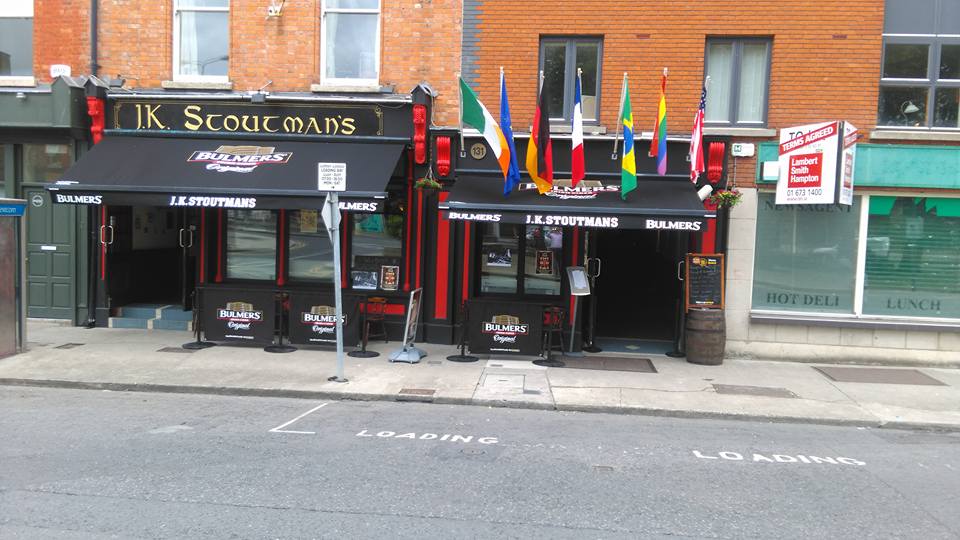 They have a number of starter or snack options such as bruschetta, chilli nachos, BBQ chicken wings, and toasties. For mains there are some Irish favourites such as beer and Guinness pie, bacon and cabbage, and Irish stew. The rest of the menu is rounded out with other pub favourites such as lasagna, chicken curry, roast of the day, and the catch of the day. The mains start at €9.95.
If you're looking for something a bit lighter, they have wraps, sandwiches, and toasted sandwiches.
The a la carte is served 12-7pm daily. At the weekends they have that sought over combo of the carvery and live sports. The carvery is served from 12-5 on Saturday and 12-7 on Sunday.
For those that will be returning customers, they've also started a loyalty card programme where you get a free meal after 10 main courses bought.
You can view the full menu via this link.