There's a number of pubs opening early for the first game of the Lions tour against the New Zealand Provincial Barbarians. There will be more opening for the full tests, and we will cover them in more detail in a future article.
The Boars Head

The Boars Head on Capel Street has 3 things going for it tomorrow. They're sports mad, they have an early license and can serve alcohol, and they serve breakfast. All three of these reasons make it a very attractive option for those who want to go in and watch the Lions kick off their tour. They've got 2 TV's downstairs and a large pull down projector that will be on for the game.
Buskers on the Ball
Buskers on the Ball on Fleet Street is a really cool new sports bar. They'll be showing all of the Lions games on their massive video wall behind the bar, as well as the screens dotted around the place. They'll have breakfast available, and anyone in before 8am gets a free breakfast roll. They're open from 7.30am. They'll also be repeating the action from 5pm.
Kielys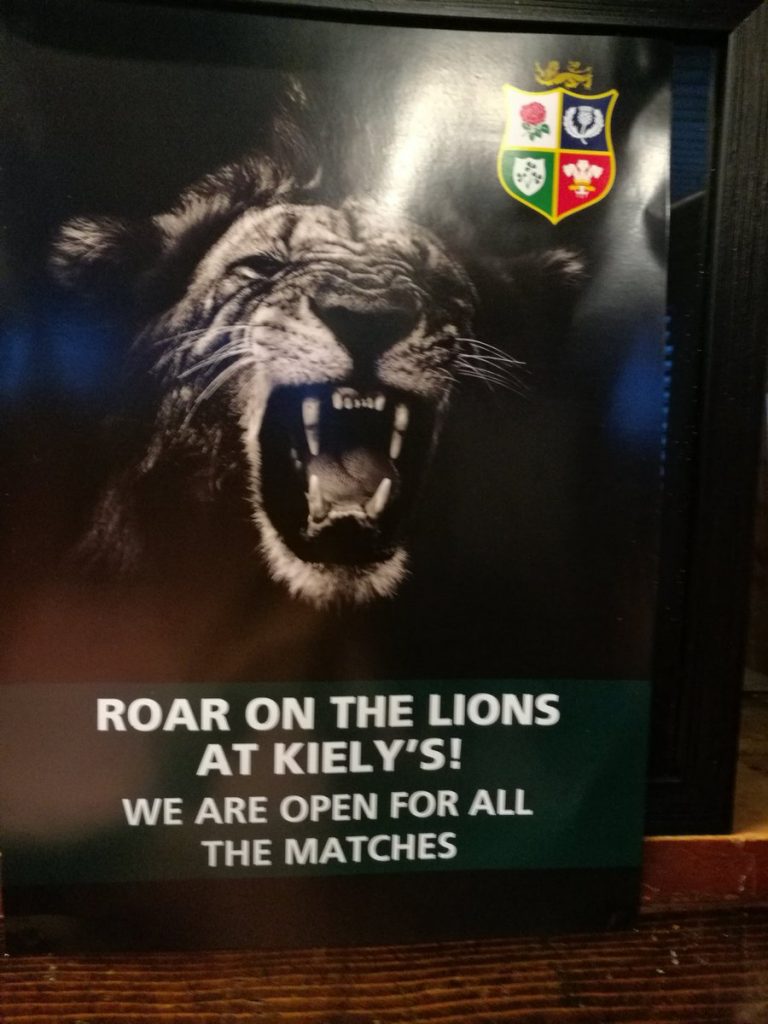 Kielys in Donnybrook is a big rugby pub, and they'll be open for all the matches.
The Bridge
The Bridge in Ballsbridge is part owned by some on the Lions tour. They'll be opening for breakfast from 8am.
Searsons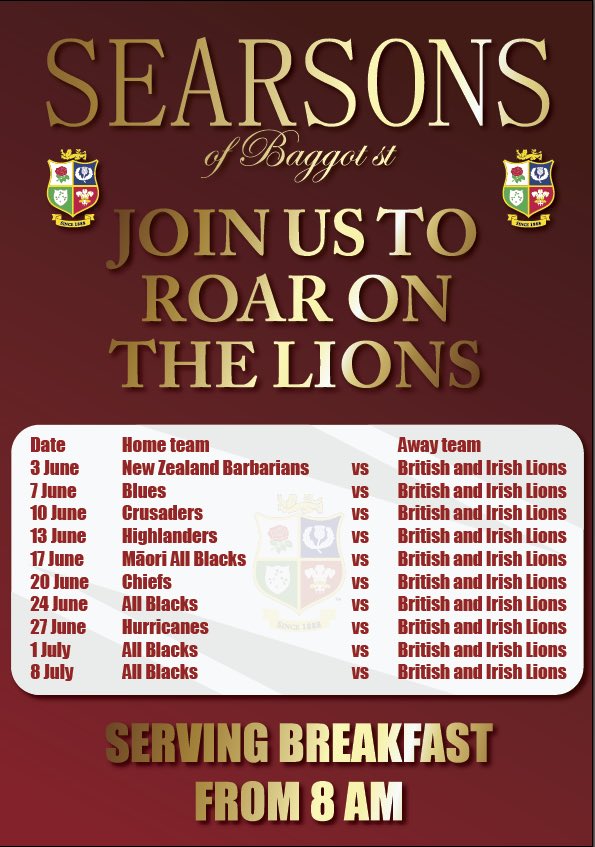 Searsons on Baggot Street are serving up breakfast along with every one of the Lions games.
Slatterys, Capel Street
Slatterys on Capel Street are an early house and will be open for the duration of the game, serving drinks and breakfast.