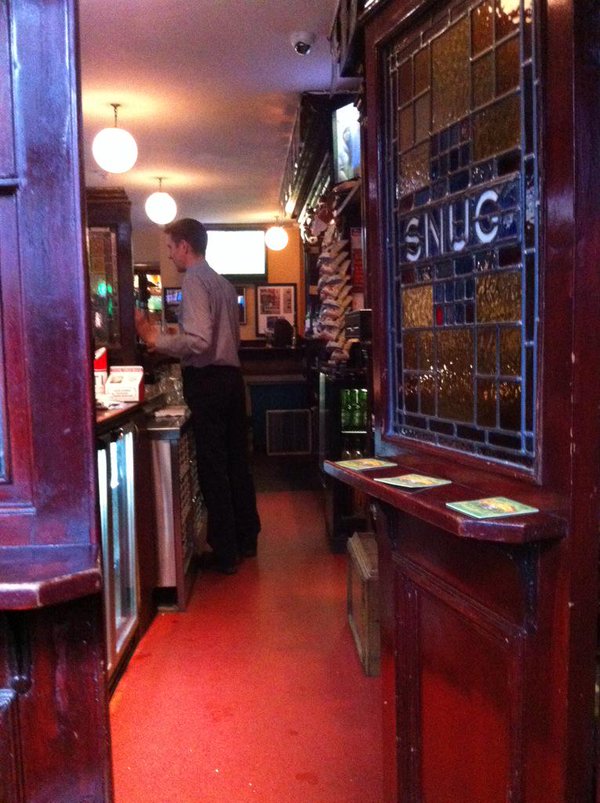 We're big fans of Walshe's pub in Stoneybatter, and the pubs of that area and Smithfield generally.
It's always such a treat when you walk into a pub in a group of 4 or so, only to find that the snug is free. It's so nice to get a spot with a bit of privacy, but still being able to hear the hum of the pub. The slightly preferential treatment and ease of service are big pluses too.
Walshe's in Stoneybatter have a lovely little snug where you could fit 4 or 5 people comfortably. It's completely cut off from the rest of the pub. There's shelves where you can put your drink all around it. If you're sitting closest to the door, you can even see the TV at the end of the bar.
The staff in Walshe's are well known for their excellent service and friendly demeanour. We've never occupied the snug on Cheesey Tuesday when the free cheese board is making it's way around the pub, so we can't confirm whether it finds its way to the snug. No bother though. You might overload on luxury if you had a cheese board and a the snug at the same time.