Sometimes you try out a pub for the first time and you just know it's going to work. There's something at play that you can't put your finger on. It's the lighting, the music, the layout of the pub, and some other unknown factors that just seem to make an atmosphere. And that certainly is the case in the new pub in Grangegorman, The Barbers.
We've been into the pub twice since it opened, once on a Thursday, and once on a Saturday. Both nights were really hopping and atmospheric. On Thursday they had an open mic night that had a few contributors and will surely only grow. The music playing at an ambient level was a mix of The Beatles, Fleetwood Mac, MoTown, and generally a collection that few people could take exception to. All foot tappers.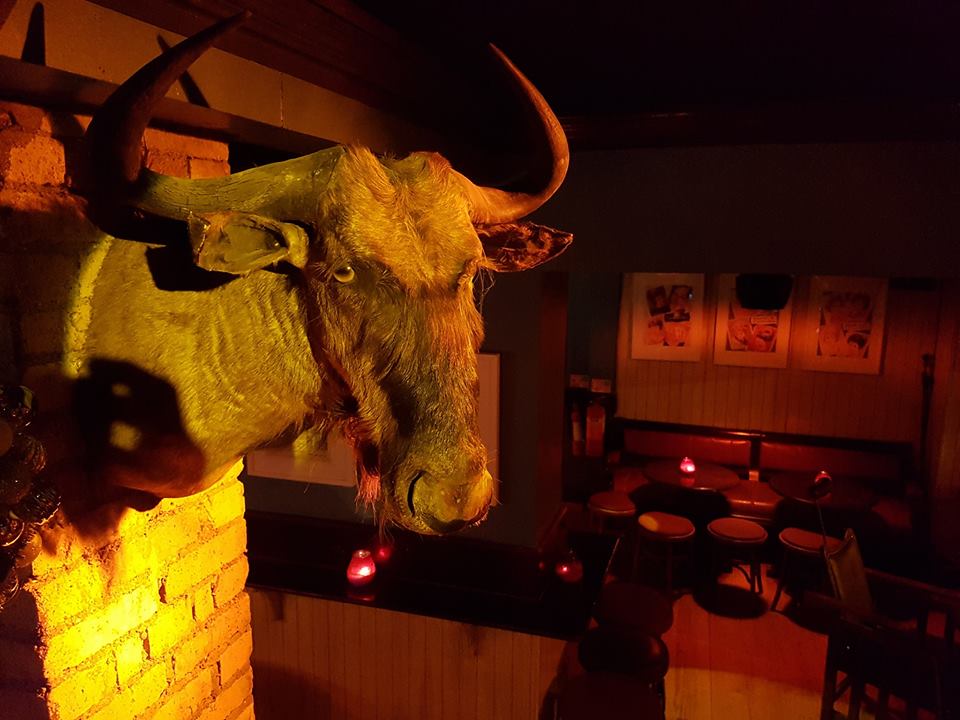 The Saturday night from 7 or 8 pm had a very healthy crowd in, but we were still able to get a seat. Later on, a 40th birthday took over half of the pub, which was reserved for the occasion.
We have to confess that before going in, we were worried that the pub might be a bit gimmicky, having as it does a barbershop theme. That was certainly not the case. The pub feels as though it's been open much longer than it has, mostly because it seems as though everything has been thought of, and the usual teething problems of a new pub don't appear to be showing, if they exist at all. That's surely a product of intense planning beforehand and the fact that the pub is a passion project for Chris, the manager and owner.
Through Chris, the pub has a huge leg up that other newcomers to the trade wouldn't normally have. Several of the people we met in the pub were there because they knew Chris from Whelan's or The Gravediggers. He seems to have built up a huge amount of good will around the city, and that has transferred through to the pub, making it feel like a very welcoming environment indeed.
The pub is also a family affair. From March 2nd it will be a functioning barbers as well as a bar, with Chris' daughter doing the barbering. As you walk in on the left there's a sectioned off room for the hair cuts, and it's also put to use as the stage for all the live music events that they have.
A lot of people seem to think that Grangegorman is miles away, but it's actually just a street over from Stoneybatter and maybe a 4 minute walk from the Cobblestone in Smithfield. It's no hassle to get to at all once you know where it is.
The drinks specials here for spirits drinkers are exceptional. It's €5 for a gin and tonic, vodka and coke, bacardi and coke, oak and coke, and several others. You cant beat that.
Given that the street the Barbers is located on isn't all that well trodden, the pub is doing extremely well in it's first few months, and with good reason. As you might tell, we're very much taken with this new spot, and we wholeheartedly implore you to give it a shot.