O'Sullivan's on Westmoreland Street have what has become known in our circle of friends as 'The Secret Beer Garden'. If you enter O'Sullivan's, go to the back, and go up 2 or 3 flights of stairs you'll enter a patio area with plenty of floor space, and, depending on the time of the day, a good bit of sun.
There's usually two large circular tables with several wicker chairs and a parasol to keep the bite of the sun off you if you so wish. You'll have to get your drinks downstairs, so it can be a bit of a trial to get them up, especially if you're doing rounds with a group.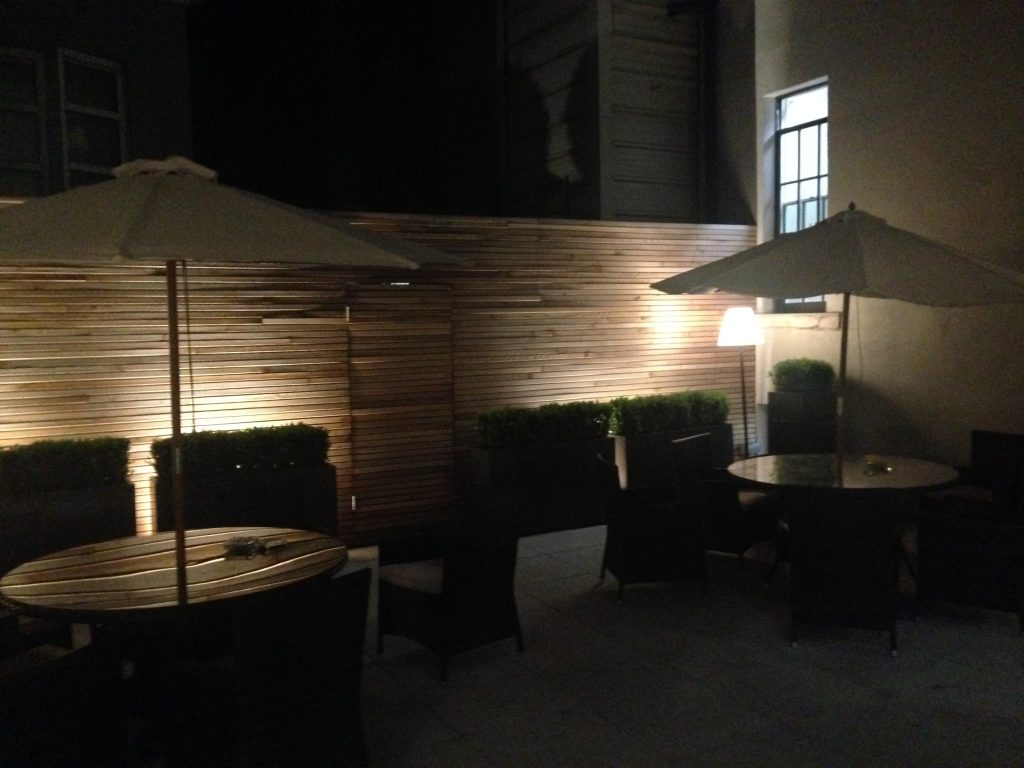 The beer garden has been largely empty most of the times that we've gone there, so it's usually a good bet on a hot day. The garden is surrounded by buildings, so it's guarded from the noise of the outside world.
There's one sign at the bar advertising the garden, but you wouldn't necessarily notice it immediately.
The garden is surrounded by hotel rooms, so you do have keep it quiet as the evening goes on, and, to our recollection, there's a sign that says you have to come downstairs at a certain point.
So, now the cat is out of the bag. But, it's a secret worth sharing when beer garden space is at a premium during the summer.