We had the pleasure of attending the launch night of 'Urban Brewing', a new bar in and under the CHQ building in the IFSC earlier this week. We though we'd share a few photos and thoughts with you.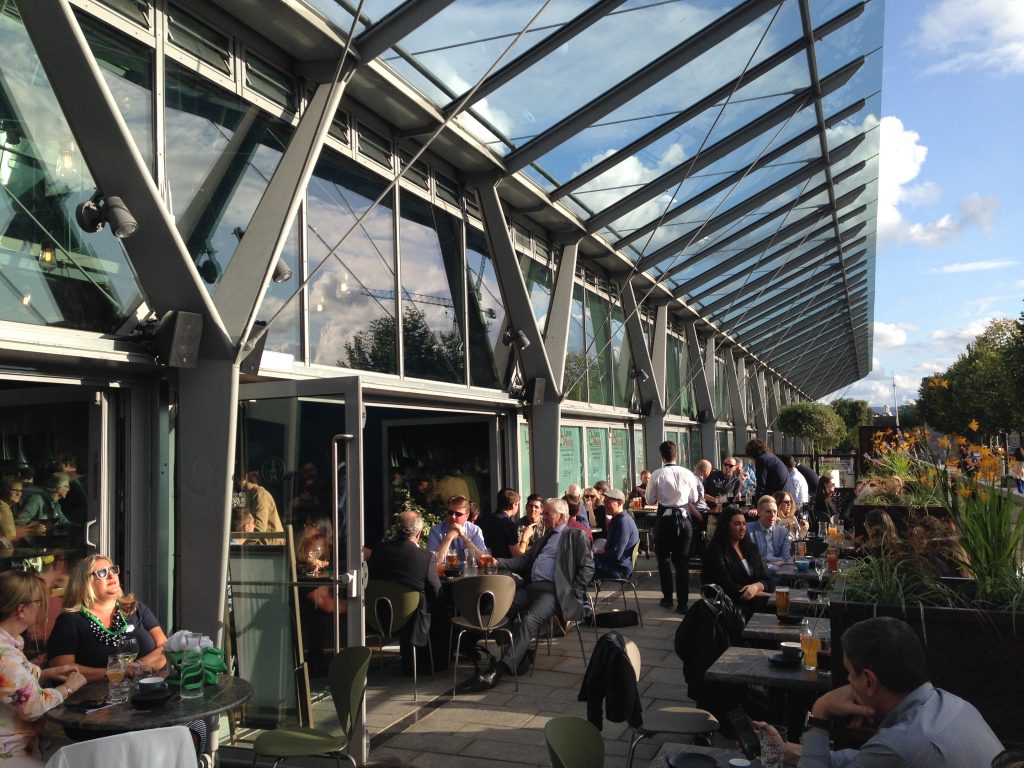 Upstairs the bar opens out onto a terrace area, getting plenty of sunlight and that area is impressive and pleasant in its own right. But, it's when you go downstairs that you really see just how superb this new venue really is. Underneath the CHQ building are a series of caverns, and they really seem to have made the most of this already beautiful space.
There are 2 small caverns when you enter the downstairs area that would make a really cool space for small groups of around 15 people or so.
Further on there is a horse shoe bar serving some excellent beers on rotation. A lot of their stock is the O'Hara's range, but they're not limited to that. Opposite the bar area is a functioning brewery, making this one of only two pubs that also function as a brewery in the city centre. JW Sweetman being the other.
On the launch night they brought around samples from their tapas menu, including smoked trout and swordfish. i can honestly say I've never seen Swordfish served at such an event before!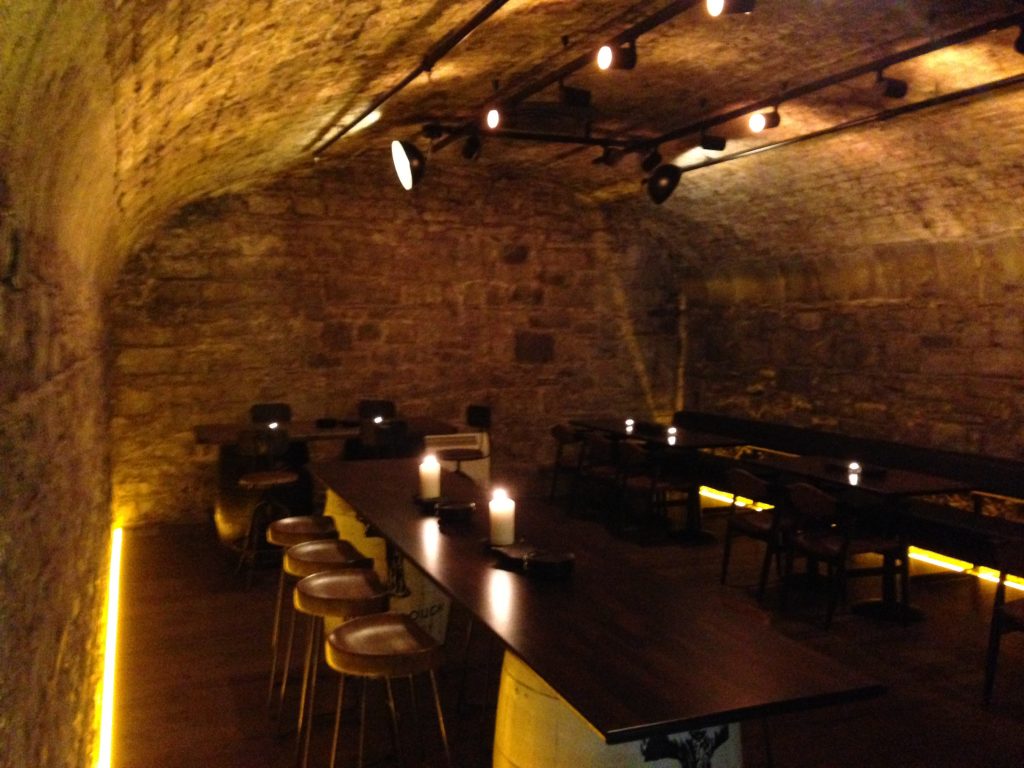 The further you walk down the hallway the more impressive it becomes. Each cavern has either seating, more brewery elements, barrels with seats that look ideal for tasting sessions, and open areas for groups.
It's a hugely impressive bar that isn't replicated elsewhere in the city. It's well worth paying a visit to and should also be kept in mind for any corporate events or very fancy birthday parties in future.