We're big fans of how 57 The Headline on Clanbrassil Street have made use of this slightly raised space in the main bar.
The pub is known as one of the best pubs in the city for gin and they have a dedicated gin bar upstairs offering the best of Irish gin and tonics. Downstairs they've also created this small gin parlour for groups of 6 or so. They also have a special gin club that you can become a member of and get special prices on a gin and tonic of the month.
If you and a small group of friends fancy treating yourselves to a few gins and maybe a bit of food, then you might be able to nab the Glendalough gin parlour. It's a semi-private area that cuts you off a bit from the rest of the bar and feels like a perfect spot to sample a few refreshing drinks. It could be a good shout for a low key celebration with some close mates.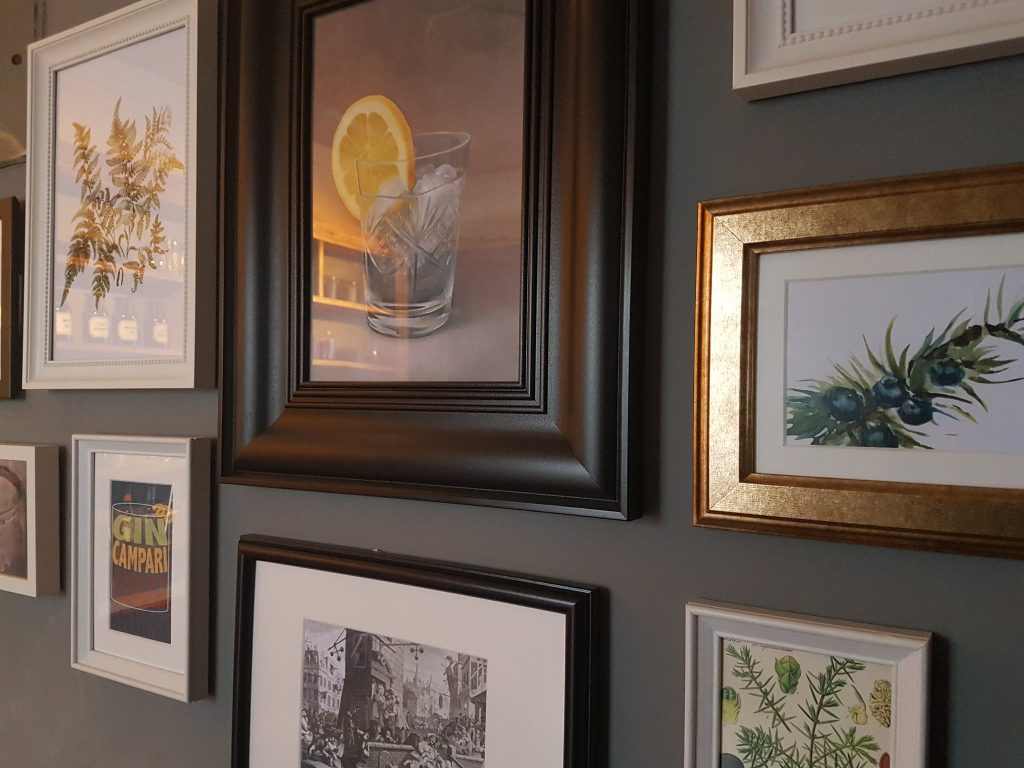 They've done a great job designing the space with shelves stacked with jars of traditional gin and tonic garnishes, as well as some Glendalough branding. The pub is well known for its affinity for local produce and its good to see them partnering with a growing Irish spirit brand.