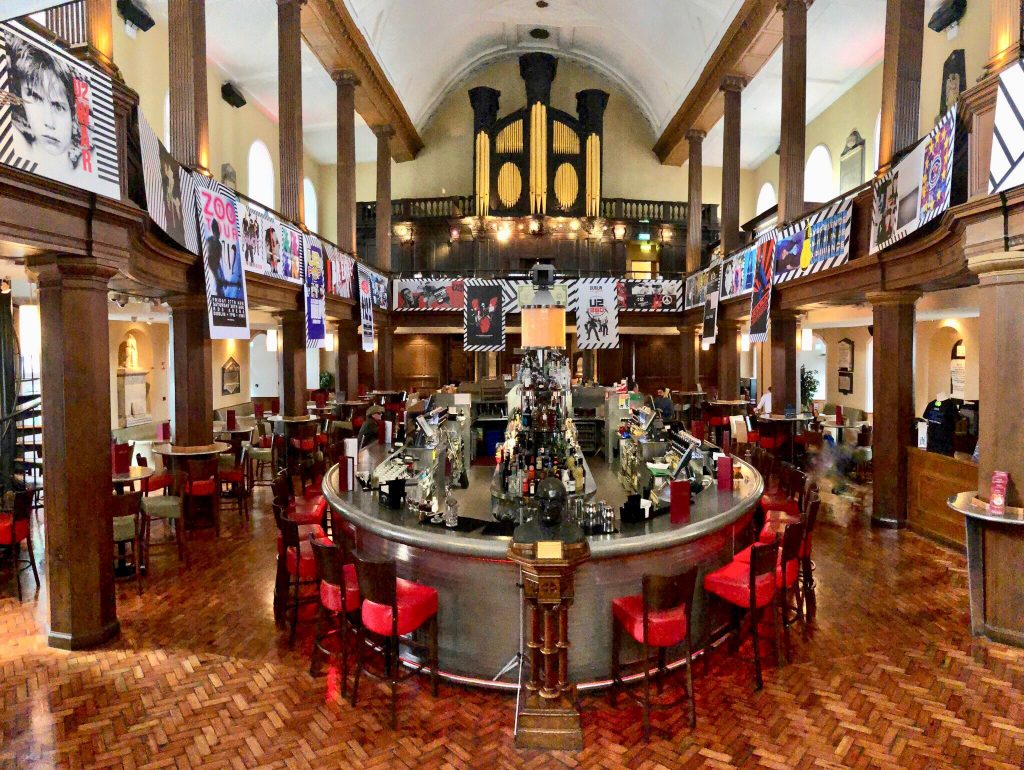 Every time U2 play Dublin (and in recent years that's been quite regularly), The Church on Jervis Street throw a big party. So much so that they've become the premier pre and post gig venue for U2 super fans.
In the last few years they've had some of the best U2 tribute acts in the city in to provide entertainment for fans on their way to or back from Croke Park. This year they've added an extra dimension to the celebrations through an exhibition of U2 related design.
Dublin. It's where U2 are from. The city has shaped this band inside and out. It gets referred to again and again in their music and travels and it's where they play at their best, their toughest, their most fierce.

This exhibition is based around the band's Dublin posters from their last number of tours designs by AMP Visual's designers.

AMP Visual are U2's graphic designers and have proudly worked with the band throughout their career and the exhibition sees just some of the creative work undertaken with the band.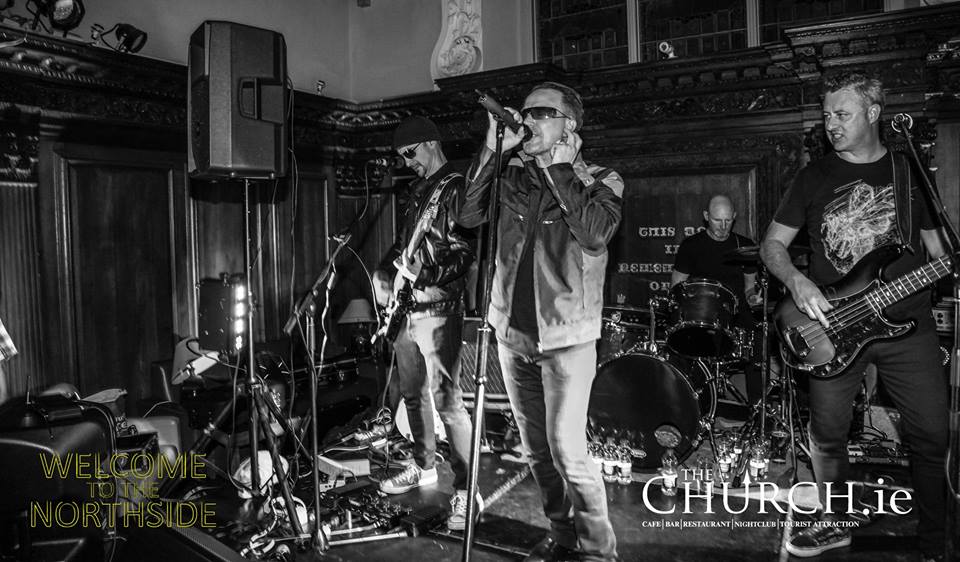 Wednesday: The Big Screen U2 quiz in The Cellar Bar from 8pm.
Thursday: Hangover Quay with DJs and themed cocktails.
Friday and Saturday: Post gig performances from Zooropa. Facebook event.
Once again The Church are saying #WelcomeToTheNorthside and welcoming fans from around the world to keep the party going and also to learn a little something about the band.