The Hairy Lemon
The Hairy Lemon is a stone's throw away from the main shopping hub of Grafton Street. Drop in for a bite to eat and a drink in one of the many cosy areas. The snug area to the front of the pub is a favourite of ours to sit in with a nice Irish coffee and watch the world go by with the bags at your side.
The Long Hall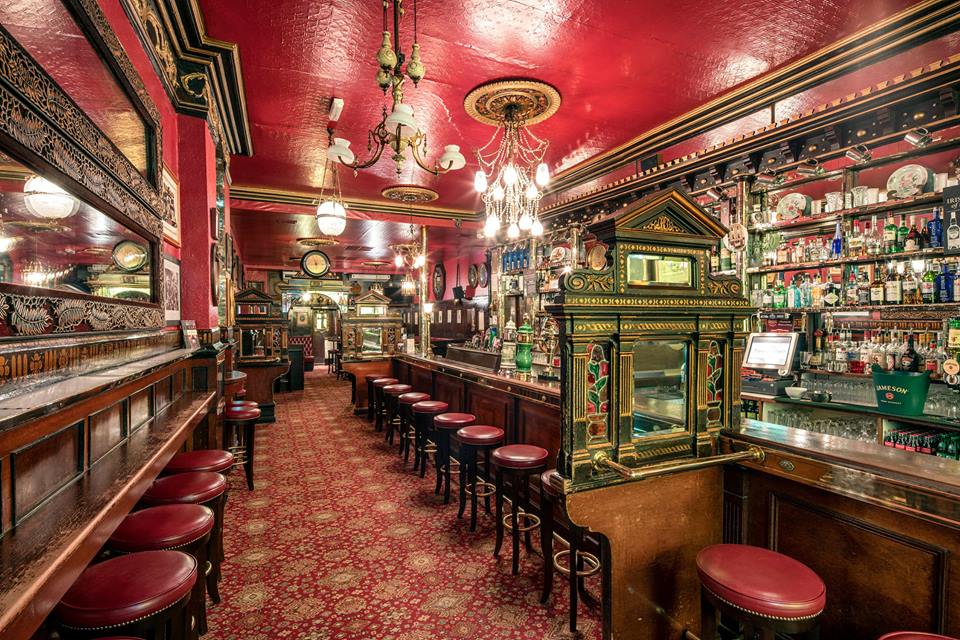 For us, the inside of The Long Hall typifies that Christmassy feeling. During the rest of the winter the pub's red carpet and warm aesthetic is good enough, but add some subtle Christmas decoration into the mix and it makes for a very festive feel.
Go on down to the back of the pub and take a seat on the red leather. Maybe a hot whiskey, or just a fabulous pint of stout. A luxurious feeling after having your shopping all done.
Lemon and Duke
Just off Grafton Street on the Royal Hibernian Way is Lemon and Duke, a very elegant pub serving excellent food and premium drinks. It's the type of place that it feels perfectly acceptable to have a daytime drink. It's a relaxing atmosphere in which to have a celebratory cocktail or a special gin and tonic.
The Church
Over on the north side of the city the biggest shopping area would be Jervis/Mary Street. And what's at the end of Mary Street? Only an incredible converted church with loads of room, the most varied choice of seating areas in the city (beside a stained glass window, overlooking from the gallery, or in a cool alcove surrounded by history). This is another spot where imbibing during the day feels perfectly normal and at this time of year, well deserved.
The Boars Head
There's always a nice atmosphere when you enter The Boars Head on Capel Street. Just so long as there's not a big match on or a team touring their latest trophy! During the day it's a tranquil spot to sit down, put the bags up, and get yourself a nice pint or a glass of wine. If you've had enough of the Jervis centre and need to recharge, then stop into The Boars Head. They do food as well if you fancy a bite.