So, you're looking for a party room for a group of around 20-60 people? You want somewhere that people will feel comfortable and will fill the space well without it feeling empty.
Here's a number of good options for you. Please note that some of the rooms will have a fire fee attached to them or will need certain numbers to hold the room as private.
If you have any questions or need help finding a venue, just email us at publinie@gmail.com
Doyle's Penthouse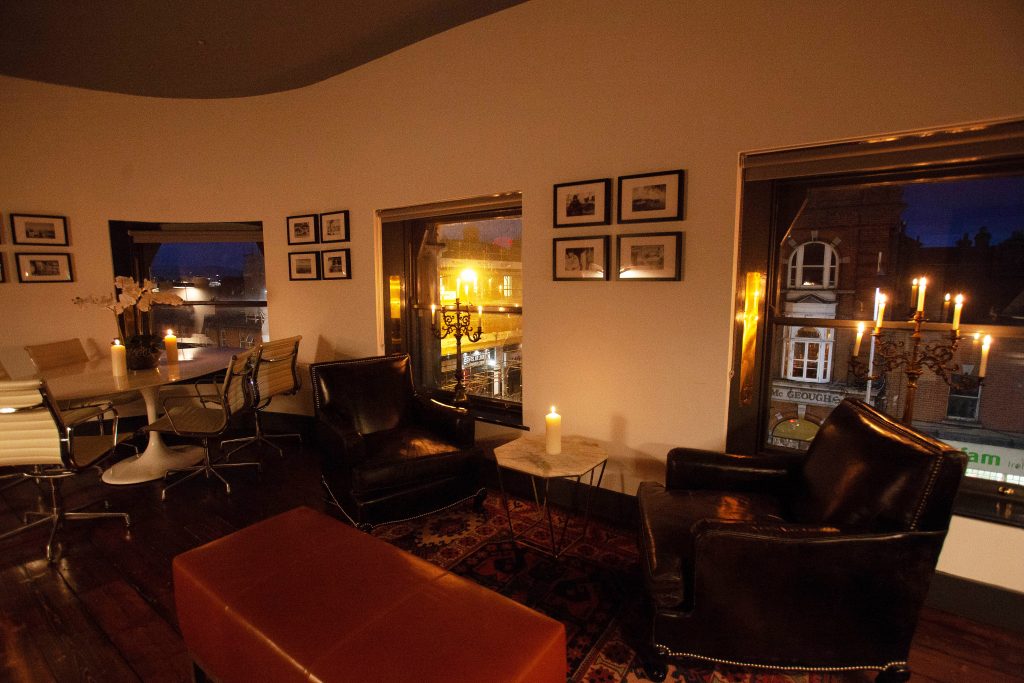 The Penthouse in Doyles in Phibsboro is recently renovated and looks smashing. There's some seating, ample standing room, a private bar, toilets on your floor, and the option for food. You can't ask for much more. Link.
The Boars Head
Upstairs in the Boars Head is a great spot if you want a traditional pub. They've got a drop down projector screen for watching sports, they give you the opportunity to play your own music, there's a private bar, toilets, and you can also get food. The bar is designed and patterned in a wonderful Viking Dublin aesthetic. The pub is on Capel Street making it perfectly central. (01) 872 3107 .
The Bridge 1859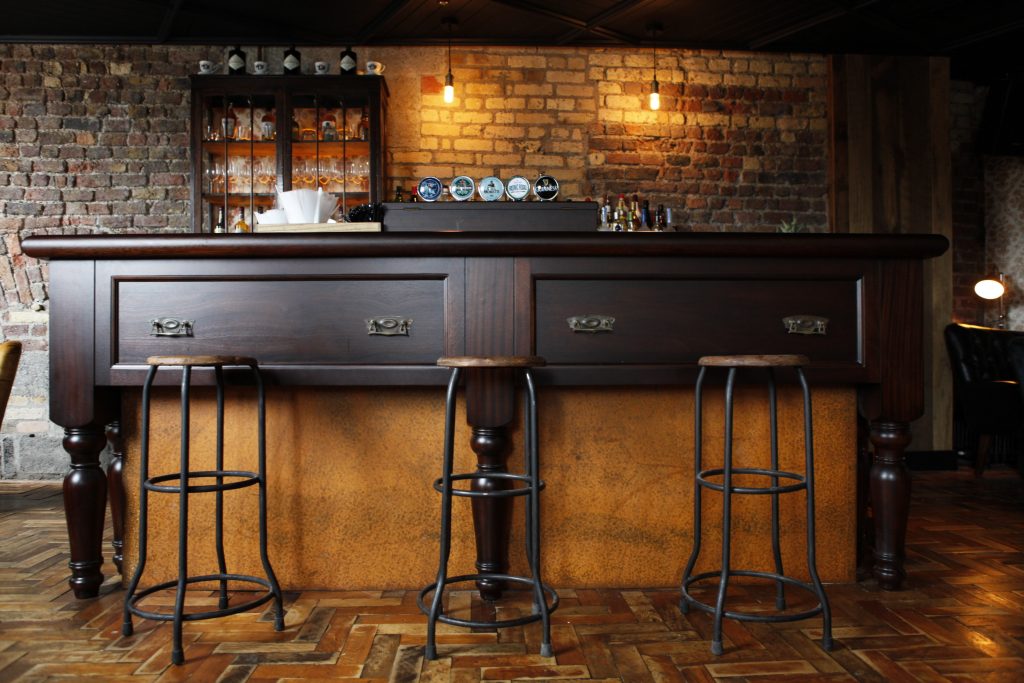 In Ballsbridge, The Bridge 1859 has 2 rooms for hire upstairs that are perfect for medium sized gatherings for 30th's, 40th's and similar parties. They can cater for up to 60 people in mixed seating and standing. You can play your own music here as well as order some food. We've featured the River Room in these photos but they're both gorgeous spaces.
Kennedys Station
Downstairs in Kennedys in Westland Row is Kennedys Station. This modern looking room is available to rent if you have the numbers. It's slightly larger than some of the other rooms on this list and it's every bit as good. The pub is so central that it makes it really easy to get to and from for your guests. They can arrange finger food or casual dining for your group. We're big fans of this space.
The Barge- The Loft
Up the stairs and up again in this large pub is The Loft, a really cool private area cut off from the rest of the pub by a staircase. There's a decent amount of seating up here and you can get party platters along with cocktails and craft beer. It's located beside the canal to the south at Charlemont Street. Link.
The Landmark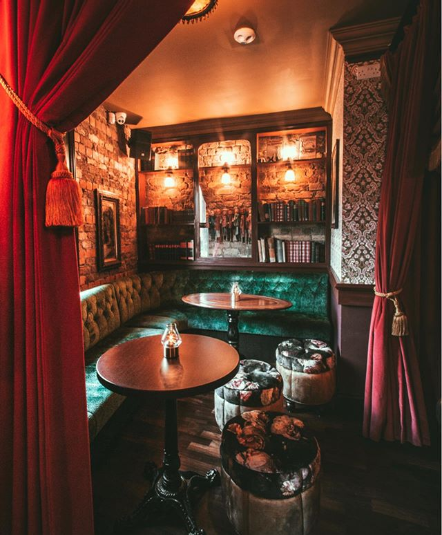 The Landmark on the corner of Wexford and Kevin St is a beautiful new addition to the area since its renovation. Upstairs above the main bar are 2 more rooms that are available for party bookings, both with private bars. Link.
McDaids
You might not know it but McDaids on Harry Street has a room upstairs that you can rent. This is another good example of a private room in a traditional pub. This pub was once a Moravian Church and you can see some evidence of this in the upstairs area where a raised area that once might have housed a choir still exists. There's a private bar up here and plenty of seating. Unfortunately we don't have a photo of the room but it's of a similar style to the downstairs.
Downstairs in Toners
Downstairs in Toners has gotten a bit of a facelift and is looking well. This room has seen a lot of work and birthday parties over the years and its ready to go for a few decades more. It's one of Dublin's 16 remaining Victorian era pubs and is brimming with character. Your guests can pop upstairs to the beer garden area as they like and you can order in superb pizzas from Cirillos next door. And it's not just a good spot for pints of stout. They recently won best global whiskey experience so you can have a wee drop to celebrate any occasion here too.