There's no shortage of excellent live music in Dublin pubs, from the traditional end of the spectrum to original artists, and excellent cover bands. There's also a good deal of pubs with Dj's and carefully selected playlists. We thought we'd give you a few suggestions on pubs to visit if your tastes are a little bit out of the norm or maybe not exactly too contemporary. Here's a few spots that might play a banger or 2.
The Big Romance
The Big Romance on Parnell Street is a pub that puts the music front and centre. Vinyl is the preferred format here and you can hear every tune in perfect clarity through their excellent sound system. They have DJ's most nights of the week, hold listening parties for new and classic albums and also have occasional celebration nights for big artists. This week see's a celebration of the music of Roisin Murphy. Website.
Anseo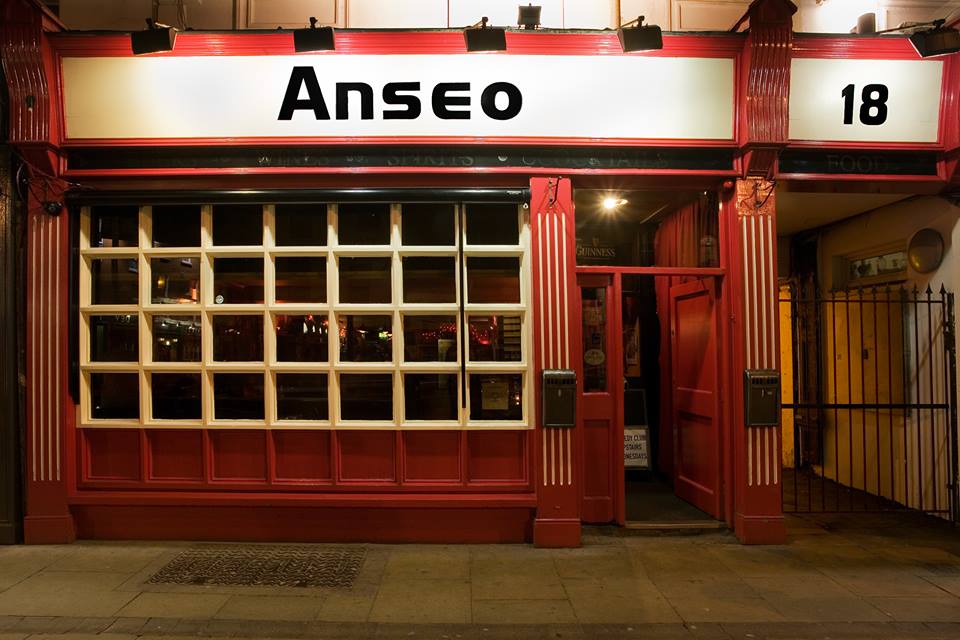 Anseo on Camden Street is a pub that's sure to have tunes playing whenever you're in, usually spun by a DJ carefully selecting the tunes. A casual walk around the pub will give you an idea of the songs you're likely to hear, from mo-town to indie rock. The music here gives ambience but doesn't take over, meaning your chats are audible but they come with a good soundtrack.
Street 66
Street 66 on Parliament Street are big on their music. Like others on this list, they've got DJ's in a lot of the time. They're big Prince fans here and they have frequent celebration nights. You're sure to get in a boogie here at the weekends.
Whelan's
When there's not live gigs on, Whelan's can usually be relied upon to have a DJ playing indie hits through the night to the small hours of the morning.
The Thomas House
The Thomas House proudly proclaim themselves to be 'Dublin's finest alternative music bar since 2011'. It's hard to argue with that statement. When the pub isn't hosting alternative gigs downstairs it's playing alternative tunes upstairs. Good for a craft beer and it's also somewhere to bring your doggy. A pub that inspires devotion in its regulars.
Lucky's
Lucky's on Meath Street has a lot going for it; the pizza, the outdoor area (in Summer at least), the good beer, and the music. There's a DJ booth at the back of the bar that gets a good bit of use and inspires patrons to cut a rug on the dance floor in front of it.
Frank Ryan's
You might not be able to see the toe that you're tapping in this extremely dark place (we say that with admiration). But, you are likely to appreciate the tunes in this superb dive bar. We wouldn't bet on any particular genre being played as it's usually quite diverse, but it's always been good when we've been in for a pint.
Sin é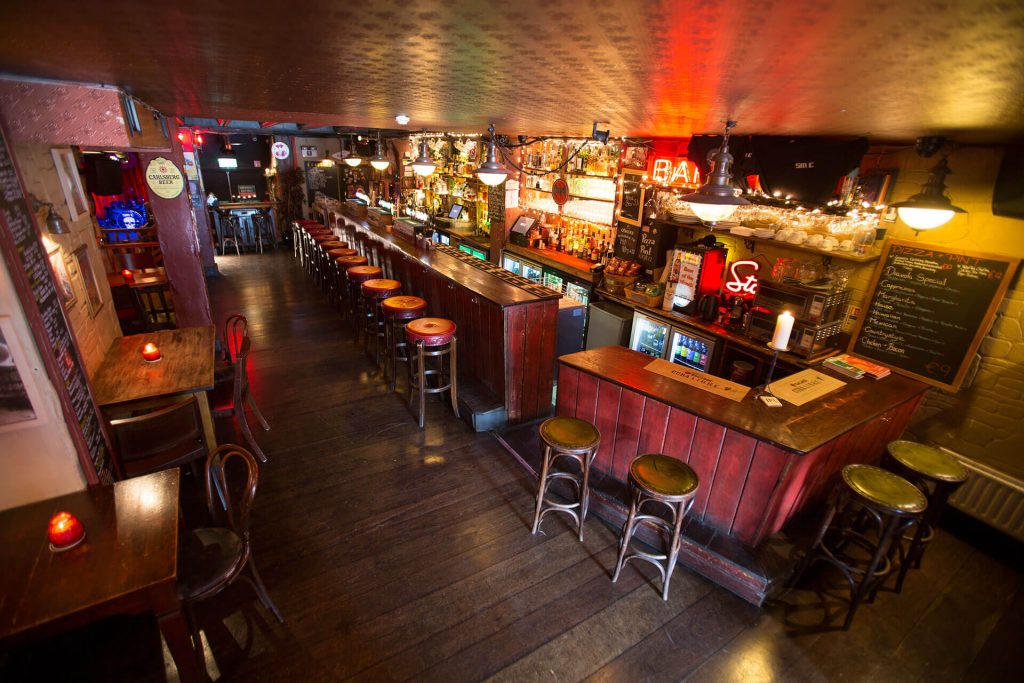 Sin é on the north quays describes itself as playing 'rock'n'roll, punk, metal, alt'. It's open late at the weekends for dancing with a few craft beers.
The Globe
As their classic pub t-shirt featuring Mr. Spock, the Globe is truly 'The Vinyl Frontier'. The Globe has for years been a solid choice when it comes to finding a place to have a bit of a dance, usually to some soul, or a selection of genres.