One of the most popular snack dishes in pubs around Dublin is the humble chicken wing. Coated in buffalo sauce, hot sauce, and served with celery and blue cheese dip, there's not many things more satisfying (and messy) than a bowl of wings.
If there's any pubs whose wings deserve to be on this list, please let us know. Here's a few pubs where you can get a bowl of the best.
Camden Exchange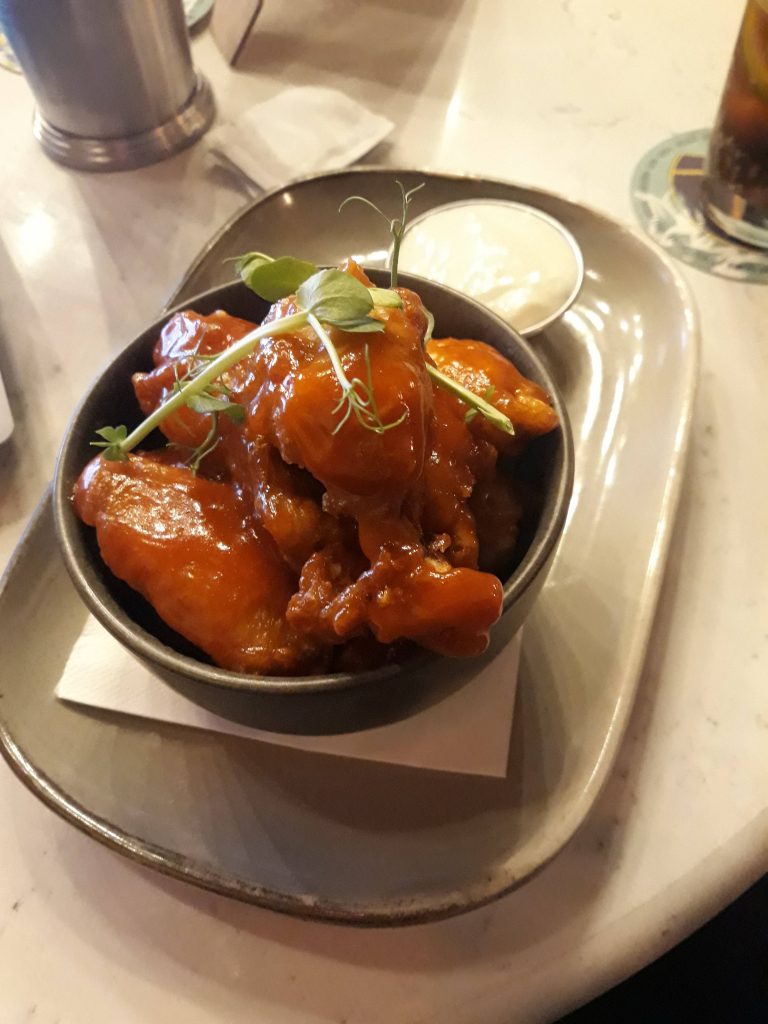 Camden Exchange have some mighty fine wings that come with a smooth blue cheese dip and some very welcome wet wipes.
JW Sweetman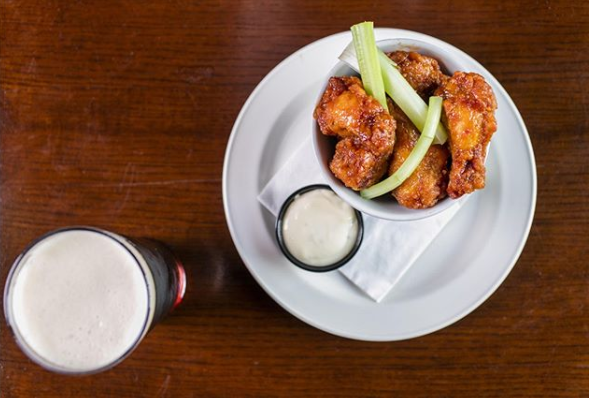 JW Sweetman is the type of pub that has it all, screens, ample seating, 4 floors, party spaces, craft beer. They also have some very good wings. On match days you can pick up a bowl of wings and a pint of their craft beer for
€ 12.
57 The Headline
57 The Headline on Clanbrassil Street have invited in 'Wingheads' to take over their kitchen on Mondays and Tuesdays and offer up different types of wings and dips. They specialise in wings, so it's worth checking out.
Ruin Bar
Ruin Bar on Townsend Street has a wide selection of food, beer, spirits, seating areas, and screens. Comfort food like this goes well with live sports and they show it all. Their crispy wings are served with hot sauce and lime and coriander sour cream.
The Bankers
The Bankers, for such a small pub, have a very extensive (but not too big) menu. They have some nice light bites to keep you going while watching a match, including their wings offering.
Bad Bobs
Bad Bobs make a very reasonable claim to have the hottest wings in Dublin, with different grades that you can climb. But don't be a hero!
River Bar
River Bar on the quays make the bold on claim on twitter that "
We can promise you , our chicken wings is hotter then your X "
Porterhouse Central
The Porterhouse Central are well known in the city for their excellent wings. On Wednesdays they have a 2 for 1 offer.
Bison
The food in Bison is well known as a meat feast. Their wings hold their place on the menu beside all of the slow cooked BBQ classics.

The Black Sheep
All of the Galway Bay pubs are known as places to get superb wings in good quantities. They're another spot that do 2 for 1 on Wings Wednesdays.
The Woolshed
One of Dublin's best sports bars, what better food to enjoy while watching any number of sports on any number of screens.