There's several pubs in Dublin that can offer you a real outdoor BBQ experience for your work party, birthday, or general gathering. There's no better way to enjoy the summer than in a Dublin pub with a bit of grilled food.
The Church
The Church have a brilliant beer garden that gets loads of sun. They can organise garden parties for groups of 10-100, or private BBQ's for groups of 100-300. The can organise a late bar and DJ for your party too. Link.
The Waterloo
The Waterloo on Baggot Street have a terrace in their upstairs area where they host BBQ's. You can also get the upstairs area and a private bar for your event.
O'Shea's Talbot Street
O'Shea's on Talbot Street have recently opened an exceptional beer garden on the north side of the city. You can host a private or corporate BBQ here in part or rented exclusively.
The Den bar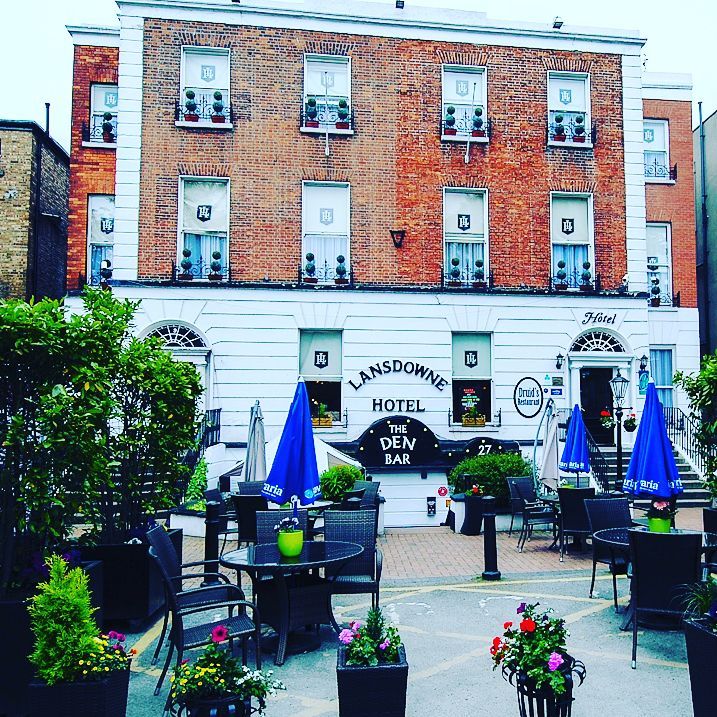 The Den Bar on Baggot Street have a great carnival like atmosphere outside on Aviva match days where the front area gets turned into an open air BBQ. They have the capability to do this for large private groups as well. Inside they've got a smashing bar and they can put plenty of seating outside and they even have a large screen too.
Ned O'Sheas
Ned O'Shea's on Bridgefoot Street have a really cool beer garden area to the side. If you're passing by, it's the one with the massive inflatable pint of stout above the entrance. You can't miss it. Inside they have rows of seats reclaimed from the old Croke Park. Half of the area is out in the sun and half is covered. The covered area has lots of cool Irish bric-a-brac that gives it great character. They can put on a private BBQ for large parties.
Odeon
The beer garden in The Odeon is one of the best and most open in the area. If you're planning a group get together or a larger function or event and want an outdoor venue, then The Odeon might be a good shout. They have a regular BBQ from Thursday to Saturday from 5pm that anyone can get involved in and get some grub, but they can arrange a BBQ for larger groups any day of the week if that's what you're looking for. You'll just have to have a minimum of 30 people in your group to secure a private booking. They have a late bar at the weekends too.
Alfie Byrnes
The area outside Alfie Byrnes on Earlsfort Terrace gets a very decent amount of sun into the evening. They frequently have the BBQ fired up outside for anyone who wants a bit of grub, but they can also organise one for larger groups.
The Pav
The students go home during the summer, leaving the Pav open as a superb location for a midweek or weekend private party and BBQ. Imagine having use of the front steps, picnic tables, private bar and room, as well as food on the BBQ right in the heart of the city centre. It's perfect.