Whether you're looking for a stocking filler or a big present they'll never forget, Dublin pubs provide inspiration that makes Christmas shopping that little bit easier. There's loads of talented artists and designers around the city creating artwork of your favourite pub for you to display on the wall. Of course there's also experiences and keepsakes from inside pubs themselves that might fit the tastes of a loved one in your life.
Book- 'The Best Pubs in Dublin' by Kevin Martin.
Author Kevin Martin has released his second book about Irish pubs, this time compiling an experts guide to the best pubs in Dublin city, suburbs, and county. There's loads of interesting nuggets of information here that were news to us. Available in bookshops and online from Orpen Press.
Pub Vouchers
Experiences are often the best gift to get someone at Christmas. They're something you can enjoy on the day and share again in the New Year. A number of pubs do vouchers.
Maybe have some Irish craft beer and great food in 57 The Headline.
Try a beer straight from the brewery in Rascals HQ in Kilmainham.
Enjoy cocktails with lunch in Lemon and Duke off Grafton Street.
A gift voucher for Oscar's cafe bar is a really good shout as they can be redeemed in Oscars Smithfield (maybe before going to the Lighthouse Cinema), in The Barber's Bar or Doyle's in Phibsboro. That's a good selection.
Maxi's Prints
Maxi is a graphic design artist who has focused on Dublin pubs quite a lot in his prints. Check out his Dublin pub quiz calendar that's relevant all year round. He also has a series of prints showing pubs at night, available for sale on the Jam Art Factory website.
The Palace Bar Green Spot Whiskey
If you're looking for a real treat for the whiskey lover in your life then get a load of this. The Palace Bar on Fleet Street recently collaborated with Mitchell Brother's Whiskey Bonders to release a special Green Spot Palace Bar whiskey that is available only in this pub. It's a very highly regarded whiskey and quite the coup for this beautiful Victorian pub. For a bottle it's € 350. You could buy the bottle to be enjoyed or kept as an investment.
Devitt's Whiskey Locker
Here's a gift that is an experience to be shared with the person that you get it for. At the back of Devitt's on Camden Street the wall is decorated with whiskey lockers. You buy a bottle of whiskey and rent a locker so that the same bottle is kept there for you every time you visit. This would make a nice gift for someone who you want to have a day out with every now and then and make it a special occasion with a bit of ceremony around it.
A Pub T-shirt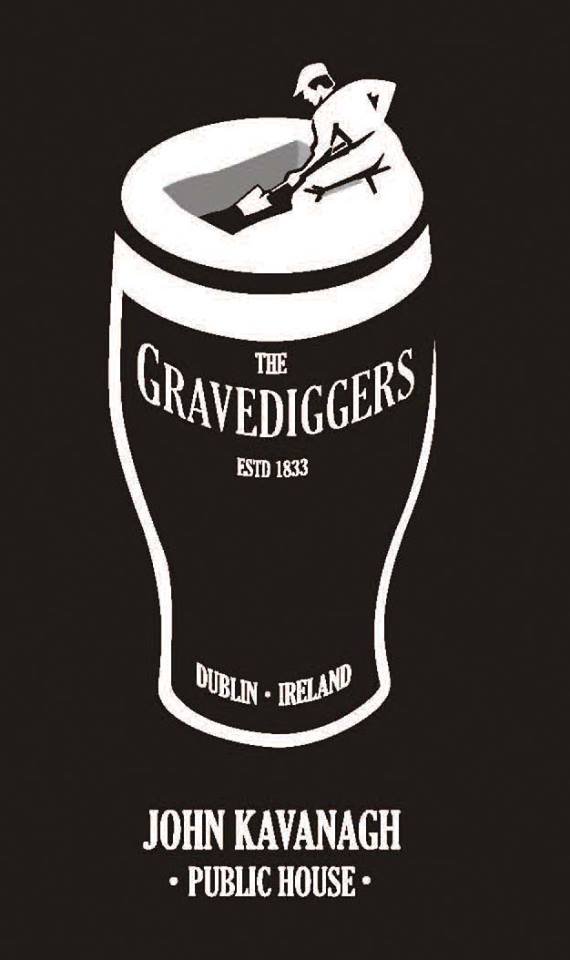 Why not go simple? A t-shirt of the recipients favourite pub would make a thoughtful and practical gift. Maybe one from The Swan on Aungier Street, a pub steeped in history. The Gravediggers have a clever shirt that plays with the name, the location, and its reputation as a good place for a pint of Guinness. Most pubs have a t-shirt or some sort or merchandise these days.
Ireland Posters Pub Prints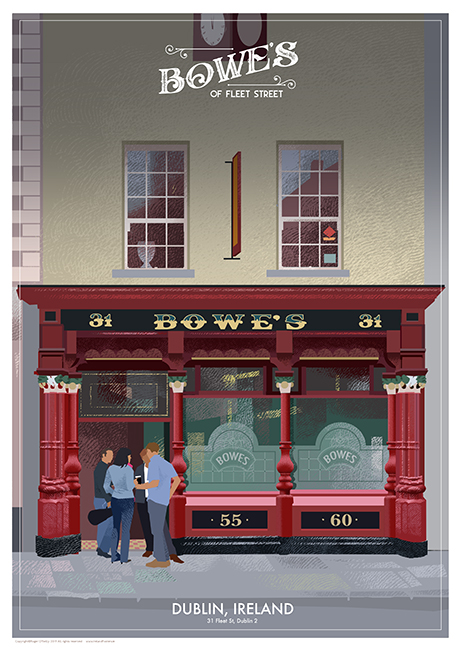 Ireland Posters have some exquisite prints of famous Dublin pubs on their site. There's 27 to choose from and the collection is ever expanding.
A Bag of Whiplash Cans.
If all else fails, go simple. Get them a nice old bag of cans. Whiplash brewery do a superb range of award winning craft beers. Buy a stocking and stuff in as many as you can.