Over the last few years we've tried to pay as much detail as possible to the world around us. Or the pubs around us to be more accurate. Frequently it's the small details of a bygone time that make for the most interesting features of a pub. There's match strikes embedded into the walls, gas heater lamps, cask pumps and also…service bells.
A lot of pubs, and in particular their snugs, had bells installed to allow customers in areas that may have been private or hard for the staff to see to call for service. Here's a few examples of pubs that had this feature. Though none have functioning bells any more.
The Swan
In the corner of the snug area of The Swan there still exists a bell in very good condition. The seat where the bell exists is a few feet from the bar area so why expend energy getting up when you can bring the bar staff to you?!
M Hughes
M Hughes, like others on this list, has bells in areas other than a snug. In fact, one of the bells is in direct line of sight of the bar. This must have indicated that at one time at least orders were taken at the table. Alternatively, this feature would have existed at a time when most people drank Guinness, so a ring of the bell and a hand raised aloft with 3 digits pointing upwards would have indicated 3 pints of stout.
Ryan's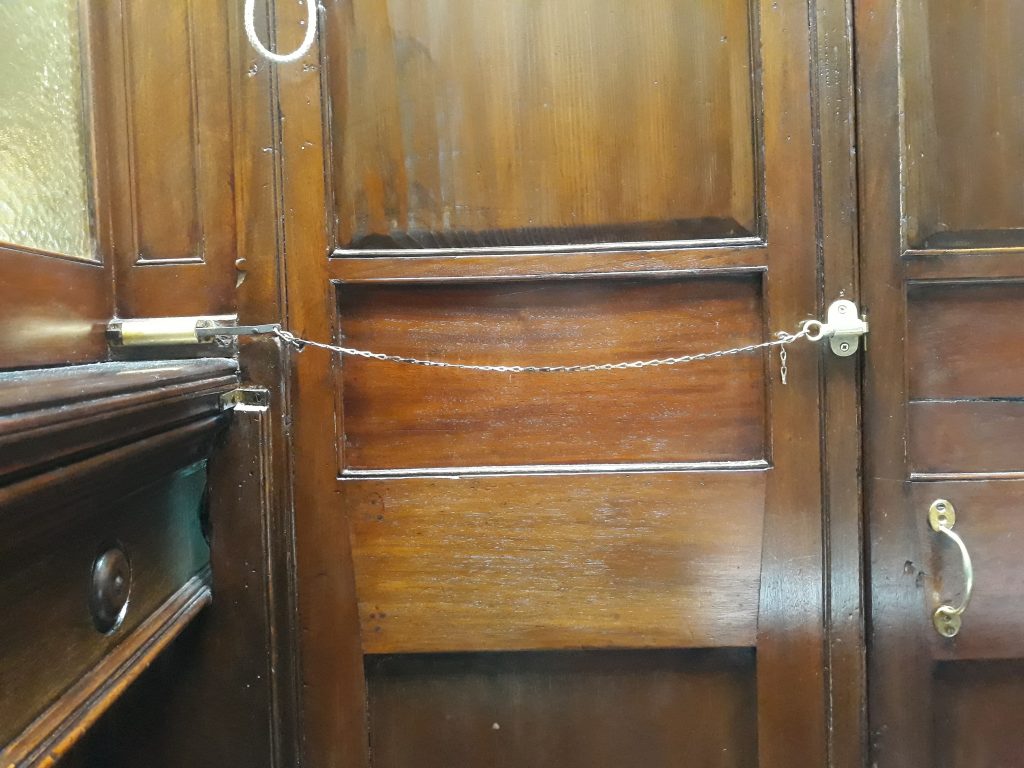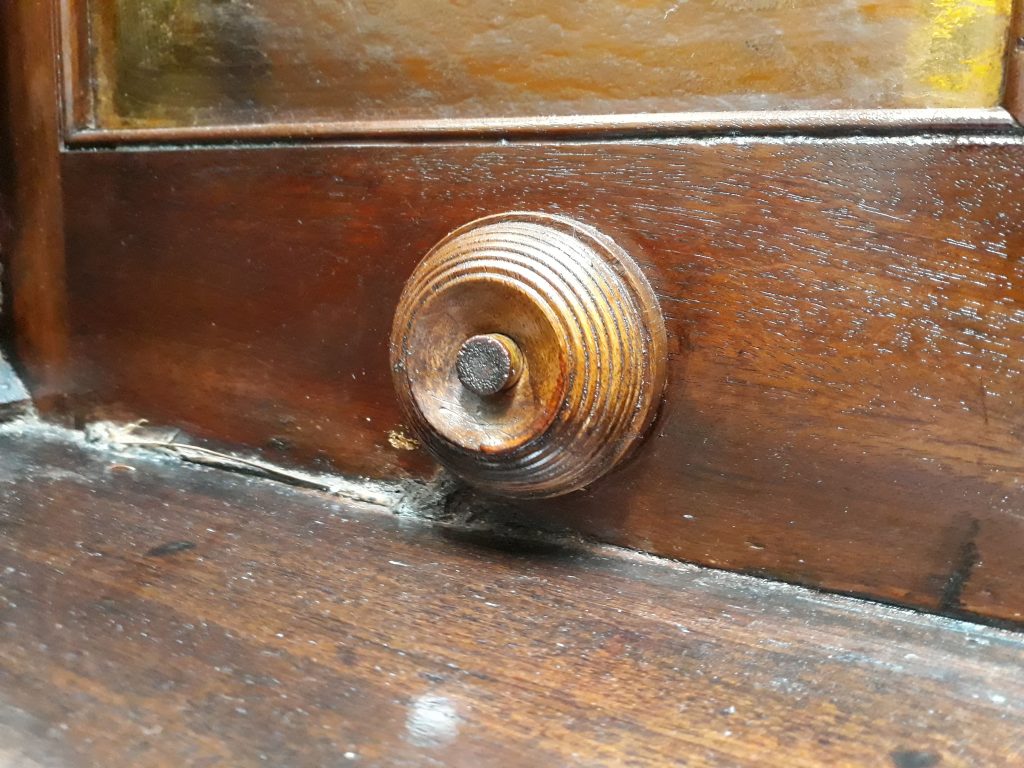 The snugs of Ryan's of Parkgate Street both have a number of features including a lock for the door, a rope that allows the bar staff to open the door, a match strike, and a bell to call the staff over to take an order.
The Lord Edward
Upstairs in The Lord Edward is a bit more plush than the main bar area. This area used to be where you'd have a drink and wait on a table in the upstairs seafood restaurant. Understanding this, the bell feels a bit more at home in a quasi-restaurant setting.
Kehoe's
Kehoe's snug on South Anne Street has a bell placed right beside the match strike. From a time when a smoke and a pint went together naturally.
Frank Ryan's
The bell in Ryan's is at the Queen Street entrance to the pub. It's an especially long bar here so the bar staff would need a bit of help at times when it came to knowing who was looking for service.