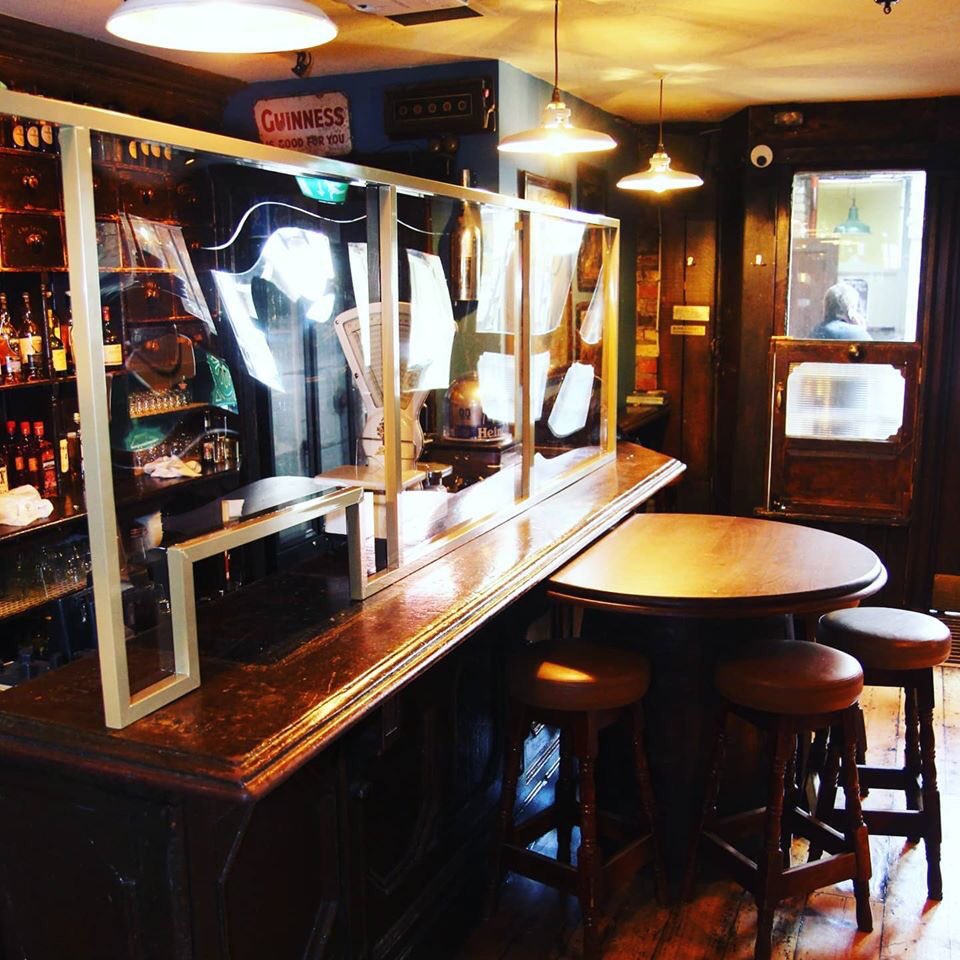 It has been brought to our attention that with the rapid shifting of timelines for the easing of lock down people are somewhat confused as to what guidelines have been laid out for pubs and patrons for the next 3 weeks and beyond. We're going to do our best to address what you have to do when going to a pub for the next while.
Some of these questions we came up with ourselves because we thought they needed addressing and others have been sent to us via social media.
These answers are written by me (John). I'm not a legal professional and I'm not a spokesperson for the pub industry. These are my best interpretations of how the current guidelines should be followed by publican and customer alike. I'm hoping it'll be of some use to people who are confused or wary. If you want to know exactly what is expected of pubs, you can read the Failte Ireland 'Guidelines for re-opening pubs'.
Do I have to book a place in a pub?
At the moment pubs are taking both bookings through email and online booking systems, but they're also accepting walk-ups. A booking means you're more likely to get the slot you want. The best thing to do is to check a pubs social media to see what booking system them have in place. You can also phone too. It is not expected that many places will be booked out during the week especially.
How do I choose where to sit?
Each pub will have a member of staff at the entrance who will take the details of the party lead (someone willing to have their details taken and remember who was in the group) and then show you to your seat. You can show them where you would like to sit also and they will do their best to facilitate that. This is the case whether you've booked or walked up.
Do I have to have food in order to have a drink?
The government guidelines state that in order to be served alcohol you must have a substantial meal to the value of €9. This can be 2 starters consumed together. It's only for the next 3 weeks, (we hope, protocols for 20th July have not been released yet) so just play ball, order food, and don't put pubs or staff in an awkward position.
Are all pubs open now?
Only pubs serving food or a 'substantial meal' to the value of €9 are opening at the moment. You can see a list of pubs that we know to be open now and in the coming days via this link. All other pubs will be allowed to open from the 20th of July.
How long can I stay in a pub?
Groups are being given slots of 105 minutes. This gives the pub 15 minutes between slots to clean the table. If you are 2 metres away from those in your group, or on your own 2 metres away, there is no time limit on your visit.
Can we make separate bookings in different names for the same group in the same pub?
The question relates to the same small group making one booking after another under different names. While this might sound like a loophole around the regulations, it's not in the spirit of the guidelines and would put pubs in an awkward position. In short, be sound and follow what is laid down by the pub.
How do I order?
Ordering is done on a table service basis, so you won't need to leave your seat to get served at all. There is no ordering at the bar. Some pubs have online ordering through a website or app. Check your chosen pub's social media to see if they offer this service.
Can I get as many drinks as I want as long as food has been ordered?
The whole purpose of regulating time spent in a pub to 105 minutes and mandating a decent meal is to make sure people don't drink to excess and forget their obligations to other members of society during a pandemic. A substantial meal will entitle you to a few drinks over the course of those 105 minutes. The onus is on you not to take the piss.
Have pubs changed their layouts?
Pubs have made a good deal of changes to their layouts, giving ample space between tables and in many cases installing screens between tables and seats. There is no longer standing room in pubs and there's no waiting at the bar. Some pubs will look very different, others will look the same depending on this original layout.
How clean are pubs being kept during this time?
Pubs will be cleaning each table after use by a group. They will also be cleaning other surfaces around the pub, including screens, and the toilets. Staff will be constantly cleaning and sanitising their hands during their shifts. Patrons are asked to use hand sanitiser upon entry to the pub.
Do I have to leave when asked?
Yes- be sound. Pubs at busy periods will need your table for another booking, so if you're asked to move on, even when there is no other group evidently waiting for it, make life easy for the pub and leave when asked. Pubs need 15 minutes between bookings to clean the table.
Is there a record of who is in a pub at a given time?
Yes. Each group making a booking or walking in will have one person who gives their details to the pub so that there is a record of who was in the group.
What about going to the toilet?
Physical distancing needs to be maintained in the toilet as well. Different pubs will have different solutions for differently sized bathrooms. Pubs are required to enforce a 'strict queuing system and limitations on numbers of users must be enforced to ensure physical distancing'. Give people a wide berth and if the toilet is full remain outside and form a queue until there is space to use the facilities safely. Pubs will be cleaning toilets on a more regular basis and hand sanistiser will be provided.
What happens in the next phase on July 20th?
On July 20th we enter the next phase of openings. All pubs will be allowed to open regardless of whether they sell food. We do not yet know what the exact regulations will be when phase 4 happens. It's very much dependent on how well phase 3 works,
If standards aren't being met and guidelines not followed, what should the customer do to help protect others?
That's a good and fairly tricky question. The guidelines issued by the government are just that, guidelines. They're not enforceable laws (to our understanding at least), so there's an amount of reliance on the good nature and civic spirit of pubs and publicans to abide as best they can for the safety of customers. It's a testing time for anyone in the trade, and we must all be patient as people come to terms with their obligations to others. If you see problems with cleanliness or distancing, you should make it known to the front of house member of staff who is designated with the task of ensuring that the pub is compliant. It may be the case that staff are still fine-tuning their systems.
Am I allowed to have fun?
You are indeed, now get yourself in for a meal and a drink.
If there's any questions you have about pubs during this time or amendments you feel should be made to this article, feel free to email us at publinie@gmail.com .