Dublin is a city blessed with musical pubs. A lot of places to in for a bit of a trad session only at the weekend when it's busy, but some places have musicians playing traditional and cover fare every day of the week. Here's a few spots that are good for a music session and have one every night of the week.
Devitts
Devitts now has music 7 nights a week to meet the demand for live tunes that their customers have been looking for. Located on Camden Street, the pub is a great spot to watch a match and be musically entertained afterwards.
The Old Storehouse
#Livemusic every day of the week #TheOldStorehouse pic.twitter.com/FjXykz0VBB

— The Old Storehouse (@theoldstorehous) September 1, 2018
The Old Storehouse is one our favourite Temple Bar pubs and the one we bring our pub crawls to at the end of the night for performances from some of Dublin's best performers. There's always an audience here from Dublin and abroad.
The Hairy Lemon
The Hairy Lemon on Stephen's Street has live music 7 nights, ranging from covers from The Pacino's to traditional music sessions. Have some food, a few drinks, and settle in for some night time music.
JW Sweetman
Sweetman's on the south quays do live music 7 nights a week, including jazz on Thursday and a trad session on Sunday's. There's lots on the menu here to enjoy as you sit and listen.
Ned O'Shea's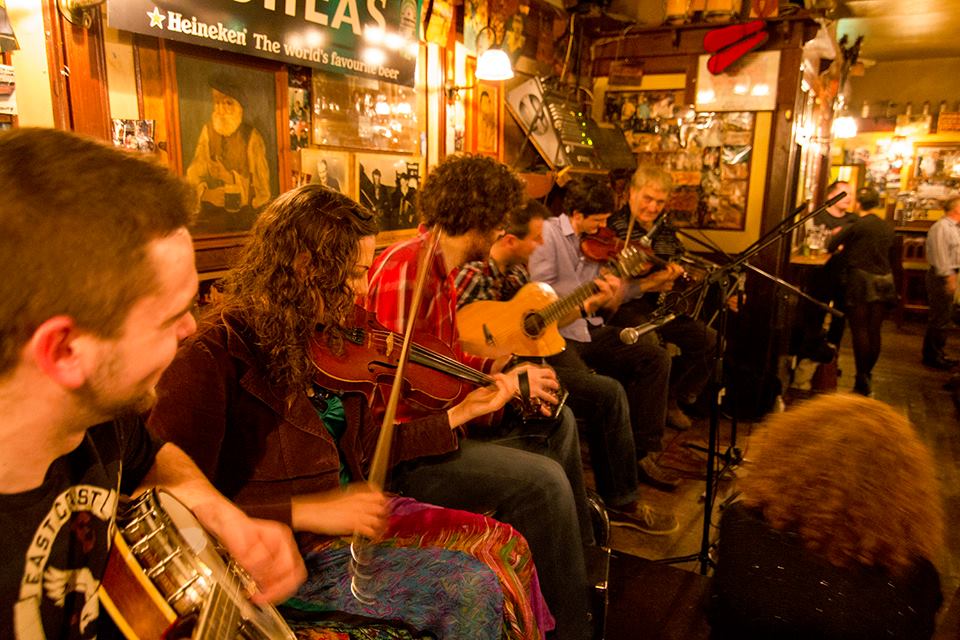 Ned O'Shea's on Lower Bridge Street are keen to keep you entertained. It's a great spot that blends a local and tourist audience. Pick something authentically Irish from the menu and maybe pair it with a good whiskey (maybe even one distilled right around the corner from the pub)
Johnnie Fox's
Take a trip up to the Dublin mountains to Dublin's highest pub where you can enjoy some excellent food, Irish craft beer and whiskey, and live musicians every night. For details on how to get there, see their website.
McNeills
McNeills on Capel Street is a smashing little pub, especially during the winter months when you can cosy up beside the fire and listen to the excellent nightly trad session.
O'Shea's Talbot St
O'Shea's keep the party going 7 nights a week with live music from balladeers, trad musicians, and cover players. You can check out their nightly listings on their website.
The Cobblestone
The Cobblestone is Dublin's premiere traditional music venue. It could reasonably be described as having the feeling of a rural pub but in the heart of the city. The music here is top notch.
The Brazen Head
Dublin's oldest pub is also one of the cities liveliest! They have superb musicians playing every day of the week from 9.30pm. There's also a Sunday session from 3.30-6.30. It's a beautiful setting to enjoy a few tunes. They list their regular performers on their site if you want to check them out.
The Celt
The Celt on Talbot Street have live music every night of the week. It's a lively spot that seems to grab the imagination of visitors.
Bar Rua
The motto in Bar Rua is food, drink, entertainment and they've got all 3 in abundance. Any night of the week you can settle in to listen to a few tunes as you sup on a pint of one of their in house beers or try something from the menu (seafood is a specialty).
Darkey Kellys
Darkey Kellys has won awards as best live music venue and it's hard to disagree with the accolades. We bring visitors here regularly on our pub crawl and it's always hugely popular.
Piper's Corner
Piper's Corner on Marlborough Streetis the best new spot for live and unamplified traditional Irish music. They have sessions at 9.30 every night and 7 on Sunday's.
Porterhouse Temple Bar
The Porterhouse is known for serving up a large selection of their own craft beer, but it's also a good spot for live music on the ground floor and upstairs.
The Arlington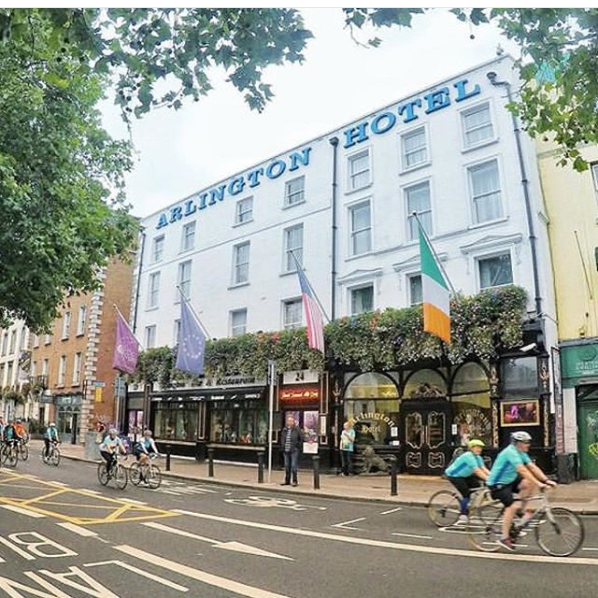 The Arlington not only does live music and dancing shows upstairs, but they've also got live music 7 nights in the main bar.
Lundy Foots
Lundy Foots on Essex Street is a really good spot for some food and a cocktail. The sessions here are usually accompanied by dancing punters!