This is one of those articles that might be listed under 'things that are only of interest to Mr. Publin'. But we'll press on anyway.
It might be the most difficult pub quiz question about Dublin pubs, but that's why you're here and reading. How many Swan (as in the bird) icons appear both inside and outside The Swan Bar on Aungier Street. Take a guess before reading on and see if you got it. Is it absurdly high? Absurdly low? Or as expected. Read ahead on this roller coaster of knowledge. Oh, and leaflets don't count.
1. The outdoor mosaic. (Aungier St entrance)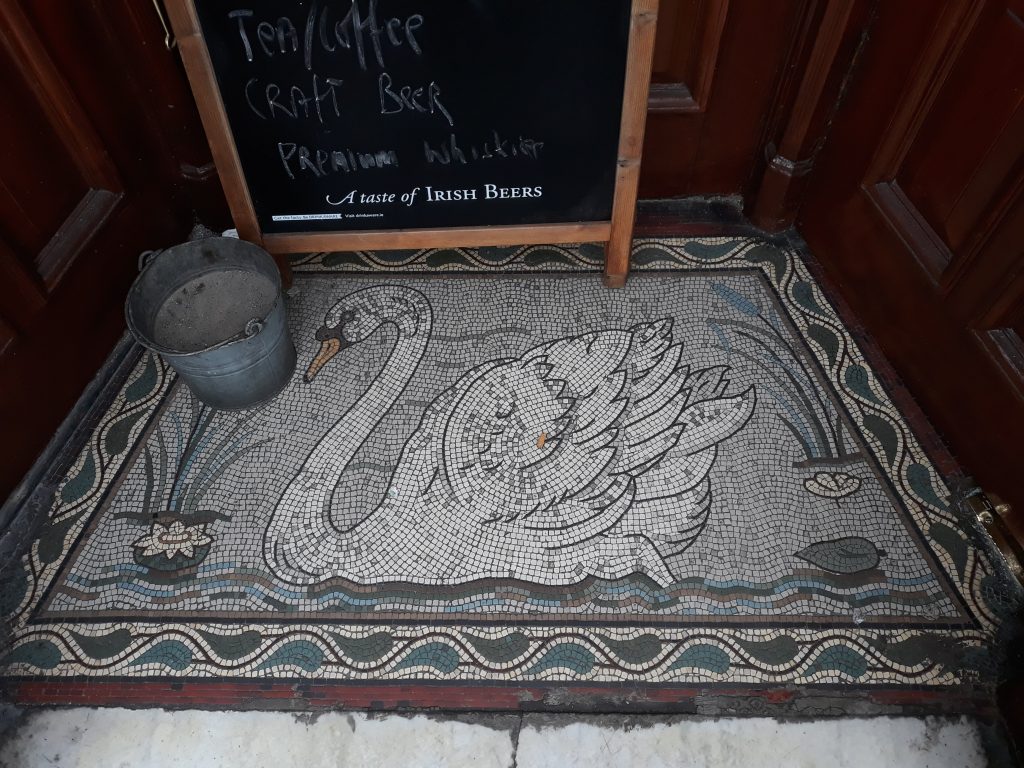 2. The outdoor wall.
3, 4.
5,6,7. Decorative Swan ornaments. (Cabinet in the snug)
8. Swan t-shirt (above the bar on the right)
9. Framed sketch. (The cabinet in the snug)
10. The etched glass. (Door at Aungier St entrance)
11. The copper ornament. (Above York St entrance)
12. Indoor mosaic (in front of the door half way down the bar)
13. Glass sketch. (Outside on the glass archway directly below the word 'The' in the signage)
We don't actually have a photo for this on, but trust us, it's there.
And so you have it. The next time you're in the Swan with a friend, challenge them to find all of them. Just don't run around like an eejit when you do it.