The lead up to Christmas is always a good time for new pubs to open. There's the opportunity to get people in through the door and to get the tills ticking over as soon as you begin trading. That means there's lots of new pubs for us to make our way through over the course of January.
We've put all of these new bars into a handy list so that you can begin to tick them off your list too.
The Thomas Moore
The Thomas Moore on Aungier Street has been a long anticipated opening. Located on the site of what was once JJ Smyth's, the pub has undergone a good deal of renovation and the place looks great. They've gone for a very traditional look with red leather seats, high stools, high tables and even Dublin's newest snug.
The place was humming over Christmas and it looks to be a sure fire hit. Incidentally, the Guinness we had was super creamy, so JJ's legacy lives on.
The Crafty Fox
Anyone that regularly walks the lane at the side of Whelan's and Ryan's will have noticed construction work going on all along that row. The fruits of the labour has been unveiled to be 'The Crafty Fox'. It's best described as another part of Whelan's, in the same way that Bourke's on the street front of Wexford Street is.
The design looks to be somewhat reminiscent of a country pub with its wooden partitions and semi private areas for small groups. At the back they've got a nice heated and covered garden, which is a welcome addition to the general Whelan's building.
The Camden
The Camden has been open a few months now but if you didn't get to it last year, it's well worth paying a visit this year. It's a huge bar with more TV screens than we can count, including one huge one at the end of the bar. It's a sports bar that can show just about anything that's on in high definition.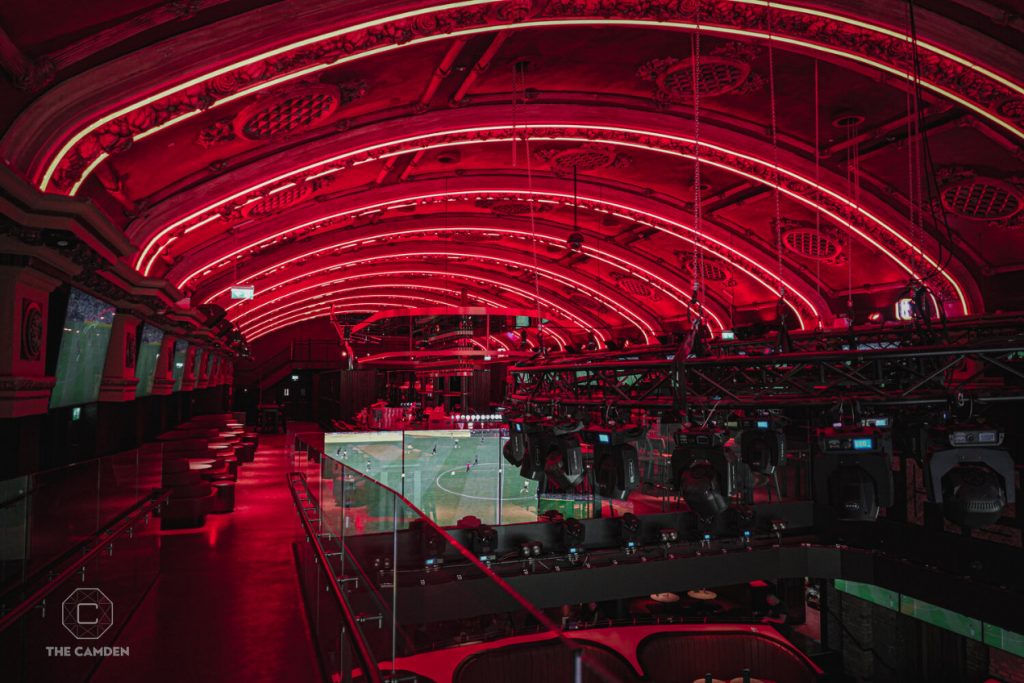 The 5 Lamps Brewery moved from their premises off Donore avenue to upstairs in the bar. Tours are available and of course all of their beers are on tap. There's a number of other areas to explore including a 36 seat cinema room, Noel and Annie's Speakasy bar and the Camden Garden.
Taproom 47
We've been waiting for Taproom 47 on the corner of North King Street to open for a good while now. As the name might suggest, there's a good few Irish beers on tap.
The place looks well and they've changed what needed to be changed from the pubs prior incarnation, The Tap, but kept the overall traditional look. It would put us in mind of The Headline when that first opened.
There's 2 large rooms in the pub and an snug like alcove for a for some private drinks.
The Bernard Shaw
There was much discussion about Dublin's night life when it was apparent that The Bernard Shaw could no longer go on in it's former location. Lucky for us, they've moved the operation (Bar, Eatyard, and Big Blue Bus) to new digs in Glasnevin.
Expect lots of events, music, good beer, creativity, and lots of food options.
Brewdog
Brewdog's move into the Irish pub market has been years in the making. They've been scouting locations for the best part of a decade and they've finally decided to put down roots and give Dublin drinkers the full range of their much lauded beer.
The bar exists on Dublin's docks with a waterside view. We could be wrong, but the architecture looks to be taking influence from shipping containers homes. It is the docklands after all. It's a really large space that you'd expect will do a lot of its business during the week from work parties and groups from the catchment area.
There's outdoor seating, which should prove popular during the summer months. There's a full beer menu (and its extensive) on their website if you want to earmark what you plan on drinking before you arrive. Burgers, pizzas, and wings make up the bulk of the menu options here.
Mema's
Mema's (we're still not sure if the name refers to their ma) on Parnell street is a cool looking, well decorated dive bar serving craft beers, cocktails, and deadly looking pizza. They've a big focus on music here and there's usually a DJ on duty.
Outside they've got a nice space that will prove popular all year round. Oh yes, and they're dog friendly.
Ohana
Ohana is a new rum tiki bar opening soon near Harcourt Street. They're promising 200+ Rums, Dublin's largest Tequila collection, and Tiki Irish Cocktails.
W Plunket
W Plunket on Abbey Street replaces 'Adelphi' but keeps the gourmet hot dog selection. They say they're serving 30 craft beers from around the world and very good food.
We'll be interested to see how they've changed the space.
Little Tree
The Little Tree describes itself as 'an alternative music bar & coffee house'. It's located in Summerhill where 'The Brendan Behan' once was.