The 6 Nations kicks off in early February and people are already booking tables for crucial games. There's few atmospheres that can beat the inside of an Irish pub when we're competing (and have a chance of winning!), so pick a pub and settle in.
The Barbers
The Barbers in Grangegorman is a cool small pub to settle in front of their 2 large projector screens and scrum together with other spectators. It's a great atmosphere in here when a game gets going. They do €6 gin and tonics and a good range of beers to keep you quenched. As we said, it's a small enough place so get down early to get a seat.
O'Shea's
O'Shea's on Talbot Street is a large pub with a lot of seating and tables that can be booked near some of their big screens. If it's not too cold they also offer you the opportunity to watch the match in their covered and heated beer garden. It's a really cool space. For every match they've got a deadly stew and pint for €10 deal. Each of the games will be followed by live music so you can keep the buzz going. Link.
The Boars Head
The Boars Head could be said to be Ireland's smallest sports bar. They're most known for the GAA, but if it's on and if Ireland are competing, it'll be sure to be on the TV and everyone in the bar will be paying attention. There's TV's in the bar downstairs as well as a large projector screen. There's also another large projector screen upstairs in the lounge. We've had great times watching a big match on the projector screen with some pints and bit of finger food and can attest to the atmosphere.
The Church
The Cellar Bar and the heated terrace are 2 areas of this stunning building where you can watch all of the 6 nations action. If you're looking to watch the Ireland v France game in a spot where there will be a good crowd from both teams, then The Church is a good option. The Church is the home for some of the French community in the city. There's an extensive menu here and good drink selections for whatever you're looking for.
Link.
McNeill's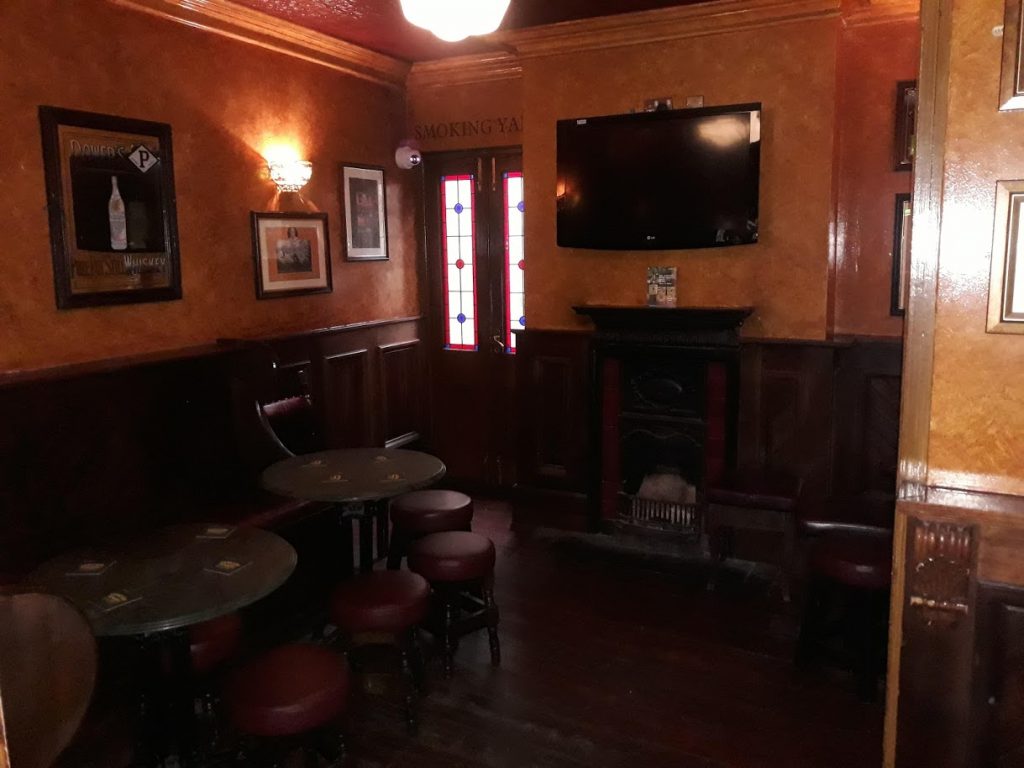 McNeill's on Capel Street ticks a few boxes as a setting to watch a rugby match. It's a small pub and that means a good atmosphere from the off. They've got a fireplace so you're toasty and warm if there's a chill outside. Plus if you're sticking around late enough after the matches there is live music in the evenings. There's TV screens in the front and back rooms.
TP Smith's
Smith's on Jervis Street always fly the flags of European and international countries, with the 6 competing nations featuring prominently. There's lots of space in the main bar and upstairs with several screens. They do food here, so you can have a good feed in a central area with the Luas right on the doorstep.
The Back Page
The Back Page in Phibsboro will of course be showing all of the games. It's a new style of sports bar where it's not just screens but also tables tennis and other activities. Get yourself one of their deadly pizzas named after famous Irish and international sports people.
Tommy O'Gara's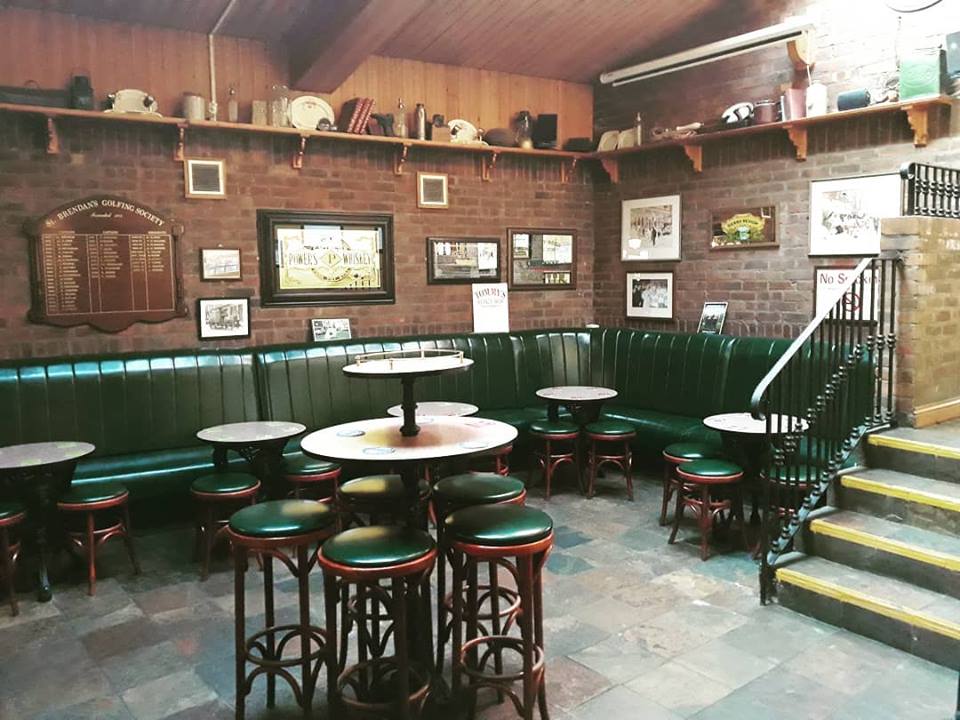 O'Gara's in Stoneybatter is one of our favourite pubs to watch any big sporting match. There's lots of screens, a big projector, a nice crowd, and brilliant bar staff. It's a well oiled machine in here when there's a match on, making sure you never miss any big moments queuing for a pint.
The Living Room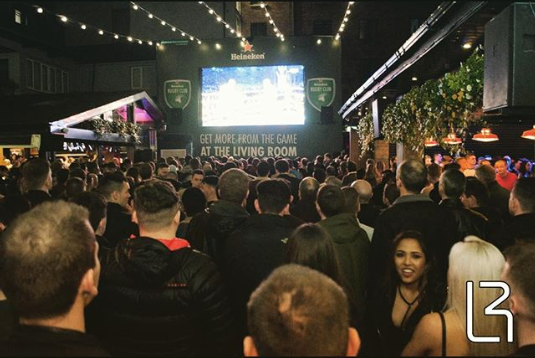 The quality of the screens in The Living Room on Cathal Brugha street are insanely good. And there's dozens of them as well! Fans of all sports big and small flock to The living Room to cheer on their team in the huge main bar or their beer garden (which has a large screen in the open and several more smaller (but still huge) screens in their covered area. This is another spot where you can pair the match with a good pizza.
The Woolshed
The Woolshed on Parnell Street is a haven for sports fans of all stripes. They do deadly pub grub like nachos, pizzas, and burgers and have some of the best and biggest screens in the city. Maybe book yourself a table to make sure you've got a seat with a degree of comfort and a good view. Link.