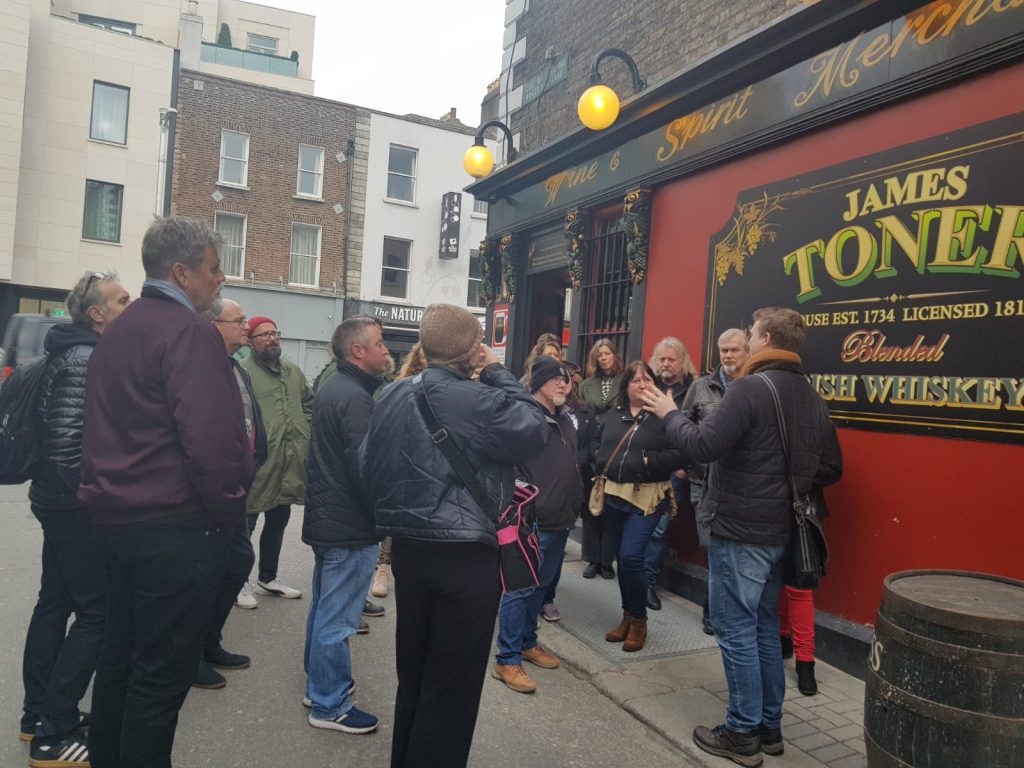 This past weekend saw the anniversary of the death of one of Ireland's biggest musical icons, Phil Lynnott. Before gaining international fame and notoriety, Philo was well known around the city of Dublin and specifically in its pubs.
Some pubs have a clear association with Philo, including Bruxelles on Harry Street who have a statue of the front man outside, or The Long Hall, in which he filmed scenes for his iconic 'Old Town' video. One more story related to Phil and pubs came to our attention recently that we thought was worth sharing.
In 1969 Phil, having just been kicked out of a band by pal Brush Shiels, formed a new band by the name of 'Orphanage' with future Thin Lizzy drummer Brian Downey. Philo and members of the group were at the time living in a commune with an orientation towards folk music and more psychedelic influences, such as 'Dr Strangely Strange'. Orphanage and other musicians, poets, and artists at this time chose Toner's on Baggot Street as one of their principal hangouts.
Toner's back then was still under the ownership of the Toner family, the pub having been called that since James Toner bought it in 1920. The family were apparently welcoming of this musical and bohemian crowd that gravitated around the pub. In the book 'Cowboy Song' by Graeme Thomson, the artist Robert Ballagh describes the pub and Philo's relation to it-
"It was a hang-out for artists, writers, musicians, and poets….There was a regular crowd of us who hung around together, had shared interests, and Philip would have been a junior member of the club. He was very young, but he was accepted. It was a very creative, optimistic time. We thought we could change the world."
As Phil and his pals were indeed quite young and might have been more interested in 'the scene' than taking care of themselves, the Toner family took it upon themselves to make sure that the commune had at least a 'merry' Christmas. They had delivered to the commune a quarter tonne of coal, a crate of Guinness, a bottle of whiskey, and a bottle of gin. Surely enough to see them through a few days!
It was reasonably standard practise at that time for pub owners to buy a drink on the house at Christmas for their most regular customers. The amount of free drinks depeneded on what they had bought throughout the year. As this haul of coal and booze seems quite large, it's likely that it had to be spread out to a good few heads in the commune. Still, we can deduce from this that Philo and his pals brought a lot of custom the way of Toner's pub.