We frequently get emails from people looking for large function rooms to hold parties, pub quizzes, charity events, and work parties. One such room that has always been on our radar for being centrally located, having plenty of seating, and ticking boxes for food and drinks is upstairs in The 51 Bar.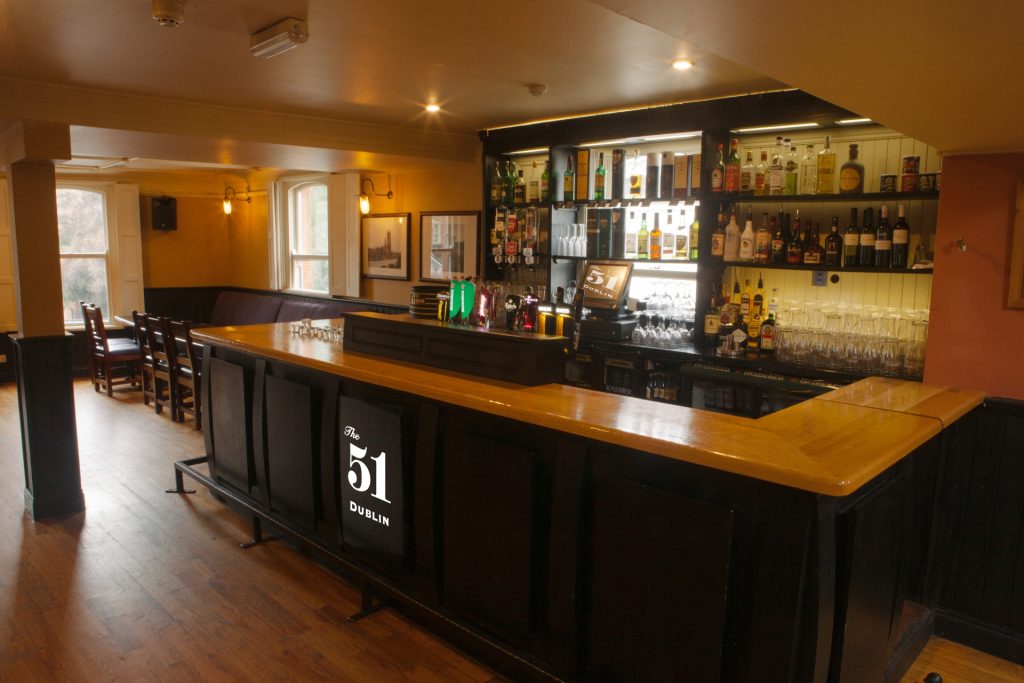 The room is available for rent privately and can fit up to 100 people and conveniently has a private bar just for your event. Finger food and full meals can be arranged with the pub. On the walls of the room are photographs from Irish history relating to the local area, with special attention to the War of Independence and Civil War period.
From the above photo you can see that the space has plenty of tables if you're looking to host a quiz in the venue. The room has toilets as well, making is a spacious option that has all you need in a pub contained in its walls.
You can get more information and book via their website.