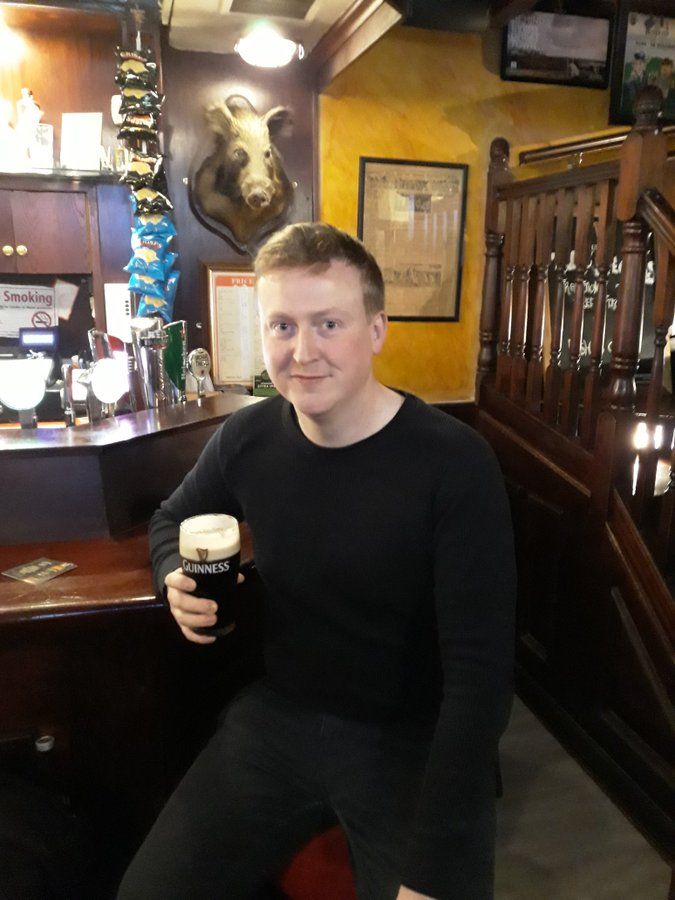 2 years ago I organised it with Hugh Hourican of The Boars Head pub on Capel Street that I'd be the first person in Ireland to have a (legal) pint in Ireland on Good Friday following the reversal of the prohibition of selling alcohol on the day that stood for 90 years. That seems an eternity ago now but we thought it might be worthwhile looking back at a day that pubs reopened for that one day of the year.
It was our first ever pint in a nearly house, or at least during the early morning. We arrived up at 8am, greeted by Hugh with a fine pint of Guinness. Eager to make sure that I wore the crown of 'The first man in Ireland to have a pint of Good Friday', I immediately took a sip before anyone else in the country had a chance to beat me to it. Then we took a few photos to document the feat. Naturally I didn't drink alone and was joined by my pals Rob and Mick who were there to document it all and also to take part in the occasion, becoming the 2nd and 3rd people to have a drop on the day.
Over the course of the next few hours I was interviewed by 3 different BBC radio stations, a French radio station, and were featured on the Independent.ie site.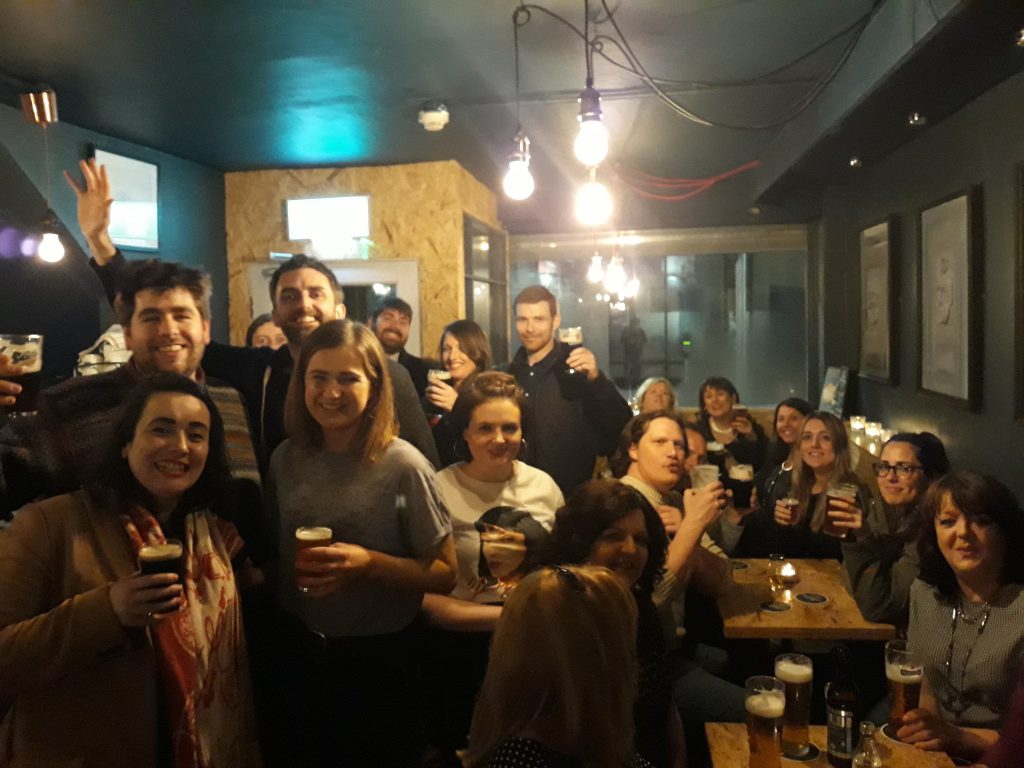 For years it was the case that Off Licenses would have one of their busiest days of the year on the Thursday preceding Good Friday and people would either throw a house party or look for various ways to find loopholes in the laws. These included drinking at greyhound race meetings or getting a train ticket and drinking in a railway station pub. For the first few years of Publin our most popular and notorious article was our spread on how legally to get around the prohibition. It was easy fodder for news sites to send a photographer to Temple Bar to take photos of disappointed tourists wandering around the area bemused by the restrictions. There was also an element of schadenfreude seeing groups of stag and hen parties wandering around apparently planning every element of the weekend other than researching whether they could actually drink or not.
After a sustained campaign by the publicans and restaurateurs of Ireland it was eventually decided that the sensible thing to do would be to allow people to consume as they like on the day. Predictions were made that it would be a debaucherous affair with huge parties and pubs bursting at the seams. The reality was that it was much like a regular Friday bank holiday, with some people going out for drinks to celebrate, and others taking off for the countryside or abroad.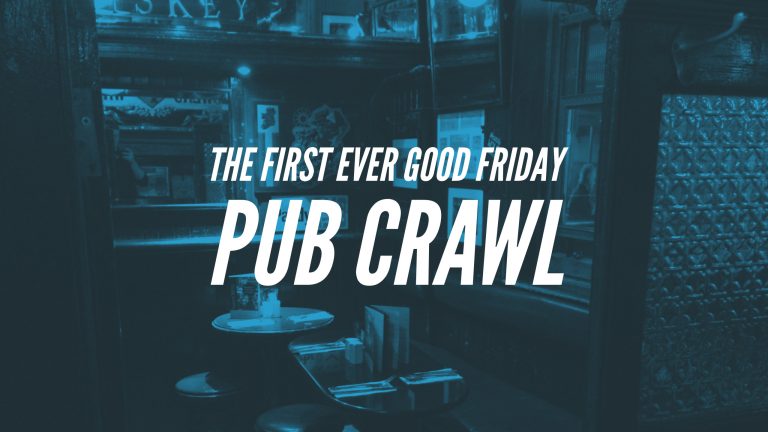 We were even denounced publicly by a member of the Dáil for running a pub crawl on Good Friday. In fairness to her, the concept of a pub crawl to some conjures images of dozens of people marching from pub to pub in a boorish manner, drinking on the street. The reality of our tour was that it was more a walking tour between pleasant, historical pubs, having a chat and exploring the Good Friday phenomenon.
It feels strange now that so much was made of opening pubs for one more day in the year when this year will see their longest period of closure ever. Still, our favourite memories of pubs from the past are worth reminiscing about so that we can fully appreciate it when we create new ones in times to come.
I think we might have a bit more competition to be the first person to sink a pint when all this is said and done. Maybe Hugh will let us in a minute early so we can hold 2 titles at once?