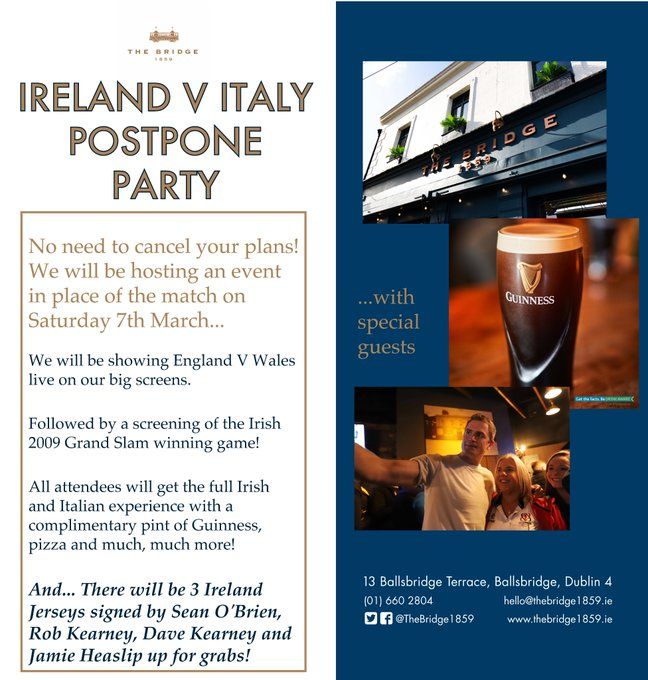 The Bridge 1859 in Ballsbridge have decided to make the most of this Saturday by throwing a 'Postpone Party' in the wake of the cancellation if the Ireland v Italy 6 Nations tie.
The bar will be throwing on a complimentary pint of Guinness as well as some Italian pizza an apparently 'much much more'. There will be a chance to win 3 Ireland jerseys signed by Jamie Heaslip, Sean O'Brien, and Rob and Dave Kearney. The pub is of course part owned by the quartet and they are promising some 'special guests' during the day, so it might be safe to assume that one or two of them might drop by to pull a pint and have a chat.
They will be showing England v Wales on their screens followed by a trip down memory lane with a screening of the 2009 Grand Slam winning game. So if you'd planned a day out with pals for the rugby, there's still an opportunity to have a rugby filled day and to cheer on Ireland (albeit with knowledge of the end result).