Wings, whether they be spicy, BBQ, or sweet chilli have become a staple food of the Irish pub menu. They're a fast and filling option that go well with a pint. There's even a stalk of celery thrown in to pretend you're getting some greenery with your meat.
We've found several pubs who celebrate 'Wings Wednesday' and have special on wings and pints midway through the week.
The Black Sheep
In the Black Sheep on Capel Street you can buy a bucket of wings on a Wednesday and get a 2nd bucket completely free. It's a very nice pub with a great beer selection.
JW Sweetman
The Sweetman's wings deal actually runs all week so it's worth including on this list for Wednesdays. They do a pint of Sweetman's craft beer with a serving of buffalo wings for €12.
The Porterhouse
The Porterhouse on Nassau Street do double wings every Wednesday on all portion sizes. The bar has a range of their own beer and lots of screens for watching any sporting event.
Brewdog
Brewdog in the Docklands do all you can eat wings on Wednesdays. This applies to both chicken wings and their cauliflower wings. You do have to book this in advance through their website.
The Beer Market
The Beer Market on High Street, like their sister bar The Black Sheep do a buy one get one free bucket of wings on a Wednesday. It's a really nice and ever rotating beer selection in here.
The Wiley Fox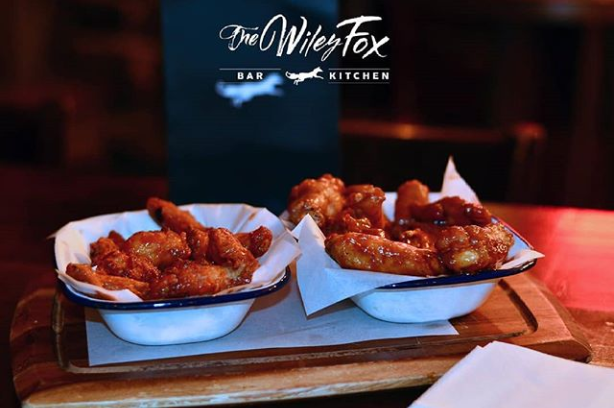 The Wiley Fox on the north quays have a great BBQ menu, including wings. On Wednesday they offer 2 for 1 all day until 10pm.
Mother Reilly's
Mother Reilly's in Rathmines have 1kg of wings and a pint for €10.
Taphouse
Taphouse in Ranelagh do 1kg of wings and 2 fries for €20 and the presentation is amazing!